MANILA, Philippines – Perhaps the Philippines' answer to the Oscars Red Carpet is ABS-CBN's Star Magic Ball. Since 2007, this has been the most highly anticipated event where the brightest Filipino actresses have a chance to strut their stuff like Hollywood celebrities.
The beautiful Jodi Sta Maria is one of those who has graced this event numerous times. Her looks on the red carpert reflect a confident woman who knows what she wants and is not afraid to take risks.
One can easily choose a Michael Cinco gown and call it a day – you will look spectacular quite easily. But with Jodi, you can expect the unexpected.
In 2014, Jodi decided to wear a tailored, white Joey Samson pantsuit. A lot of people did not appreciate her choice, but I think this old Hollywood glam is what separates Jodi from the rest of the pack. This ultra-feminine take on menswear works because of the long back and low neckline. Finishing off this look with a clean face and sleek Marcel wave was genius.
This look is very similar to white Jeremy Scott pantsuit worn by Evan Rachel Wood in the 2017 Emmy Awards. Looks like Jodi was way ahead of the fashion curve.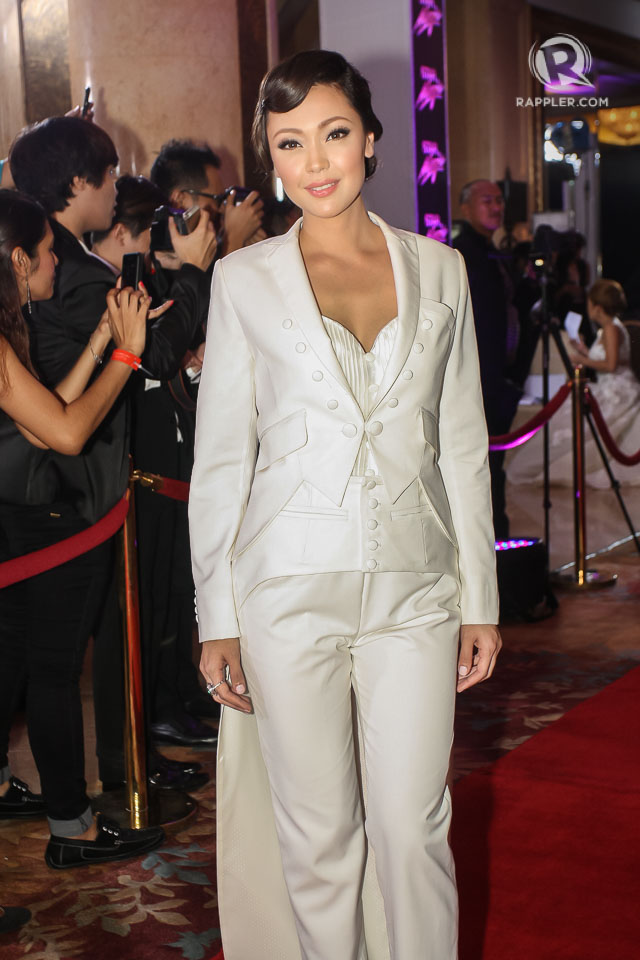 Jodi's 2016 black off-shoulder, ballgown by designer Mark Bumgarner is a showstopper. But what makes this a bold choice is the color. Typically, you see this "belle of the ball" gown in pretty pastels. It can easily go Cinderalla costume-y. But Jodi opted for a dramatic black with crytal embellishments on the bodice and skirt. The center parted chignon and pendant earrings gives this a sophisticated, timeless elegance.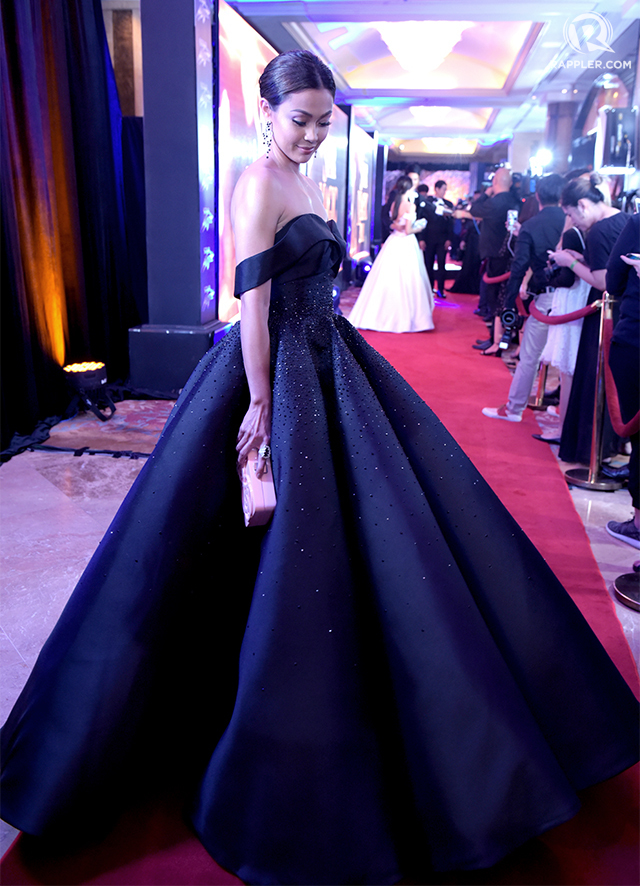 Less was definitely more for Jodi's 2010 look. She wore an ultra-simple black long-sleeve boatneck backless mermaid gown. Jodi sported a sleek ponytail to give this a more youthful vibe. It was very high society chic and most actresses would probably feel underdressed. But Jodi rocked it just as she would with fully embellished gowns.
Here are other outfits Jodi wore in the past Star Magic Ball parties.
2015 – In 2015, Jodi came to the event with her son Thirdy.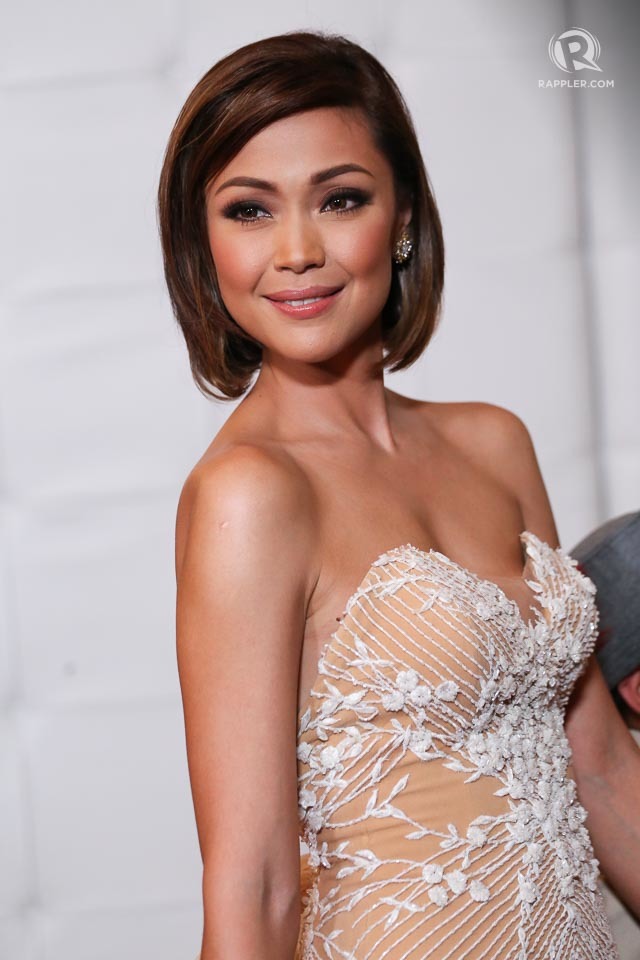 She wore a silver-gray gown in 2013.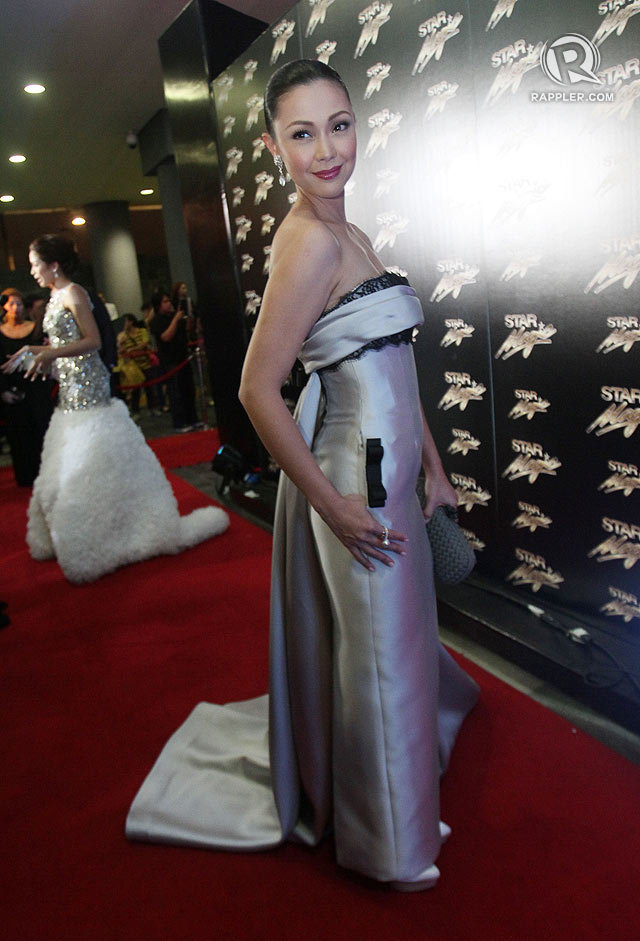 Will the stunning Jodi Sta Maria be a fashion risk taker once again during the 2017 Star Magic Ball? If the previous years are a precedent, we can be sure that Jodi will be the vision of a confident and beautiful Filipina.
This article originally appeared in Rappler.