MANILA, Philippines – Dubbed the "Teen King" of Philippine entertainment, Daniel Padilla skyrocketed into fame largely because of ABS-CBN primetime soap, Princess and I and his love team with co-star Kathryn Bernardo.
He is best known for being part of KathNiel. But many forget that aside from acting, Daniel started out as a bassist for the band Parking 5 and also garnered success with hits like, "Hinahanap-hanap Kita" and "Nasa Iyo Na Ang Lahat."
There's no doubt that one of the most awaited couples of the ABS-CBN Ball on September 29 is the KathNiel tandem. Although they have been going to the Star Magic Ball since 2012, Daniel was solo during his first two outings.
In 2010, Daniel was still very much a kid wearing a suit and what looks like a tropical print vest. Since he was only 15 years old, we can cut him some slack for this look.
His 2011 look was such a huge contrast from the perfectly combed hair and boy next door looks the year before. If Daniel was just an actor, this leather look wouldn't make sense. But since he was a budding rockstar, it understandable – but not necessarily the best look.
How he survived the evening wearing something that doesn't breathe in a tropical country is mind-boggling.
The breakout years
With the success of their soap, Princess and I, all eyes were on Daniel and Kathryn at the 2012 Star Magic Ball. It's no wonder they earned the Breakout Style Award. Daniel was wearing a custom black Nat Manilag peak collar tuxedo with a formal vest.
Daniel's tall, model frame lends itself perfectly to this type of tuxedo styling. With Kathryn's white bustier Rhett Eala ballgown, they looked like Prom King and Queen.
In 2013, there truly was magic in the air for the Got to Believe duo. Suddenly, KathNiel were stylish superstars and no longer teeny bopper phenoms. They were also the Couple of the Night. Daniel wore a dark plaid suit with a 6-button vest by Edwin Tan.
His suit jacket was open throughout the night to highlight the vest. This is a very hard look to pull off and unless you have a very slender frame, do not attempt this look.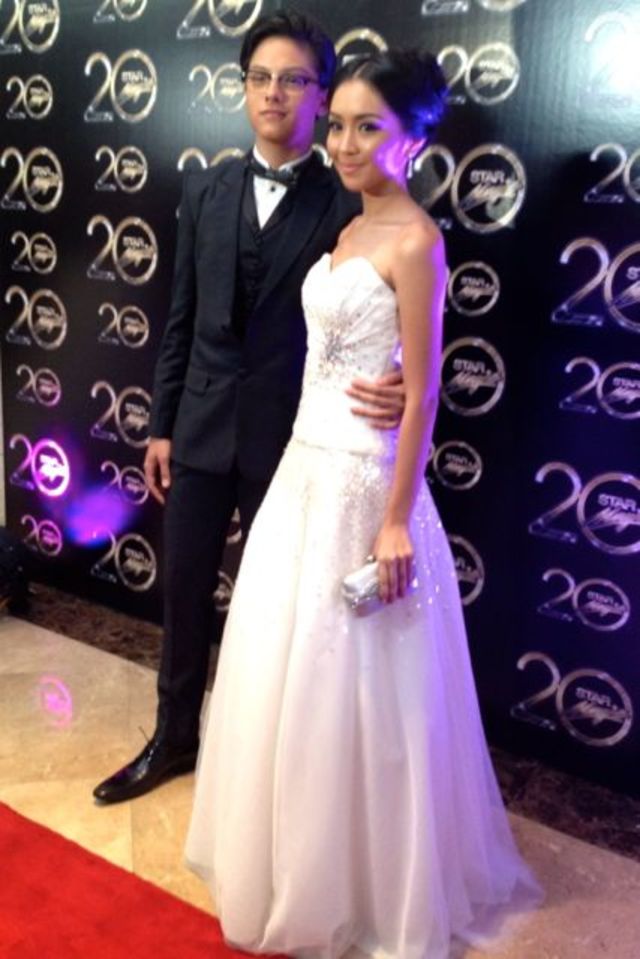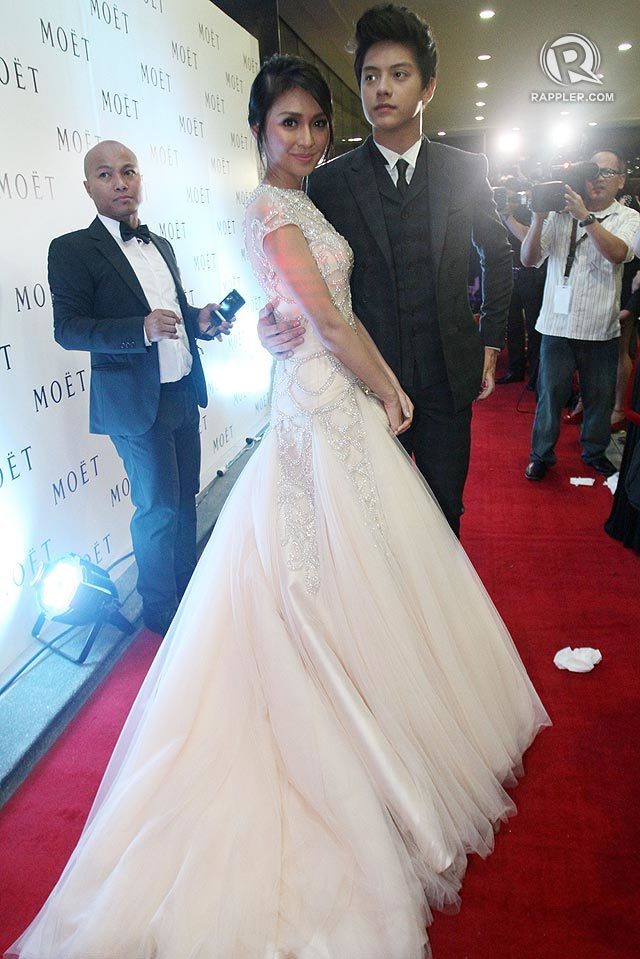 Samson Knight
From 2014 to 2016, Filipino designer Joey Samson must be thrilled to have Daniel wear his designs to the Star Magic Ball. Daniel must be a dream to work with for designers who like to experiment with menswear. According to his stylist Ton Lao, "Daniel naman is diverse. Depends sa mood."
In 2014, it looks like Daniel's mood was definitely gangsta with that all red ensemble by Joey Samson.
Eventhough it sort of reminded me of a red velvet cake, I get it because it is in reference to his blockbuster movie that year was She's Dating the Gangster. If you're young and have a lot of attitude, you are allowed to make these fashion choices.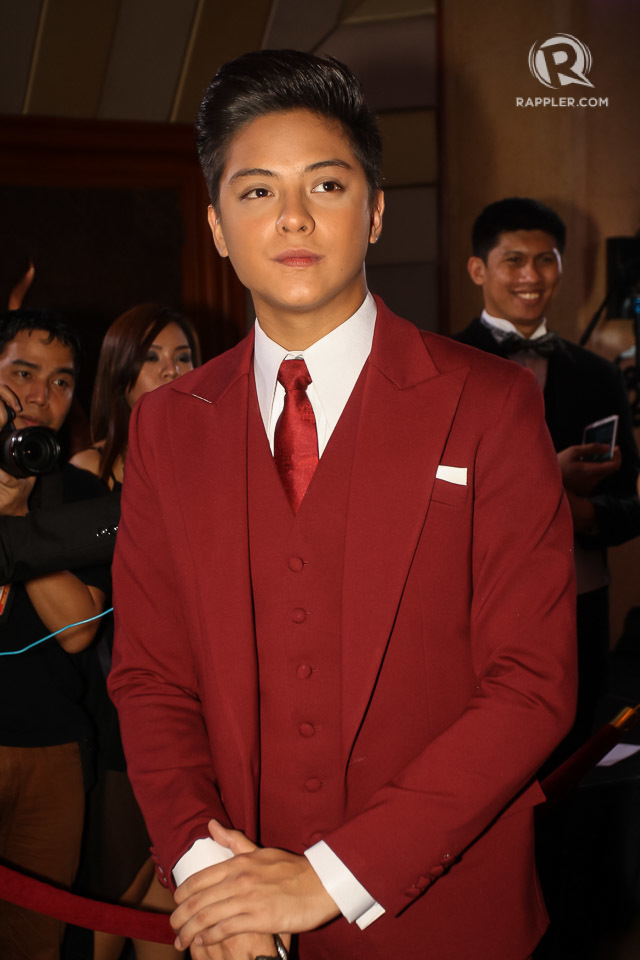 Daniel seems to be a fan of this tone on tone on tone looks or how our mom's referred to it as "matchy matchy." He went with an all white suit with cropped pants, a white cummberbund and a white shirt with a dramatic high collar.
Notice that he skipped the tie or bowtie altogether but accesorized with a beautiful black lapel flower. Kathniel won the Best Dressed Couple of the Night.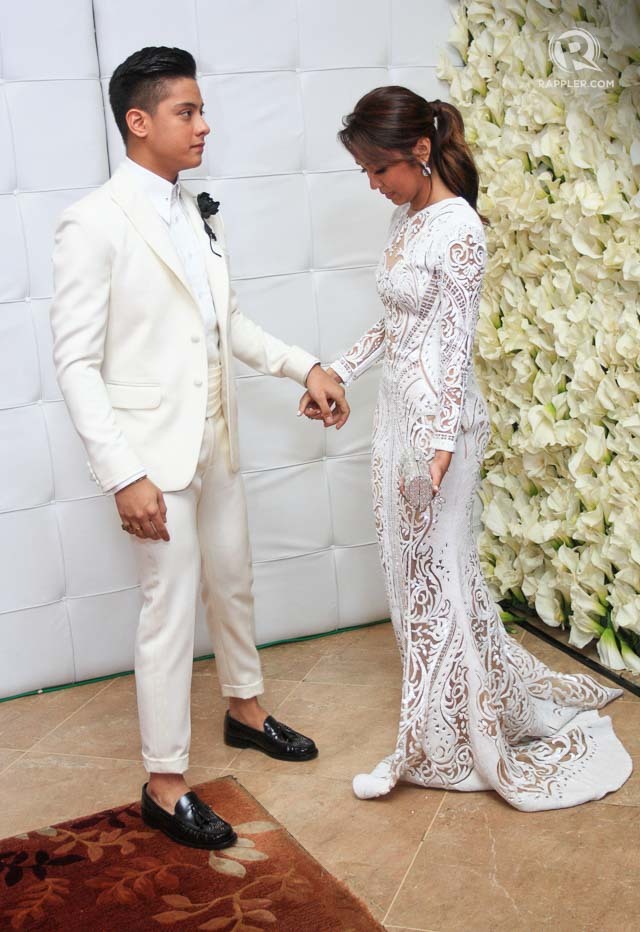 In 2016, KathNiel went all black. Kathryn was in Michael Cinco while Daniel wore a Francis Libiran shirt and a black Joey Samson suit. With the sleek hair and very unbuttoned shirt, Daniel was giving off that rebellious, bad boy vibe that fans went crazy for.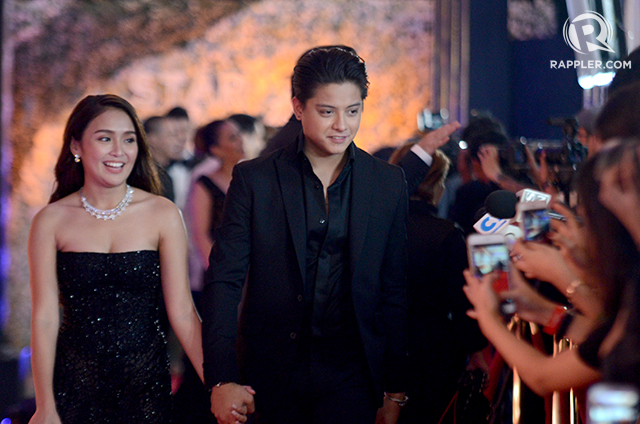 In 2017, Daniel wore a look that could best be describe as very Johnny Depp. This Paolo Lazaro creation is an all black outift (pants, vest, shirt and bowtie), violet velvet jacket with a red pocket square, black eyeglasses and long, slightly tousled hair.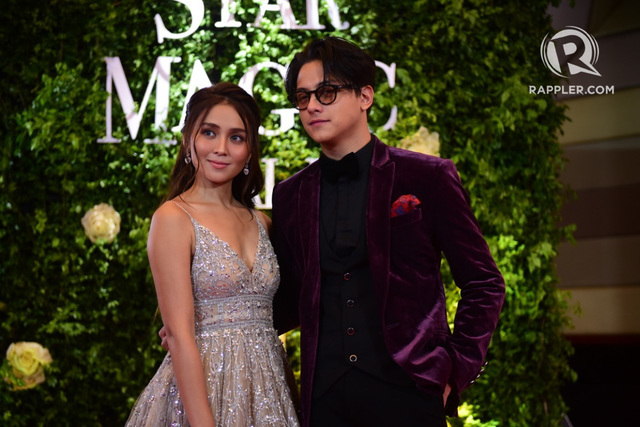 What makes Daniel's looks work is his attitude. He owns the trend or style completely with a very unapologetic mindset. He wears what he wants and doesn't care what people will say. For as long as he likes it, that's all that matters.
Isn't that what fashion is all about? Thank goodness for guys like Daniel who aren't afraid to push the envelope.
This article originally appeared in Rappler.