MANILA, Philippines – The first ever ABS-CBN Ball is just around the corner. If you're confused by the name name – know that it's the usual Star Magic Ball you've come to know and love, the brainchild of PR guru and travel/events organizer, Keren Pascual.
This time, it's a bigger and more inclusive event which will feature all Kapamilya talents not just Star Magic talents. Fans of all the Kapamilya talents can now look forward to seeing their idols decked out in their finest.
A guy who has shone brightly since its inception is actor, model/endorser, producer and celebrity, Piolo Pascual. Not only does Piolo have perfect attendance, he has perfect style. By perfect, I mean he doesn't have a single "What the heck was he thinking?" look in all these years.
Let's follow his style history at the Star Magic Ball and see how it has evolved.
Black Star Magic Classics
When you are as good looking as Piolo, it's best to stick to the classics.
There is no need to venture into the flashy, Kuya Germs territory (as only he can give them justice). Thankfully, his stylist, Ton Lao, knows his client very well. "Piolo is always classic," he notes – that explains the predominantly black color palette.
At the first Star Magic Ball in 2007, it was a more relaxed formal event because there were no expectations. So a classic black, regular fit Hugo Boss suit with a black necktie, flowy, long-ish hair and a killer smile were good enough.
This suit looks ill-fitting compared to the slim, Italian cut suits we are accustomed to seeing today.
Piolo upped his style the following year in a black Costume National tuxedo with a silver bowtie. This time, he sported a very clean cut, short hair style.
This swoon-worthy look earned him the Best Dressed Male Award that night. It was also in 2008 that Piolo brought his mom as his date, making him even more loveable to his millions of admirers.
In 2009 and 2010, he continued with a classic black Hugo Boss tuxedo and a black bowtie.
The only difference is that in 2010, he experimented with a pop of color thanks to the underrated pocket square. He was also awarded the Star Magic Icon Award that year.
All in the details
After 4 consecutive years in black, Piolo tried something different.
But he didn't take the trendy route that most other celebrities do. He went even more classic and elegant by donning an all white Paul Smith tuxedo jacket with black pants and a black bowtie. You need a good dose of swagger to pull of this look (and not look like the head waiter of the event).
It earned him the 2011 Star Magic Fashionista Award .
To the untrained eye, Piolo's looks from 2012 to 2014 are virtually identical. But it is this attention to detail that sets Piolo apart. Truly discerning, stylish men aren't afraid to wear classics, knowing that they have a range of options to add a needed twist.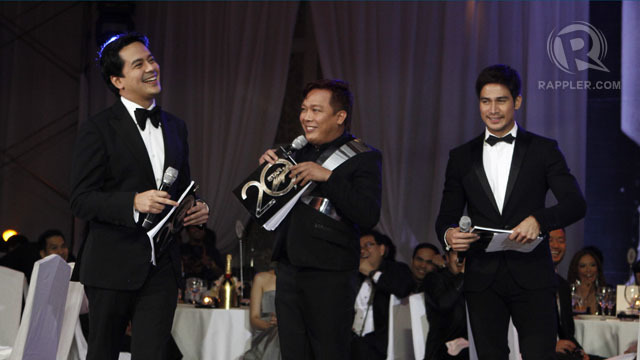 In 2012, he wore a Costume National tuxedo with peaks lapels (the lapels point upward) and flap pockets. He finished it off with a diamond bowtie (notice the pointy edges) and very pointy black shoes. Even his hair is a bit spikey and pointy. He was literally a sharply-dressed man.
In 2013, Piolo opted for another black, slim fit tuxedo. This time, it was a Neil Barrett shawl collar tuxedo with besom pockets (aka flapless pockets), a skinny bowtie, straight fold white pocket square and classic tuxedo shoes.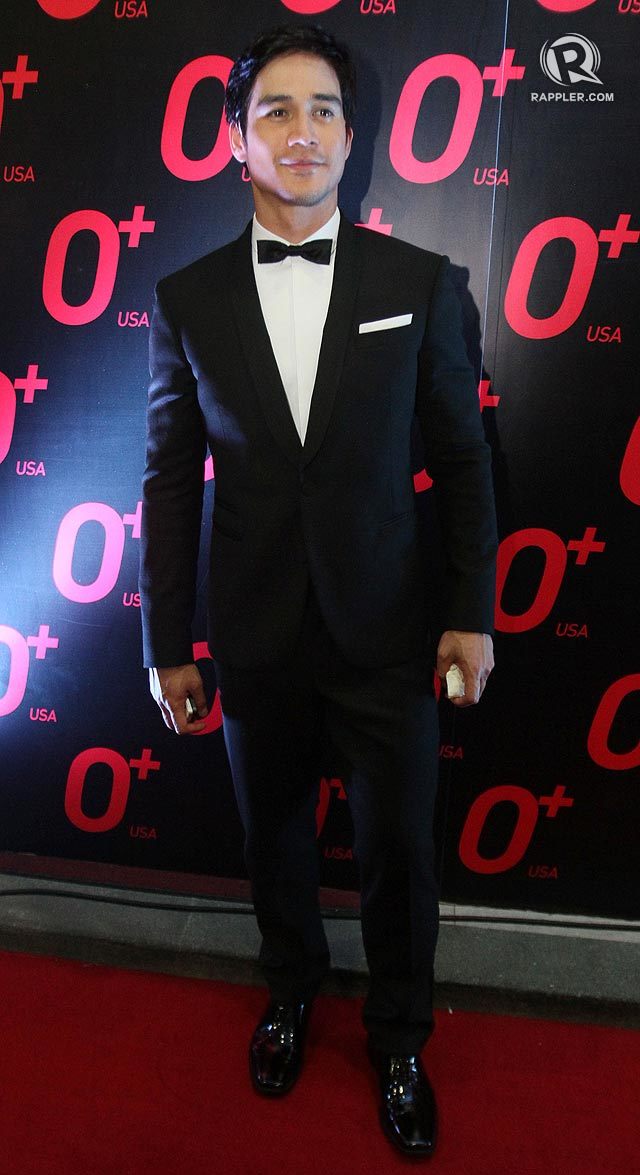 For both 2012 and 2013, the jacket sleeves were a tad too long because the shirt cuffs were not peaking through. Otherwise, these looks would be perfection.
Piolo returned to Hugo Boss in 2014 with a black, notched lapel (the lapel tip points downward) collar tuxedo with flap pockets and a puff fold pocket square. His hair was noticeably longer, like in 2007.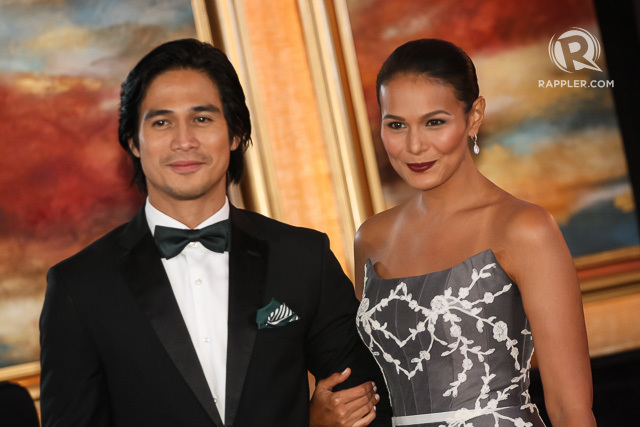 What "shawl" I wear?
It seems that Piolo has favored the shawl collar tuxedo the past 3 years with varying widths and necklines.
In 2015, he went with a black Dior Homme tuxedo with a wing tip shirt, white straight fold pocket square and a normal black bowtie. You can get any more dashing and debonaire in Dior. I can almost hear him saying "Bond. James Bond."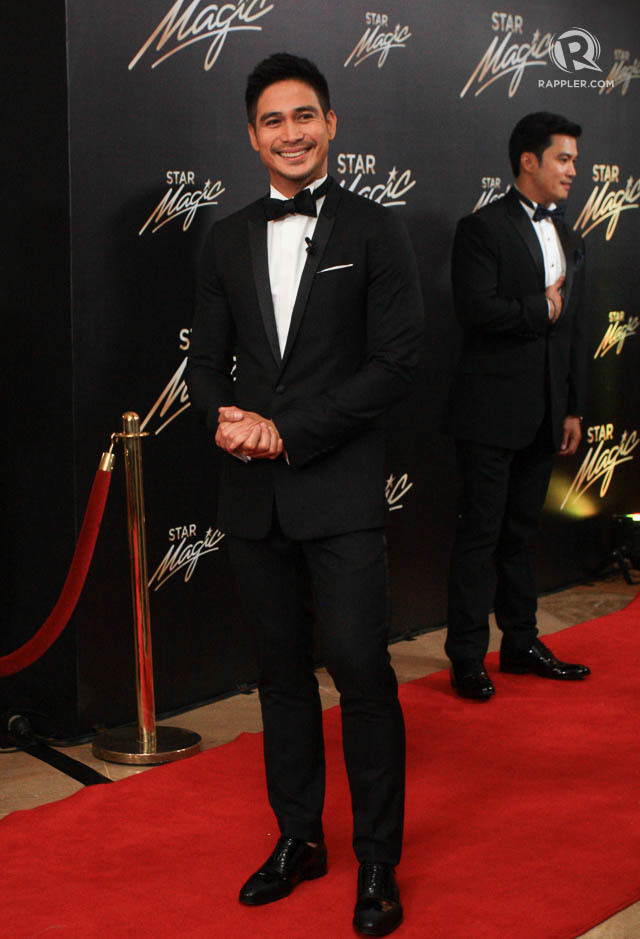 I don't know if it's intentional or coincidental but after 4 years of black, he wore white again on the 5th year. This time, he went with a custom white tuxedo with a contrasting black shawl collar, black pocket square, and black satin covered buttons, created by Filipino designer Ivarluski Aseron.
The cut really hugged around Piolo's midsection – highlighting his very fit, V-shaped physique. It was also the first time that Piolo sported a scruffier look with facial hair and an undercut hairstyle. Some guys might look unkempt if they arrived groomed this way but Piolo just makes it look cool and fresh.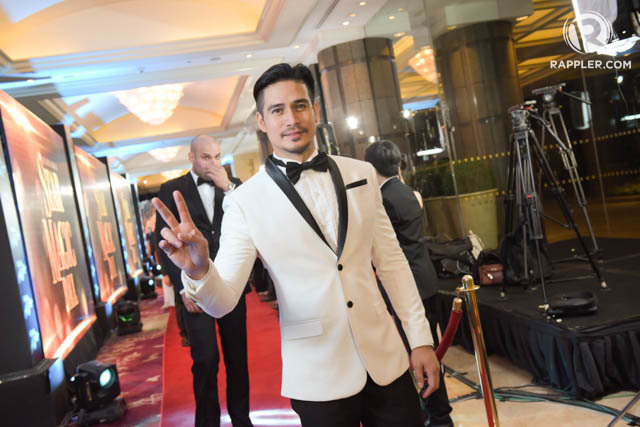 In 2017, Piolo's fashion choice showed that not everything is in black and white. Fuschia? No, he didn't veer off that far.
He wore thisarich, midnight blue tuxedo by Jerome Lorico. For the second year in a row, Piolo proudly wore a tuxedo by a Filipino designer. This look is more trendy and fashion foward than his usual choices. But it works.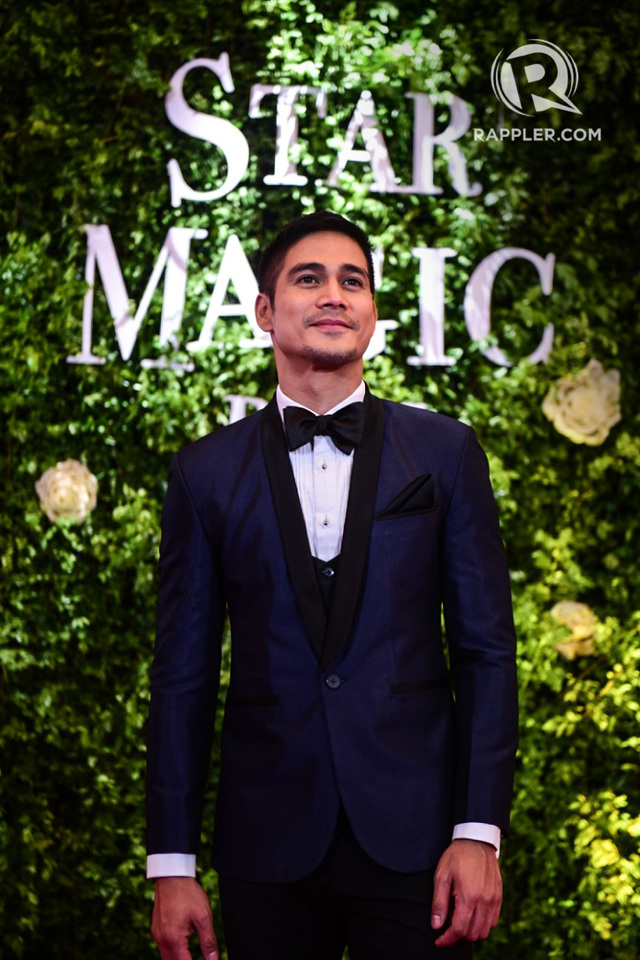 Will Piolo be dressed by another Filipino designer? Will he be more experimental in his choices? One thing is for sure, he will great in whatever he wears because what makes Piolo beautiful isn't just his style and good looks.
Industry insiders and those close to him all say that he is a very kind, genuine and generous human being. Above all, It's these qualities truly make Piolo a real-life leading man – and that will always be in style.
This article originally appeared in Rappler.