by Voltaire Tayag
Although yesterday's event was about people with autism, it reminded me of the basic need of everyone to be accepted for everything that they are. Everyone struggles with some form of need to be accepted whether it is a sexual orientation, social status, gender identity, disability, self image and alot more others. Many people see the Binibinis as these genetically gifted women who probably have no problems and get everything they want. Being around them and getting to know them personally throughout these years, they are just like everyone else who face everyday challenges. Sure, they might have smaller waistlines and a several inches taller than most of us but they are very much human. The sense of belongingness and acceptance is something everyone should feel.
Last April 2, the 2019 Bb. Pilipinas candidates led Araneta Center's celebration of the 12th World Autism Awareness Day. This is the third year that that iconic Big Dome was lit up in blue lights to help raise awareness and promoting acceptance and appreciation for people living with autism.
The Smart Araneta Coliseum joins others world landmarks like the Sydney Opera House, Empire State Building, Burj Al Arab, the Pyramids of Giza, and Niagara Falls in this worthy cause.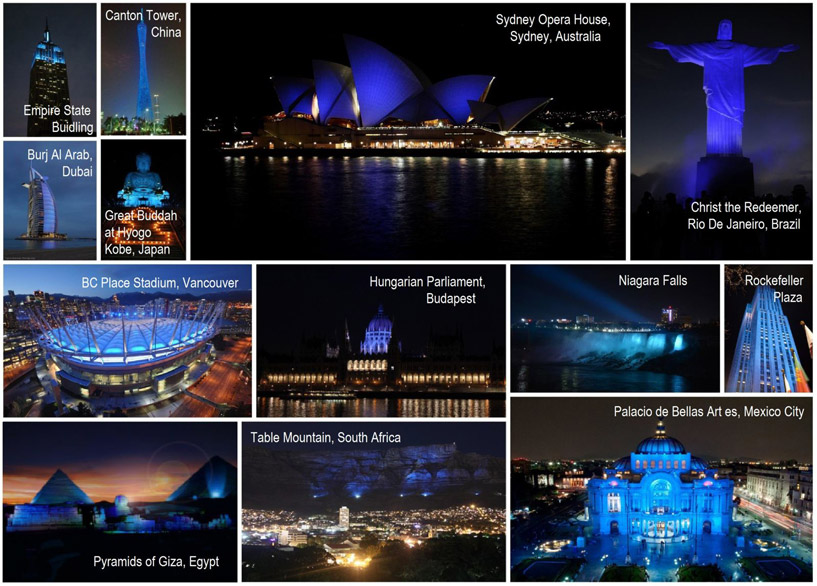 The ladies shared an afternoon with students with autism from Open Hand School. It was a welcome bonding moment from their busy pageant schedule. It is these special moments that remind everyone the relevance of acceptance and celebrating one another. There are many misconceptions about austism and having one on one interactions with these students help create a greater understanding.
Hosting the event was Bb. Pilipinas Globe 2018, Michele Gumabao, who did an amazing job of interacting with the audience and the guests. She's a great example for future Bb. Pilipinas aspirants that to be an effective and empathic public speaker is essential in today's beauty queen.
TV actor Ken Chan graced the event as he is known for his role in "My Special Tatay", where he portrays a young father with mild autism. It's a role that has taught him many lessons and opened his eyes to people with autism. He hopes to be able to make a difference for these people by helping spread awareness and the message of acceptance and appreciation.
Popular artist with autism Vico Cham and his mom Cathy gave very inspiring testimonials of the struggles and successes of people living with autism. They fondly refer to the parents as super moms and super dads because they champion their children in their journey with autism.