There is something very beautiful about success stories borne out of childhood fantasies.
As a child, Nat loved to draw on his school notebooks.
"When I was in Grade 3, I started my passion with drawing. My mom would always complain kasi ang bilis maubos ng notebook ko pero puro drawing ng mga girls na nakagowns ang laman. I remember na every parent-teachers meeting ang saya ko kasi ini-sketch ko ang mga suot ng mga sosyal na moms ng mga classmates ko."
(My mom would always complain because I would always run out of notebooks which contains a lot of drawing of girls in gowns. I remember every parent-teachers meeting, I was happy sketching the elegant outfits of my classmates' moms. )
From these sketches, Nat's dream to become a fashion designer was born. He has become one of the country's leading couturiers. It looks like his mother's investment in those notebooks was well worth it.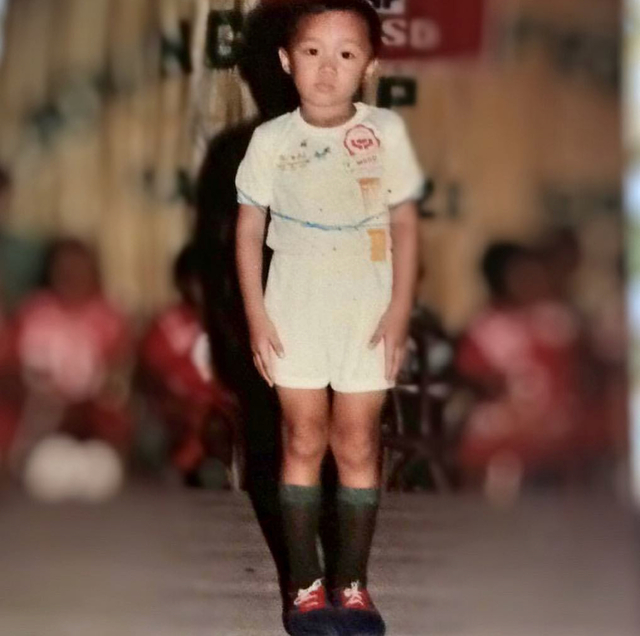 Early life
Nat was born and raised in the Cabadbaran City, Agusan del Norte, where his father worked in a mining company. His mother was a housewife.
"I grew up with my aunts so ever since, I am already exposed to fashion. I remember my mom and my aunts would always ask for my opinion if bagay ba sa kanila suot nila (if their clothes look good on them) or even the shade of their lipstick. Kaya mula noon (So since then), I really wanted to become a fashion designer," he said.
It wasn't a direct road to fashion. Manilag said he worked for an advertising company after graduating from college. He also worked in marketing research company and a hotel.
In pursuing his dream, Manilag studied Basic and Advance Pattern Making, and Haute Couture at the Fashion Institute of the Philippines in 2005.
"During our graduation show in FIP, we made a collection of casual wear, business attire, Filipiniana – where I won best in Filipiniana – and formal wear – I also won best in gown. And I was the overall champion as 'Designer Of The Year.'"
Clearly, his talent was no longer confined to notebook sketches but was showcased in pieces that the world started to appreciate.
Shortly thereafter, he went to Central Saint Martins in London and studied 6 programs – Designing for the Fashion Market, Draping Women's Wear Design, Fashion London, Fashion Designing and Marketing, How To Start Your Own Fashion Business, and Summer Study Abroad-Fashion Design.
As Heidi Klum always says in the TV show Project Runway, "One day you're in, the next day you're out." Luckily for this talented designer, he's been IN since 2007 when he started as a wedding gown designer. He has since dressed up celebrities and beauty queens. He specializes in formal wear, evening gowns, wedding gowns, and men's suits.
His longevity can be partly attributed to his design philosophy: "My design aesthetic is very timeless, sexy, perfect fit and this, I assure, makes all the difference."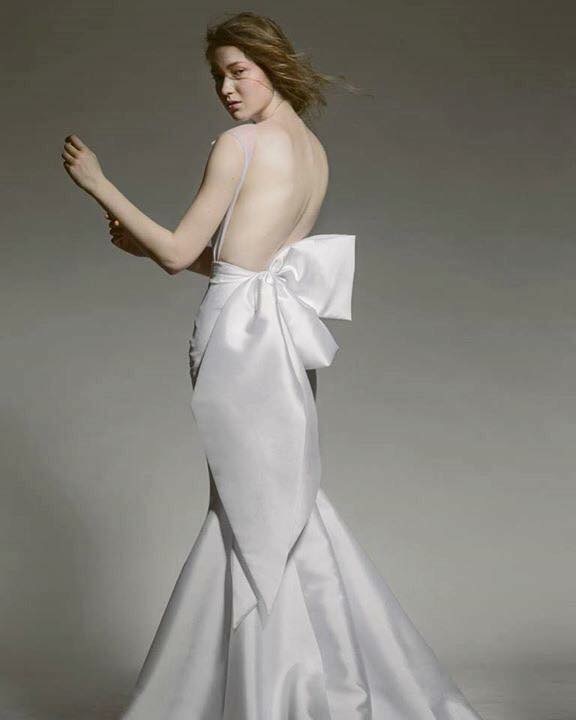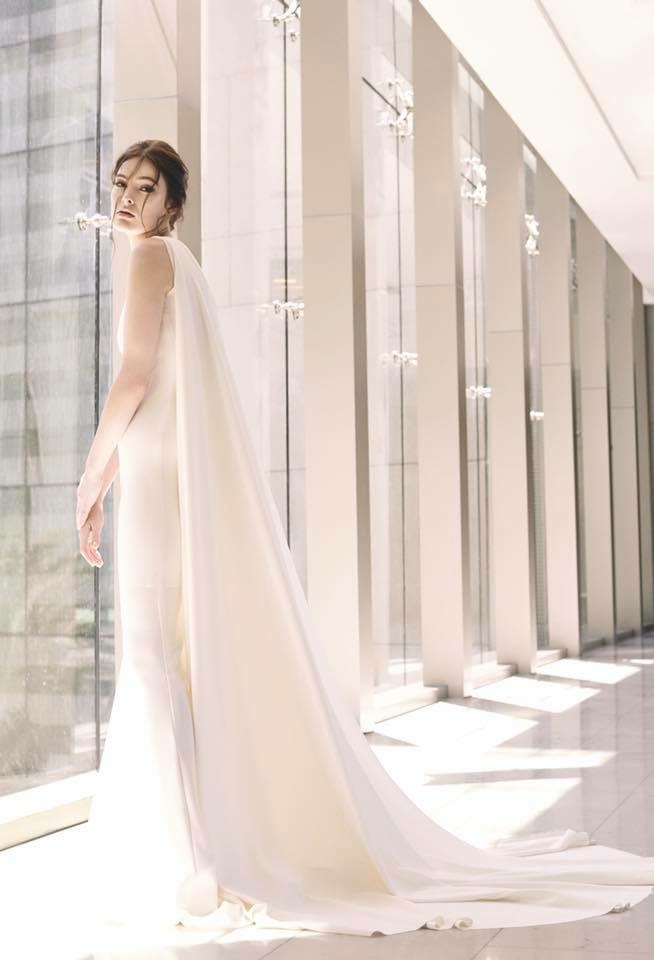 For this design, Nat said: "[This is a] sheer top with fully embellished embroidery details wedding gown. This gown really represents a true Nat Manilag bride. Romantic elegant, and sexy. One of the many things that my clients love about my creations is my sensitivity to their unique needs, wants, and desires for the perfect wedding outfit."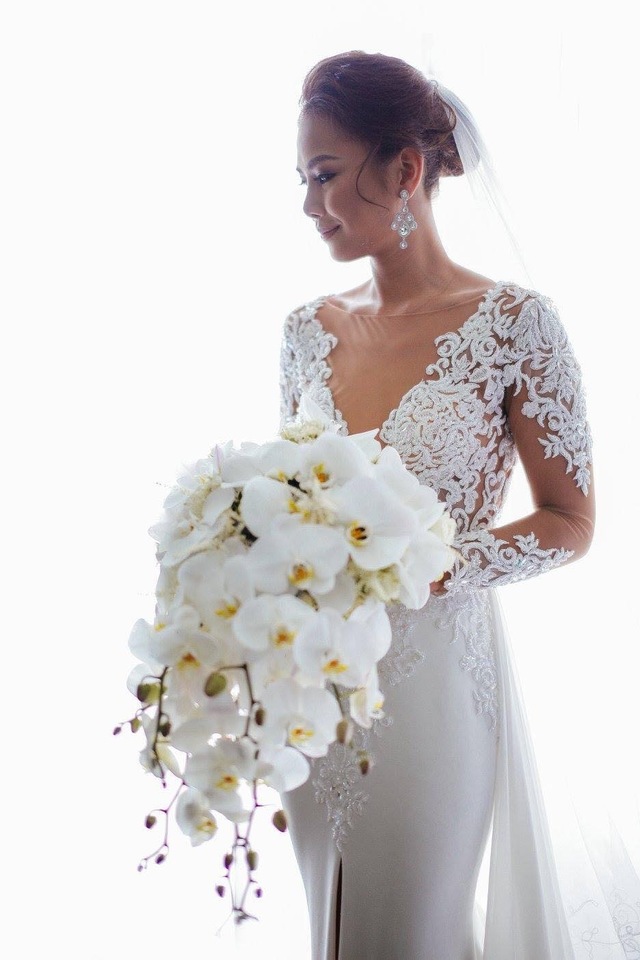 Nat added, "The best part of being a fashion designer is to see your creation worn by your clients who were so happy, feeling so beautiful and confident in my dress."
Nat has been dressing up local celebrities. Some of the most memorable looks were worn during the Star Magic Ball.
Erich Gonzales – Star Magic Ball 2010
Kristine Hermosa – Star Magic Ball 2008
Jessy Mendiola – Star Magic Ball 2012
Nat on fashion
Q: How would you define fashion?
Nat: Fashion is something we deal with every day. Even people who say they don't care what they wear choose clothes every morning that say a lot about them and how they feel that day.
Q: What trends do you wish never happened or wouldn't come back?
Nat: I grew up in the '80s but I think '80s fashion is not my style.
Q: How do you deal with clients who try to change your design completely?
Nat: I always make sure that my clients understand the design and they're 100% sure about the design and materials before making it. I also make them sign the final sketch for formality and prevent misunderstandings. So, if they want to change it later and production has already started, there could be additional costs incurred.
Q: Where do you source your fabrics?
Nat: For my fabrics and materials, I have my suppliers here and abroad.
Q: Which fashion designer do you look up to the most?
Nat: I always look up to Valentino.
Q: If you could dress up any Hollywood celebrity, who would it be?
Nat: Angelina Jolie.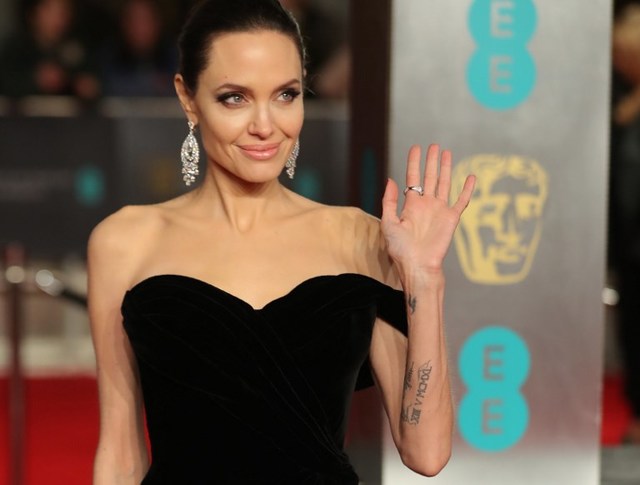 Q: Who is the Nat Manilag woman?
Nat: Nat Manilag captures the essence of the modern empowered woman. She exudes femininity, sophistication, and glamour.
Q: What advice can you give to young, aspiring fashion designers?
Nat: Everything has it's right timing. Continue to be inspired and better to go through formal fashion school to enhance your talent and ability.
Q: Where you always a fan of beauty pageants?
Nat: Yes, I grew up watching pageants and supporting my friends joining local pageants and even in our school.
Q: Growing up, who were your favorite beauty queens?
Nat: Growing up, my favorite beauty queens were Gloria Diaz, Melanie Marquez, Abbygale Arenas, and Miriam Quiambao.
Q: How about from the recent batches?
Nat: My favorite beauty queens now are Pia Wurtzbach, Kylie Versoza, Lara Quigaman, and Jennifer Hammond.
Q: What if you are assigned a candidate who you don't think will win, would you still dress her?
Nat: It depends. Maybe the only time I won't accept a candidate is if I can see that she's hard to work with.
Q: Who pays for the gowns and national costumes?
Nat: Secret!
Q: What do you do with these garments?
Nat: These will be my iconic pieces. So I will just keep them.
Pageantry and fashion
Not all fashion designers are into designing for beauty pageant contestants. Manilag is one of the rare designers who perfectly balances sophisticated style and couture drama. It's no wonder he is slowly becoming a pageant fixture. His clientele includes beauty queens Miriam Quiambao, Lara Quigaman, and Pia Wurtzbach.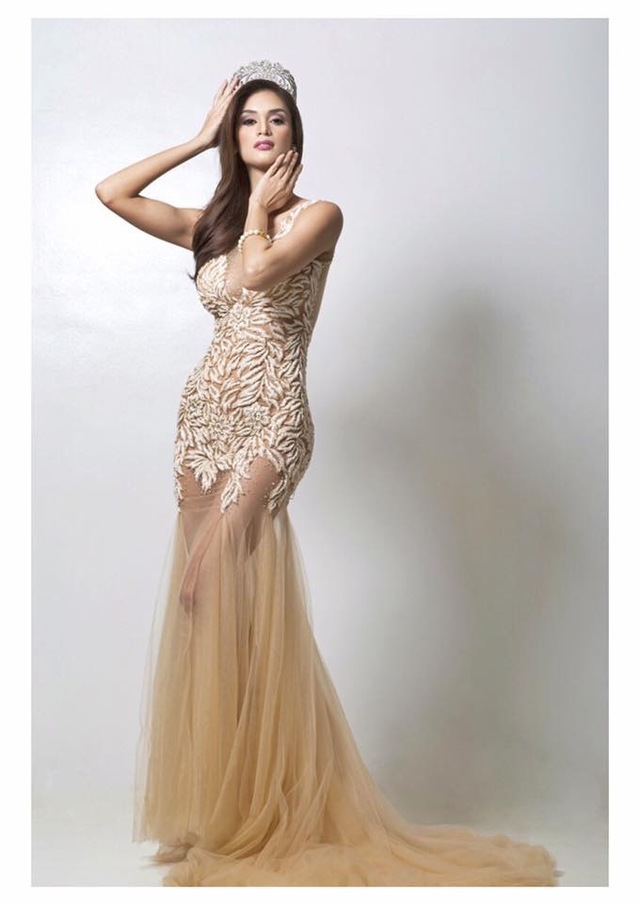 Nat is most notably know for dressing 2016 Bb Pilipinas Intercontinental Jennifer Hammond. She was the first woman he dressed for the national competition and eventually win a title. This proved to be a very good match because Hammond also won the "Best in Evening Gown." Call it beginner's luck.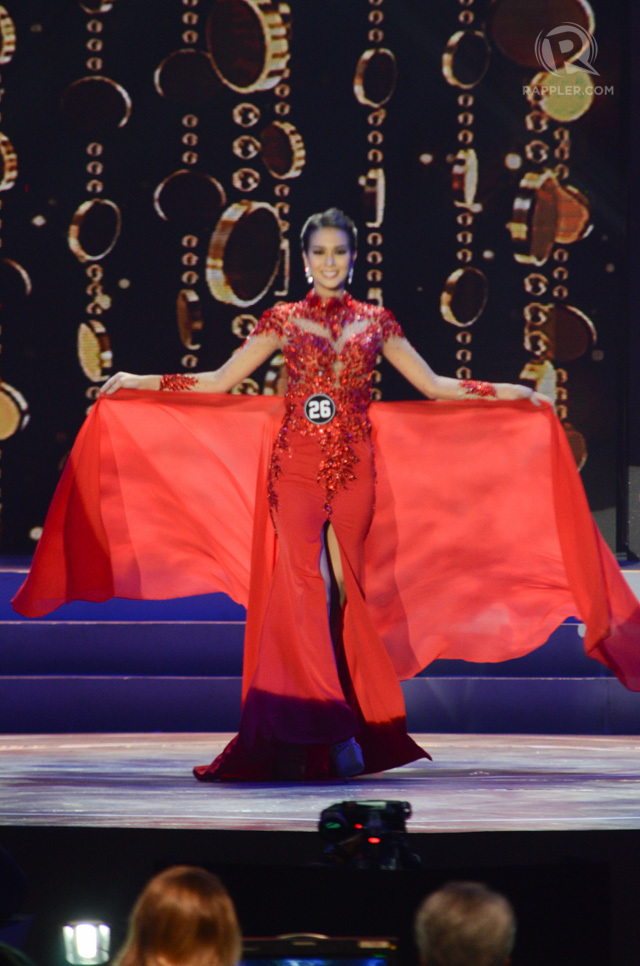 Being part of the pageant world also meant wider exposure on social media and scrutiny of a thousand of armchair commentators. To this, he said: "I always respect anyone's opinion. So deadma na lang ako sa mga bashers as long as alam ko na-achieve ko design ko and very happy ang mga candidates na binihisan ko (So I just ignore the bashers as as I know that I achieved my design and the candidates I had dressed are very happy.)"
The 2018 edition marks the third time that Manilag will be dressing up a candidate for the country's most pretigious beauty pageant. In the recently held National Costume Show, Manilag dressed up candidate 19, Michele Gumabao, and candidate 24, Edjelyn Gamboa, in two very different looks.
Manilag described his creation for Gumabao. "It was a serpentine cut terno inspired by the Philippine eagle. That's why I chose black with layers of silk organdy and feather details, embellished with sequins ang rhinestones. The headpiece and fan is made of glittered tulle with lace cutouts and flowers. We had 3 fittings and finished it in less than a month."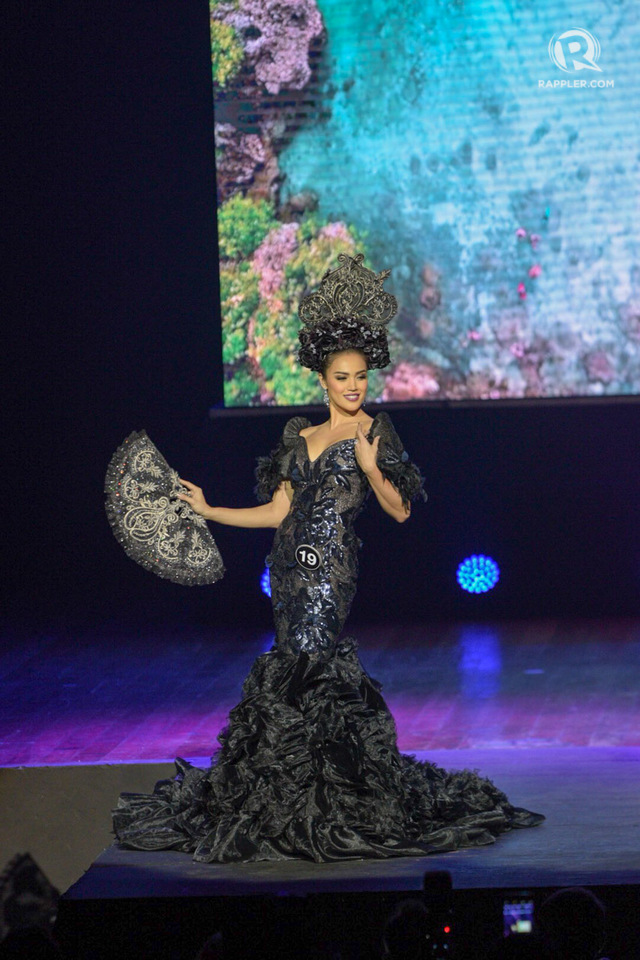 For Edjelyn, Manilag continued: "It was a white Chantilly lace overlay with delicate fully beaded lace cutouts. The umbrella was accentuated with pearls and Ostrich feathers. We had 3 fittings and finished it in less than a month also."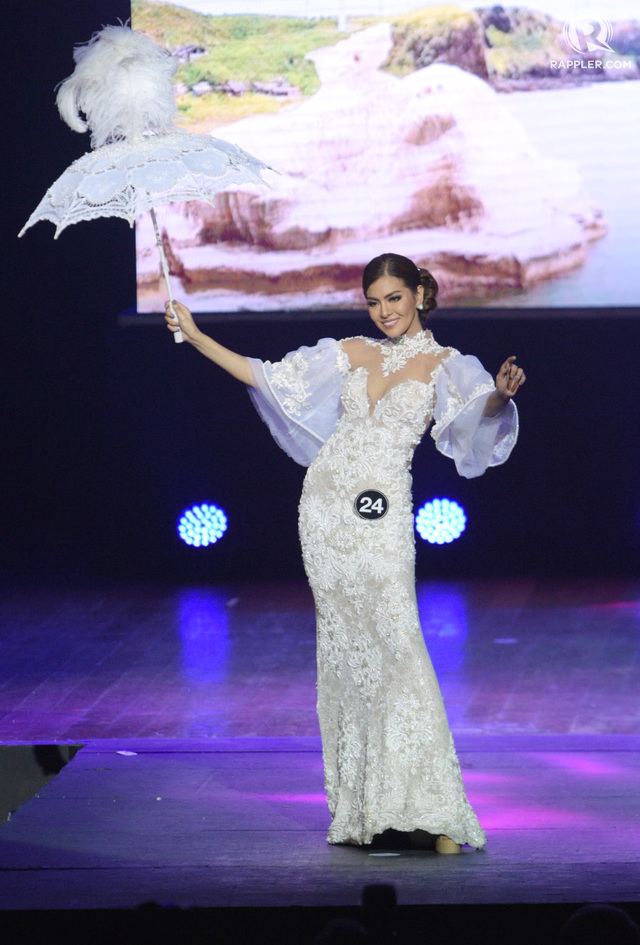 He declined to say anything about the evening gowns that he had designed for the same candidates. I guess we'll have to wait and see at the Bb Pilipinas Coronation Night at the Smart Araneta Coliseum on March 18.
Manilag's shop is accesible in Kamuning, Quezon City. So if there are any future brides or aspiring beauty queens, best to visit Nat and you'll see that his success lies not just with excellent craftsmanship, timeless sophistication, and exquisite design. He is a guy who is passionate in what he does, finds joy in making other people happy through his work, and is an all around nice guy. That's always in fashion.
—
This article originally appeared in Rappler.
All photos courtesy of Rappler unless otherwise indicated.