This year's edition of Miss World Philippines is a totally different story. It's anybody's game. A misstep from one of the front runners can cost them a title. Any of the darkhorses can take it all if they do everything exceptionally well on pageant night. Then, the Fast Track event winners (Sports Challenge, Top Model, Beach Beauty, Talent, and Multimedia) will factor in heavily on the semifinalists outcome.
Prior to the coronation, the finalists for all Fast Track events have been announced. These are the respective finalists for the following Fast Track Events.
Beach Beauty
#6 Jona Swett
#9 Winwyn Marquez
#24 Zara Carbonell
#26 Janela Cuaton
#28 Sheila Reyes
#31 Jeanyfer Ozbot
#32 Cynthia Tomalla
Sports Challenge
#1 Shawntel Cruz
#2 Veronica Villones
#3 Glyssa Perez
#8 Nikki Deveza
#16 Ethel Abellanosa
#19 Joanna Rabe
#32 Cynthia Thomalla
Talent Finalists
#1 Shawntel Cruz
#5 Kaycie Lyn Fajardo
#9 Winwyn Marquez
#27 Ella Lubag
#28 Sheila Reyes
#31 Jeanyfer Ozbot
Top Model
#6 Jona Swett
#9 Winwyn Marquez
#19 Laura Lehmann
#22 Chelsea Manalo
#26 Janela Cuaton
#27 Ella Lubag
#32 Cynthia Thomalla
Multimedia Finalists
#19 Laura Lehmann
#4 Rose Flores
#10 Leida Babasanta
#35 Sophie Senoron
#26 Janela Cuaton
#9 Winwyn Marquez
#20 Trizha Ocampo
Based on the list, almost all the ladies can easily make it to the semifinals without the need for a fast-track win. This means that other candidates who were not in the Top 10 would have a chance to move forward. This is merely an informed assumption since the scoring and the selection process is still unclear at this time.
During the finals, the 35 candidates will be trimmed down to 15 semifinalists based on all the previous events and the 5 fast-track winners. At stake are Miss World Philippines, Reina Hispanoamericana, Miss Eco-International, Miss Multinational, 1st Princess, and 2nd Princess.
I have gotten to know these 35 official candidates the past few weeks. It is always with a bit of melancholy when I have to arbitrarily rank these women. I know they have all worked really hard and each one deserving of a place. But decisions have to be made since it is a competition after all.
During the MWP 2017 Press Conference, I had the privilege to speak to Julia Morley, chairperson of the Miss World Organization about the Miss World pageant and the results she reads out every year. She told me: "If I were a judge, they would all win. As I've said before, I think all the girls who join Miss World are winners. But the one that gets crowned is a matter of chance.Today's set of judges can have one winner but another set of judges could have a totally different winner."
Julia is absolutely correct because it will all depend on the judges preferences'. Will they crown the strongest performer of the night or the one they feel has the most potential to win an international title? Will they chose the one with the best Q&A answer or the most touching Beauty with a Purpose advocacy?
Regardless of who wins, the new MWP Organization is the winner because they have an outstanding batch of women who can and will represent them very well. But since it is the maiden pageant of this new organization, the actual placements are very hard to predict. However, if I were to base it on their strengths, these ladies should end up as titleholders and not necessarily in this order. 
Crown Contenders
These are the candidates whose overall performance has been consistently strong. In my opinion, the crown is theirs to lose.
Miss World Philippines 2017
#32 Cynthia Thomalla – A face like Cynthia's doesn't come around that often – a combination of sultry sophistication and sweet and charming. Her face has that quality that can land a beauty or fragrance ad campaign in Paris. Despite having a drop dead gorgeous face, she still exudes warmth and a friendly attitude. She has captivating eyes that sparkle and speak like those of Disney princesses. If Cynthia can convincingly nail the Q&A, she just might have that fairytale ending on coronation night.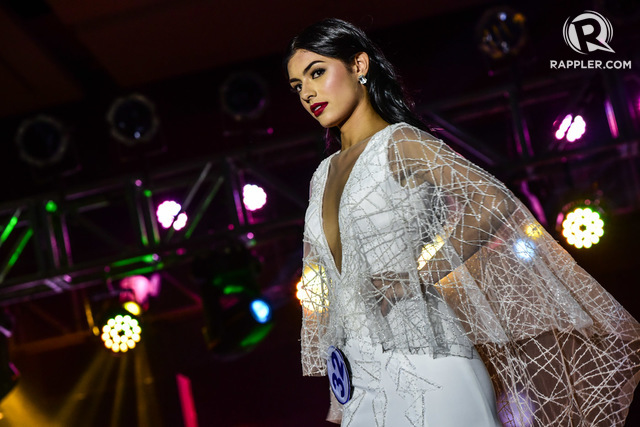 Best Substitutes: #15 Laura Lehmann, #9 Winwyn Marquez
Cynthia, Laura, and Winwyn have the best chances for winning the Miss World Philippines title. Should they all perform perfectly on pageant night, the ones who don't get it should automatically get one of the other titles.
Reina Hispanoamericana Filipinas 2017
#11 Gabriela Ortega – What are the chances that a beautiful Spanish-speaking Filipina who was born in Madrid would join the year that the Reina Hispanoamericana Filipinas title is introduced? It almost seems like Gabriela is destined for this title. The Reina Hispanoamericana pageant celebrates countries that have Hispanic heritage. Gabriela is a perfect mix of the best from both cultures and is truly representative of what the pageant is about. It is predominantly made up of Latin American countries. Admittedly, her only disadvantage is her body which many consider as not pageant type. Should the judges be unable to see past that, then we should send someone who is fiery, fabulous, and oozing with sex appeal that is very attractive to the Latinos.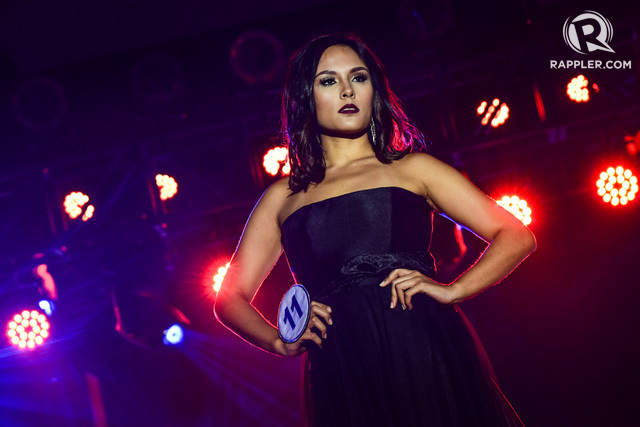 Best Substitutes: #9 Winwyn Marquez, #32 Cynthia Thomalla
Miss Eco-International Philippines 2017
#9 Teresita "Winwyn" Marquez– I can only imagine the deafening cheers for this major fan favorite. Winwyn came back to the pageant scene so much stronger and more beautiful than her first attempt. She has landed as finalists in 4 fast-track events. Winwyn has stage presence like no other. On pageant night, she has to temper that fierceness with a lot more smiles to endear herself to the judges. Winwyn's height is the only issue that leaves me wanting. I envision Winwyn competing in Alexandria, Egypt, arriving as if she were Cleopatra – filled with fire, passion; an irrestible goddess of beauty.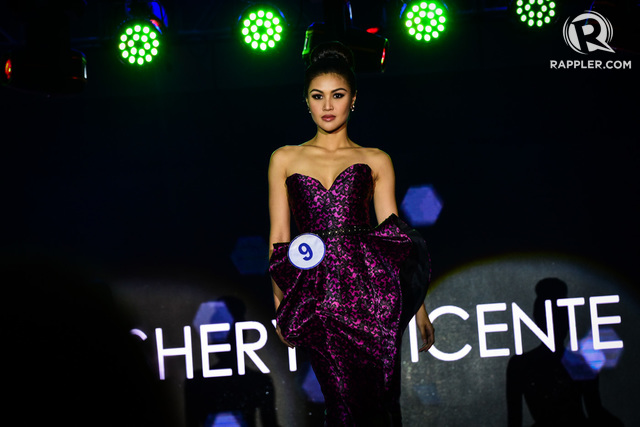 Best Substitutes: #26 Janela Joy Cuaton, #9 Laura Lehmann
Miss Multinational Philippines 2017
#15 Laura Lehmann – Laura has a pretty face that can transform from girl next door to vamp. She looks extra stunning in evening gowns. Her experience as a TV host probably gives her the edge over the other crown contenders in the Q&A portion. During the Press Presentation, I thought her reserved and demure presence was part of a strategy. But when she failed to enter the Beach Beauty finals, it affirmed my initial thoughts that she lacked that extra oomph and coquettish pageant walk. If the vavavoom vamp diva makes an appearance on Sunday night, she may very well capture the top prize. Should Laura not be chosen, the substitute should be someone who is very fair and has a beautiful face with amazing eyes. This type of beauty would be a huge hit in New Delhi, India.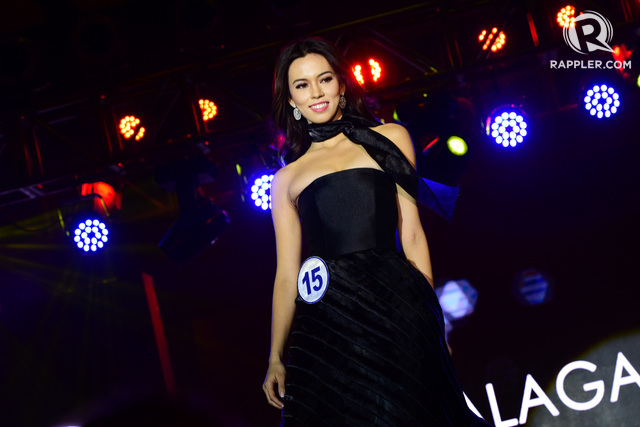 Best Substitutes: #26 Jona Sweett, #32 Cynthia Thomalla
1st Princess
#26 Janela Joy Cuaton – Janela is that quintessential Filipina beauty queen type – a slim, dusky beauty with enchanting eyes. Once Janela is on stage, she is on fire. But there had been moments when she wasn't consistent in her styling and didn't make as strong a presence as she normally would. Her international pageant experience will certainly help her and possibly win a title. She can easily be a good substitute for any of the other front runners should they mess up terribly.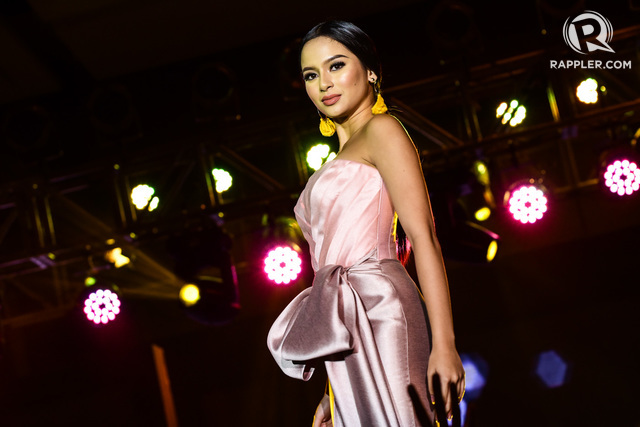 Possible Substitutes: #3 Glyssa Perez, #24 Zara Carbonell
2nd Princess
#6 Jona Sweett – Jona is a naturally gorgeous woman with a very endearing personality. She has a very friendly and approachable aura. However, she also appears very meek and mild at times. That is a good thing but maybe a bit of a disadvantage in a competition. If Jona puts a bit more diva in her step on pageant night, she has the potential to snatch one of the titles. She's one of those beauties who looks great with or without pageant make-up.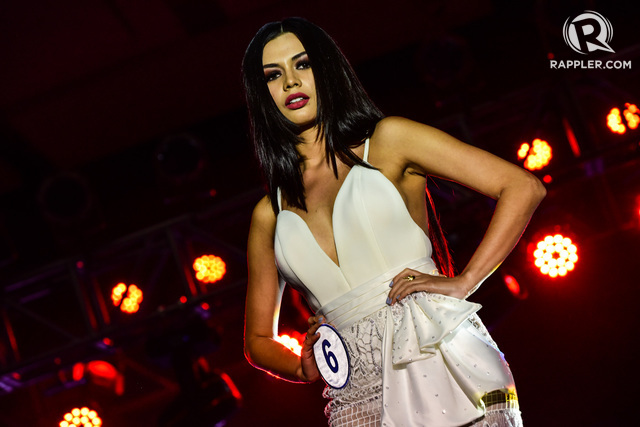 Possible Substitutes: #4 Rose Flores, #22 Chelsea Manalo
This year's batch of candidates is composed of many other beautiful, talented, and intelligent young women who can pull a major surprise on pageant night. Do not underestimate the capabilities and potential of the following candidates.
The Dark Horses
#3 Glyssa Perez – She's a fierce competitor who's always styled really well. She also has good interview and presentation skills.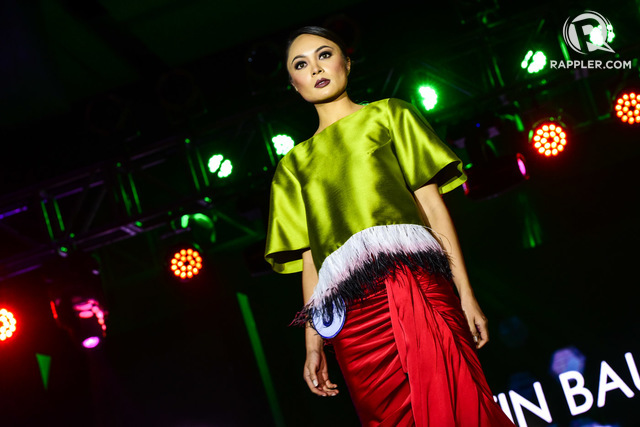 # 4 Rose Flores – This Filipino-Indian beauty mixes the best of both cultures. Rose has a very engaging personality that radiates strength, intelligence, and warmth. She is also Multimedia Finalist – quite an impressive accomplishment for someone who had very little social media presence prior to the pageant.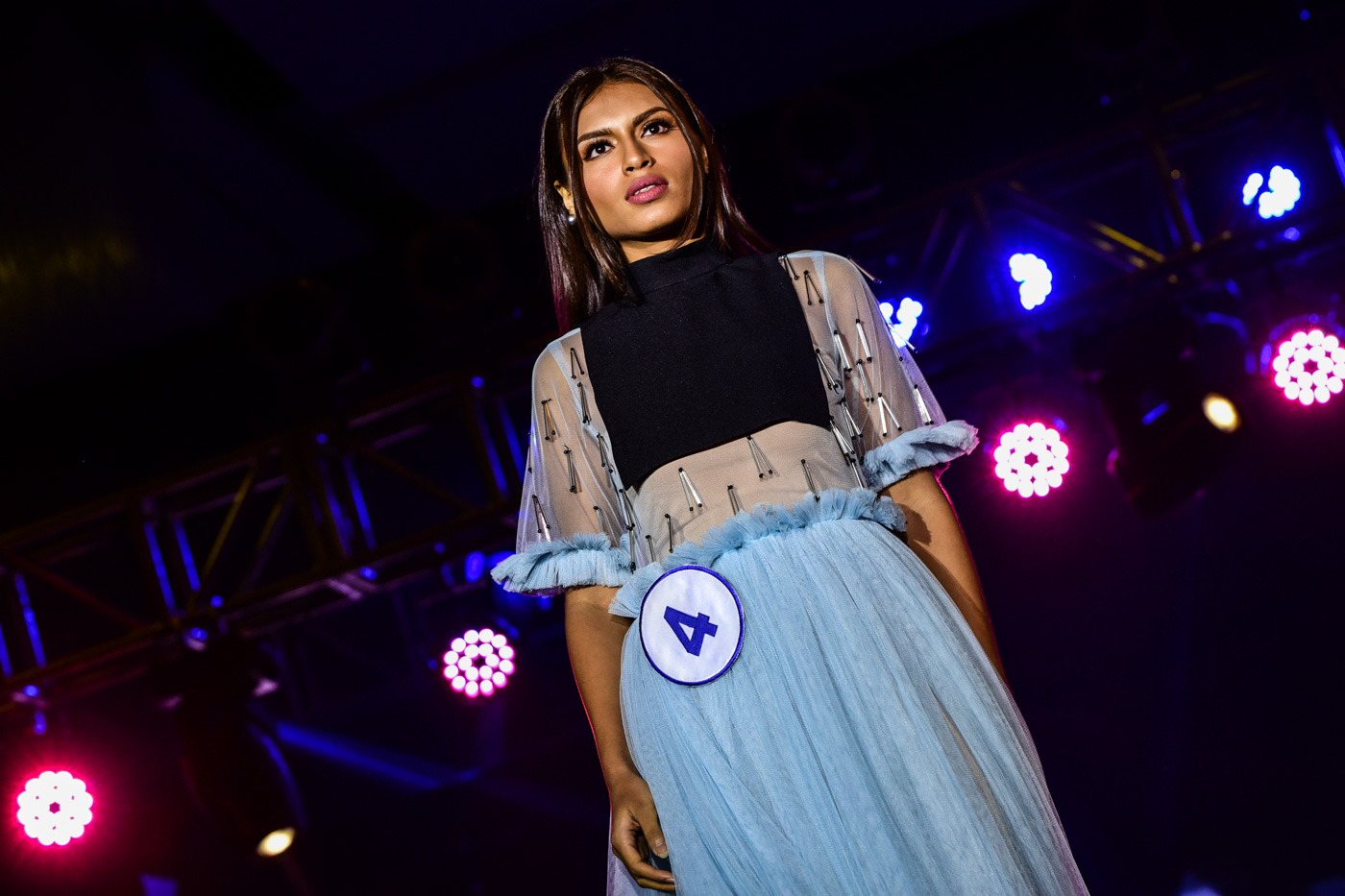 #22 Chelsea Manalo – She has the best runway walk among all the candidates. During the Top Model, she impressed me with her Naomi-like grace on stage. She told me that she was greatly inspired by Naomi Campbell. She also has one of the most beautiful faces. I would rather see her as a runner-up now so that she can join again and win a major title.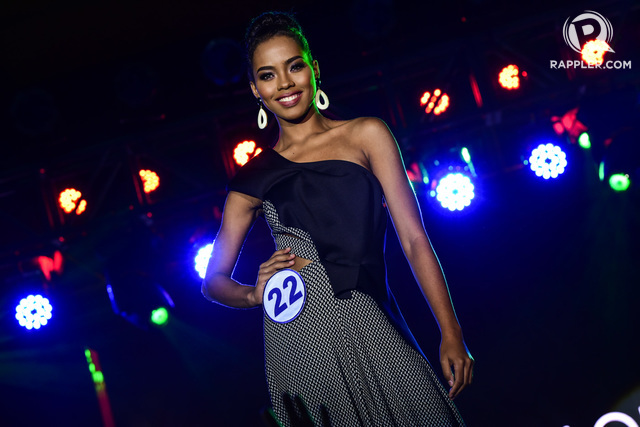 #24 Zara Carbonell – Zara is one of the biggest personalities in the pageant and is an amazing talker. She has strong stage presence.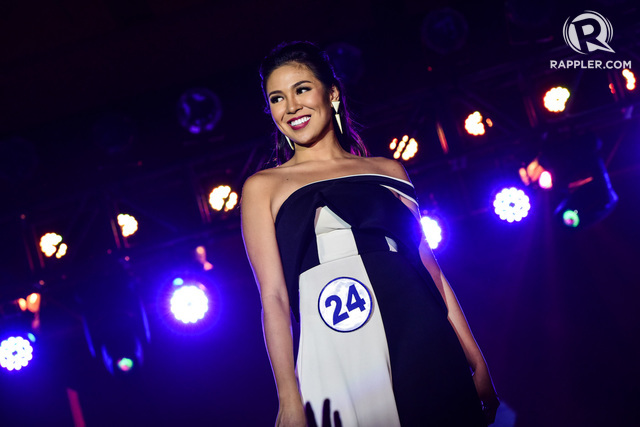 Other Notable Beauties
#27 Ella Lubag – I'm happy to see her as a finalist in Top Model as she fits that bill perfectly. She has a very memorable face and her talent is impeccable.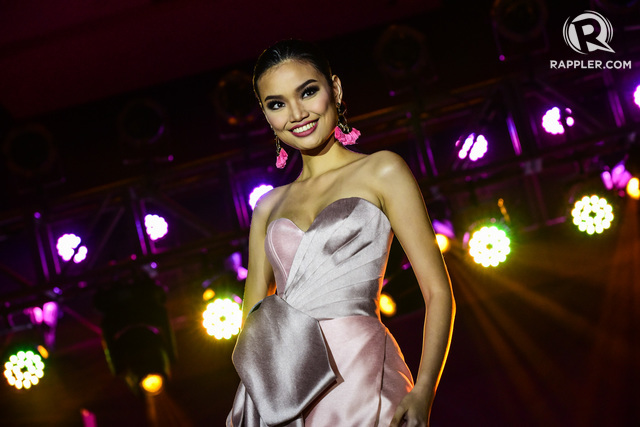 #30 Kathleen Gomez – Kathleen's beauty looks very high society. She is just a bit too reserved in her presentation which prevents her from being a stronger candidate.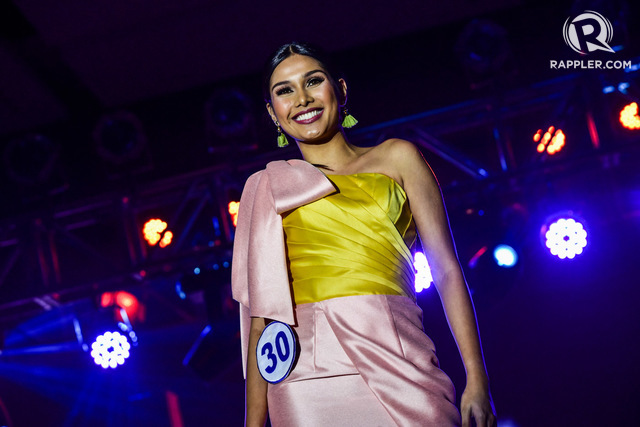 #28 Sheila Reyes – Sheila has a very pretty face and an adorable personality.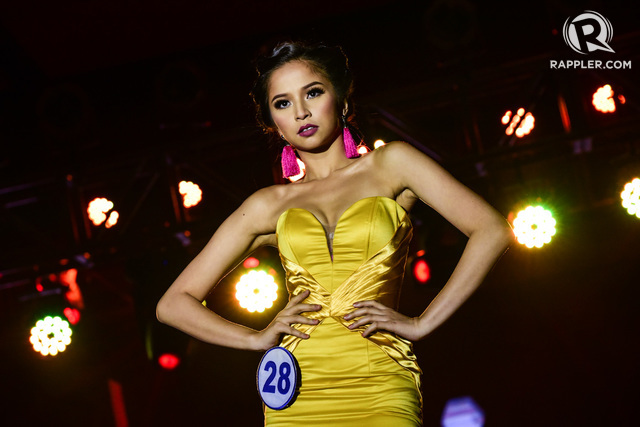 #16 Ethel Abellanosa – Being one of the tallest contestants and a pageant veteran, Ethel might secure a semifinal spot.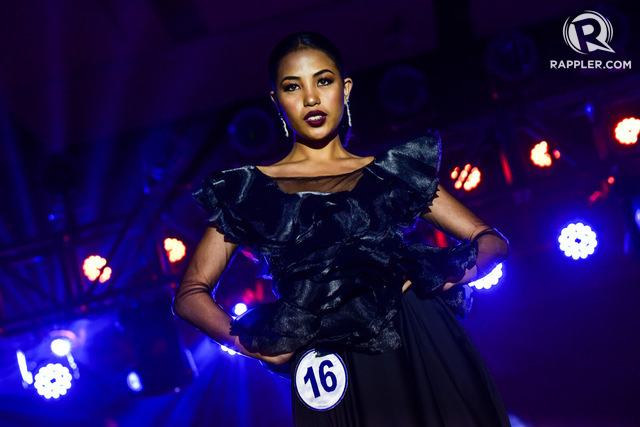 #31 Jeanyfer Ozbot – She's not just a pretty face because she's been noticed in two fast-track events.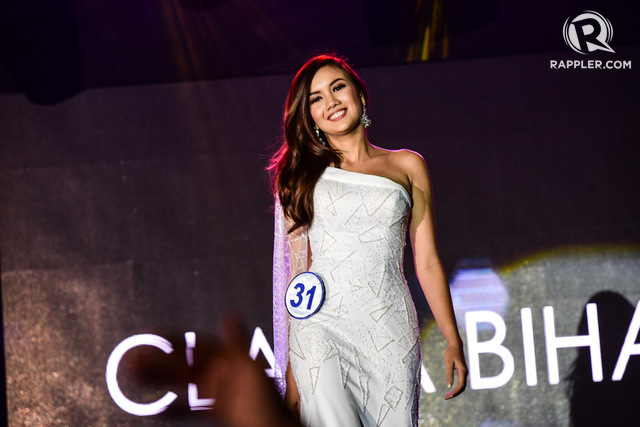 On September 3, 2017, it is crucial that their respective camps and glam teams nail their styling and gown choice. Forget all previous pre-pageant activities, what matters is their stage presence and runway that evening. For that much awaited Q&A, it is important for the candidates to remain calm, composed, focused, and real.
Miss World Philippines 2017 promises to be one very memorable pageant with the presence of Julia Morley, Miss World 2016 Stephanie del Valle and her court which include: Audra Mari, Miss World Americas; Yaritza Reyes, Miss World Caribbean; Natasha Mannuela, Miss World Asia; Madeline Cowe, Miss World Oceania; Lenty Frans, Miss World Europe; Evelyn Njambi, Miss World Africa; and Rohit Khandelwal, Mr World.
—
This article originally appeared in Rappler.
All photos courtesy of Rappler unless otherwise indicated.