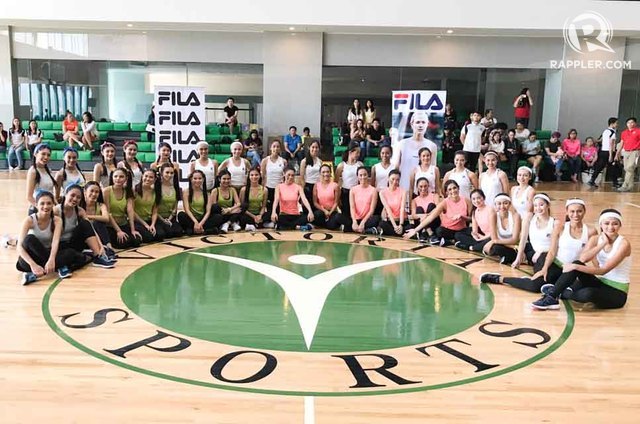 The Miss World Philippines 2017 held their Sports Challenge at the new facilities of the Victoria Sports Tower on Thursday, August 17. The Sports Challenge is one of the Fast Track Events wherein the winner will automatically advance to the semifinals. The event was hosted by MWP General Manager, Bessie Besana and Hillarie Parungao, MIss World Philippines 2015.
All 35 official candidates participated in the event and were divided into five groups of seven.
Team Amazonas – Rose Flores, Shelia Reyes, Jona Ili Sweett, Sophia Senoron, Karen Della, KC Cajandig, and Jane Darren Genobisa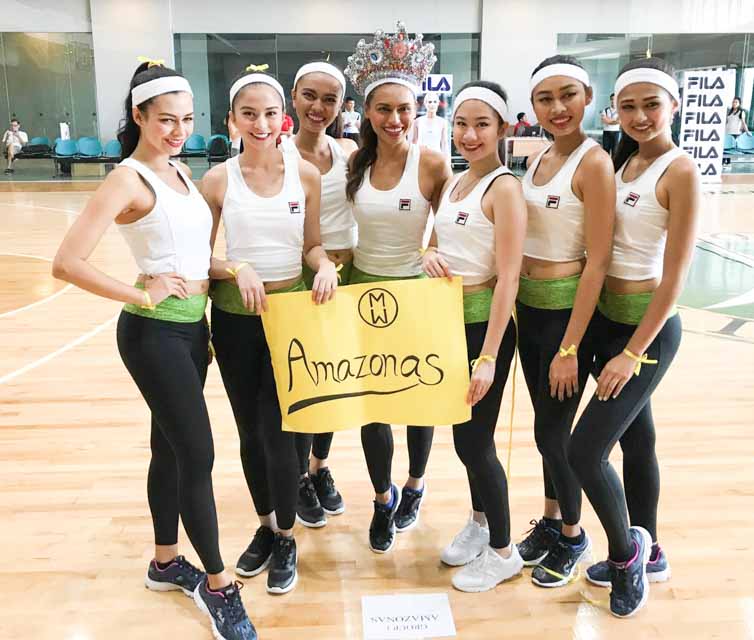 Team Dangerous Queens – WinWyn Marquez, Netania Deveza, Chelsea Manalo, Trizha Ocampo, Kathryn Cudiamat, Noelle Uy-Tuazon, and Jeanyfer Ozbot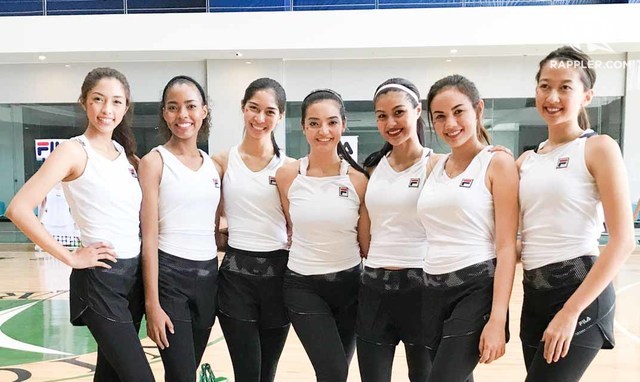 Team Victorious Secret Angels – Krystle Ongjanco, Cristina Coloma, Jellie Escandon, Angel Alvaira, Gabriela Ortega, Ella Lubag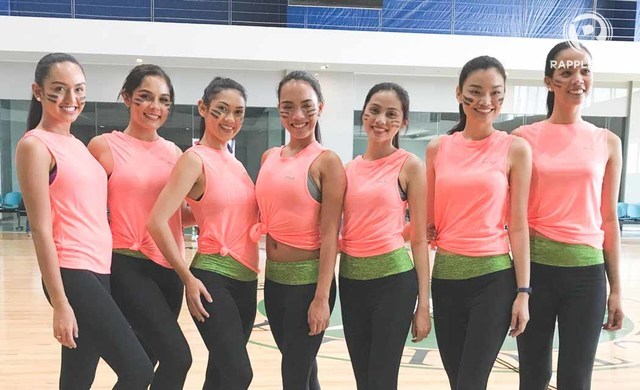 Team World Warriors – Cynthia Thomalla, Joanna Rabe, Glyssa Perez, Shawntel Cruz, Ethel Abellanosa, NIki Deveza, and Veronica Villones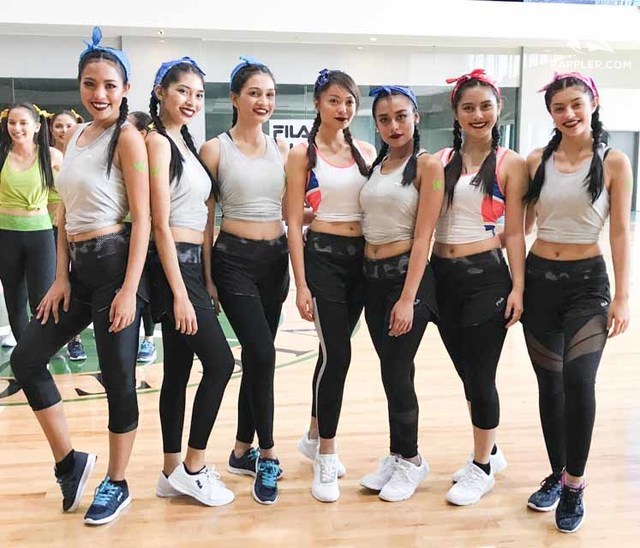 Team Queendom – Kayie Lyn Fajardo, Leidda Babasanta, Kathleen Gomez, Laura Lehmann, Princess Laureano, Janela Cuaton and Zara Carbonell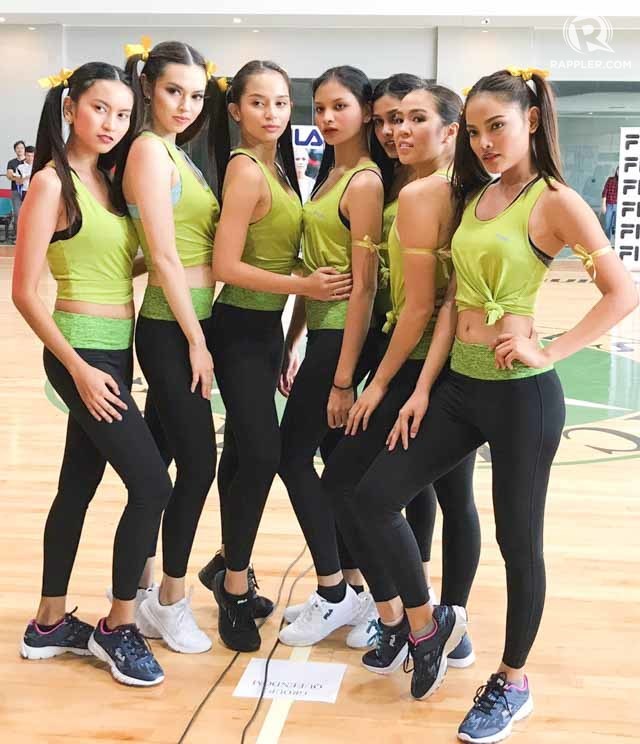 The first part of the event felt more like a cheer competition. The groups paraded into the gym wearing their Fila outfits while family, friends, and members of the media cheered them on. It was very refreshing to see the ladies let their hair down. They were in very high spirits as each group performed their fully-choreographed cheer routines on women's empowerment.
After the fun were the games, which started with the relay circuit race that included basketball shooting, futsal goal, sit ups, and squats. The team that completes the course in the shortest amount of time advanced to the final round of the Sports Challenge. Team World Warriors were victorious which meant that they had to go against each other to determine the winner.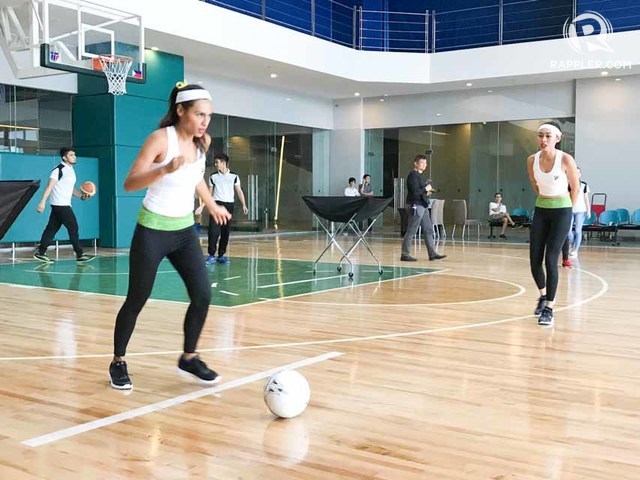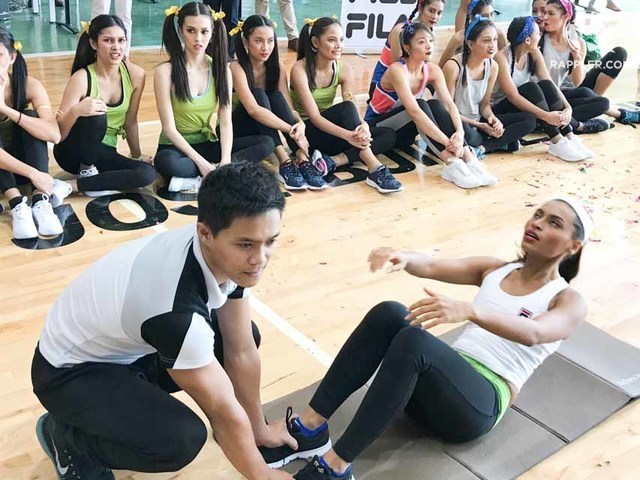 They were subjected to a series of test which included burpees, jump rope, and ended with the swim challenge. The winner of the Sports Challenge will be announced during the finals.
Miss World has been redefining pageantry through its various format variations in the last few years. Today's beauty queen is no longer just a beautiful woman, but also someone who prioritizes health and fitness.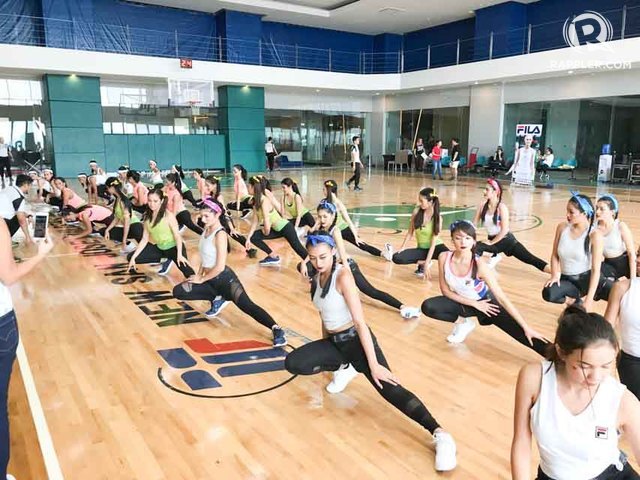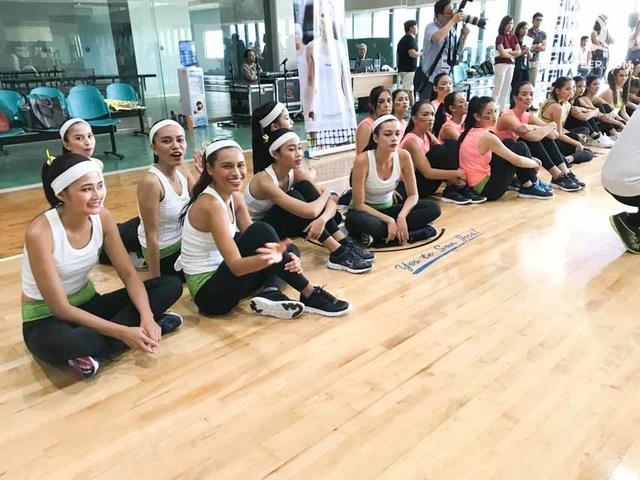 Hillarie Parungao, MWP 2015, knows all about the discipline and dedication it takes to be a beauty queen. When asked how important physical fitness is in her life, she said that "physical fitness is a very vital part of my life because it keeps me energized. It also gives me a better perspective. Healthier mind, healthier body, healthier perspective in life."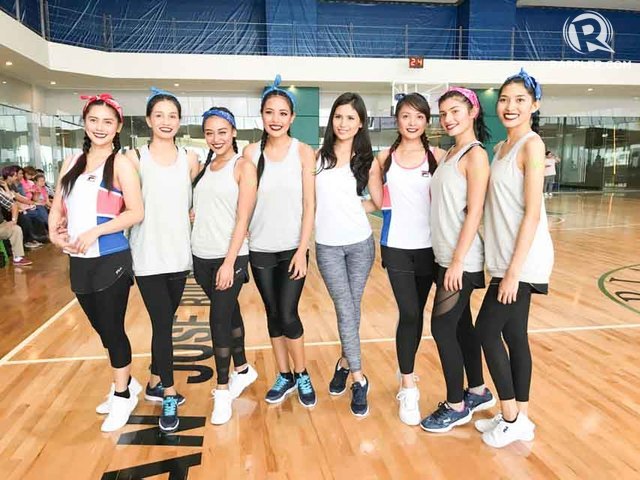 I asked three candidates from the winning Team World Warriors. "How important is physical fitness in your life? How has it changed since becoming a contestant?"
Joanna Rabe #19 believes that "Health is wealth" and is necessary "in order to face the everyday challenges of life I need to be physically fit. She says, "It is not just about the physique of a person, if you are physically fit you are able to have a healthy mind. Becoming a contestant of MWP 2017, it made me more disciplined in terms of what food to eat and I am really working hard in toning my body."
Cynthia Thomalla #32 said that "in order to have a happier and more fulfilling life, we need to consider to be physically fit and healthy. With this kind of lifestyle, we are capable of doing more things, experience more adventures and face challenges in life. Being physically fit became one of my priorities, not just because it is needed for the pageant but because I want to be a better and healthier version of myself. As a role model [for] the youth, [I] should start with myself to show the world that I could do so much more being fit and healthy."
Glyssa Perez #3 shared that she was always active in sports [growing up], especially running and netball. But I wouldn't say that I've always been fit. It was only a few years ago that I realized the importance of physical fitness because it also benefits one's mental state. Both are equally important." She said that "being a contestant made me realize even more how crucial it is to be both physically and mentally fit. It's not easy, it takes alot of perseverance and that's what I've been striving to do.
No stranger to training hard is arnis martial artist is Rose Flores #4."Physical fitness is a huge part of my life. I've been athletic since I was a little girl. I was part of [the] varsity team in school, [and] today I still swim regularly and practice martial arts just for the love of it. Not much really changed since I became a contestant because I've always [had] an active lifestyle. I always make it a point to be in shape and eat nutritiously with our without a competition. Especially [since] I'm an advocate against child malnutrition amongst Filipino children."
Fan favorite Winwyn Marquez #9 shared, "Physical fitness for me is very, very important. If you are physically fit, you can live life to the fullest." As to being a beaty contestant, she relates that they "don't get much sleep, so I can't force my body to go to the gym as much as I want to. I have to find time in our busy schedule to squeeze in a little workout and at the same time balance everything so that I won't get sick. But I also think that to be physically fit, you need to learn how to relax, rest and not burn out."
Laura Lehmann #15, another fan favorite, thinks that "physical fitness is very important in life. You can have dreams and aspirations but if you aren't healthy, you won't have the best chance to fulfill them. Beng healthy allows you to feel better about yourself and be more confident. And whatever your food intake, whatever exercise you practice, [confidence] will surely radiate out of you." Laura believes that regardless of whether you are in a pageant or not, everyone should be invested in their physical fitness. She went to say, "If anything though, pageants should definitely motivate you to a greater extent because you are fighting to become a representative of your country. You should want to show the world that Filipinas are strong, fit, healthy and confident."
Gabriela Ortega was very candid about her weightloss story. "Physical fitness suddenly because part of my lifestyle after some health problems when I was 23. I was 25 pounds heavier and in the journey of losing weight I learned to love [exercise]. I lost weight before tha pageant to fix my health issues, to feel more confident, and to be happier with the way I looked. I know that in beauty pageants you are exposed to criticism and that is why I am still trying to go to the gym or do something everyday even with our busy schedule. I have been more diligent with my diet so I could speed up losing those [last few pounds]. [Currently], I am trying to achieve, little by little, abs for the first time in my life."
Her story is like those of many of us who struggle with weight issues and dieting. Hearing the stories of these beauty contestants makes us realize that they, too, struggle sometimes. Like everyone else, there is a need for discipline, hardwork and will power to maintain a healthy and fit lifestyle.
—
This article originally appeared in Rappler.
All photos courtesy of Voltaire Tayag for Rappler.