LAS VEGAS, USA – It won't be long till we find out which of young women competing in Las Vegas will be crowned Miss Universe 2017. There is no doubt that this is still the most highly coveted title in the pageant world. The best of the best from participating countries prepped and trained for months – sometimes even years – for this prestigious beauty pageant.
It all boils down to the all important finals night that happens on Sunday night, US time.
It can be said that a lot of pageant fans all over the world were disappointed by the staging of the preliminary competition, which was held at the Mezzanine Floor of Planet Hollywood in Las Vegas. There were plenty of supporters who could not be accomodated at the venue, resulting in the national costumes and the gowns could not be fully appreciated because of the limited space. (IN PHOTOS: Rachel Peters at the Miss Universe 2017 preliminaries)
Regardless of the shortcomings, Miss Universe still remains the most sought-after title for many years to come.
Shock and Awe Preliminaries
Just like last year's edition, the preliminary interviews were conducted before the preliminary swimsuit and evening gown competitions. And just like last year, I am expecting to see some shock eliminations and suprise inclusions in the semifinals.
Having the preliminary interviews first means the preliminary judges can get to know the candidates. They get to see who's friendly, funny, witty, intelligent, charming, and genuine. But they also get to know who's boring, bland, inarticulate, and sometimes, fake. Knowing somebody can highly influence one's perception of the candidate when they appear in the the succeeding events, such as the swimsuit and evening gown competitions. Judges tend to score the women they like higher than those who didn't leave an impression. This is where the winners are truly separated from the "thank you girls." That's pageant lingo for the candidates who do not make it through the first cut.
This year, I thought it would be interesting to do two lists. My "Predictions List" contains the countries who I think will make it based on their performance so far. They are the ones who I think performed really well and have a great chance of making the cut. They may not be my personal choice but I recognize their strength.
My "Wish List" is comprised of choices that are purely based on my personal preferences and on what I have seen in person. Some of these girls may not have performed as well during the preliminaries and were maybe overlooked by the preliminary judges, but I feel that they possess something special.
There are a lot of factors that determine the final outcome. That's why it is important to get a group of judges who have different perspectives and backgrounds. In this year's edition, I feel that at least half of the candidates will be the ones everyone expects to place and the other half will be pleasant surprises. That means there would surely be some shocking exclusions in the 2017 Miss Universe pageant.
Predictions List
Top 16
Olivia Rogers, Australia
April Toble, Honduras
Ruth Quarshie, Ghana
Sofia del Prado, Spain
Kseniya Alexandrova, Russia
Christian Peiris, Sri Lanka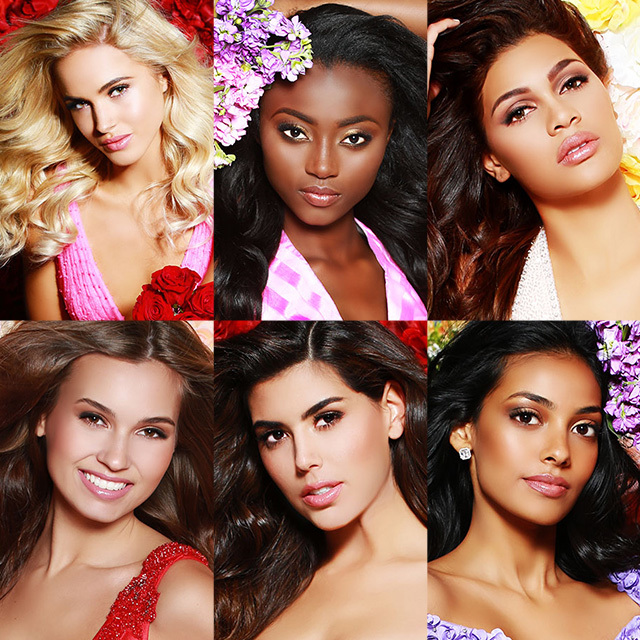 Top 10
Bunga Jelitha Ibrani, Indonesia
Dennise Franco, Mexico
Prissila Howard, Peru
Monalysa Alcantara, Brazil
Demi-Leigh Nel-Peters, South Africa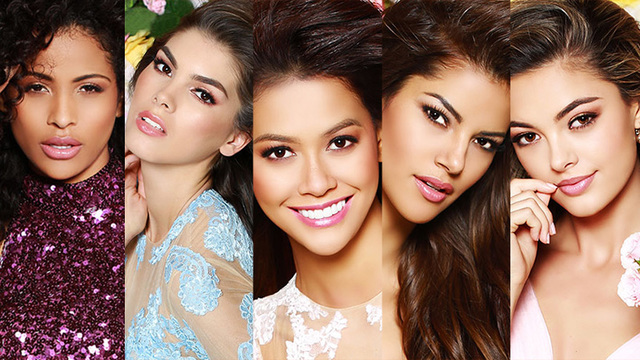 Top 5
Kara McCullough, USA
Laura Gonzalez, Colombia
Keysi Sayago, Venezuela
Rachel Peters, Philippines
Maria Poonlertlarp,Thailand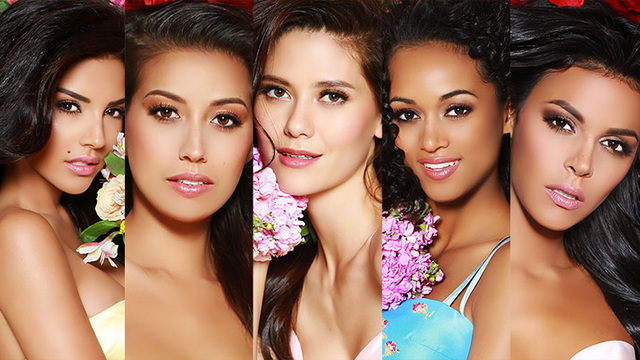 Possibilities: Great Britain, China, France
Wish List
Top 16
Ruth Quarshie, Ghana

Roxette Qiu, China

Sofia del Prado, Spain
Prissila Howard, Peru
Kseniya Alexandrova, Russia
Kara McCullough, USA
Christina Peiris, Sri Lanka
Dennise Franco, Mexico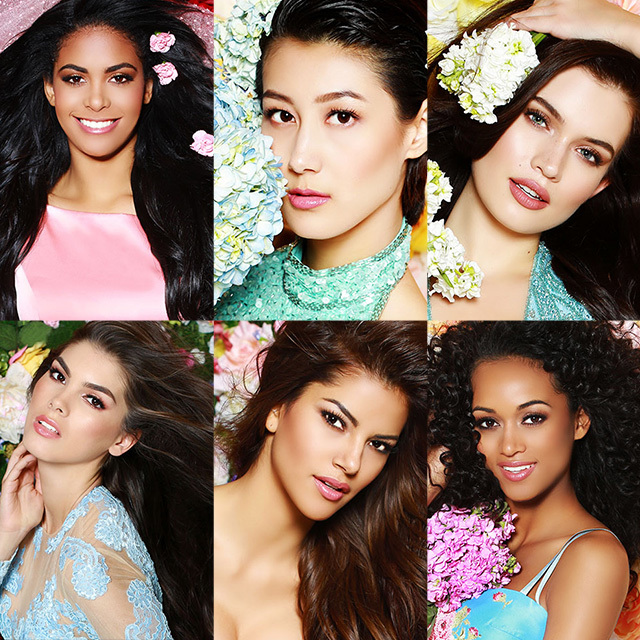 Top 10
Danna Hernandez, Puerto Rico
Anna Burdzy, Great Britain
Alicia Aylies, France
April Tobie, Honduras
Bunga Jelitha Ibrani, Indonesia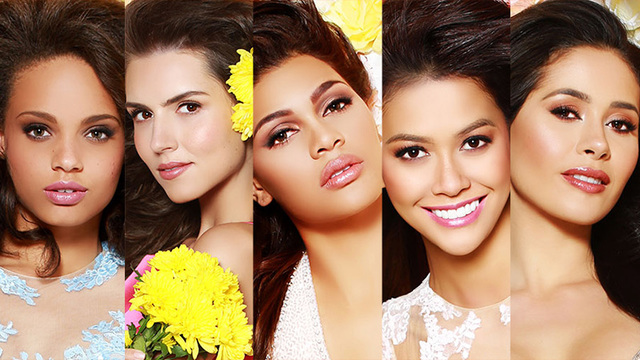 Top 5 
Demi-Leigh Nel-Peters, South Africa
Keysi Sayago, Venezuela
Maria Poonlertlarp, Thailand
Monalysa Alcantara, Brazil
Rachel Peters, Philippines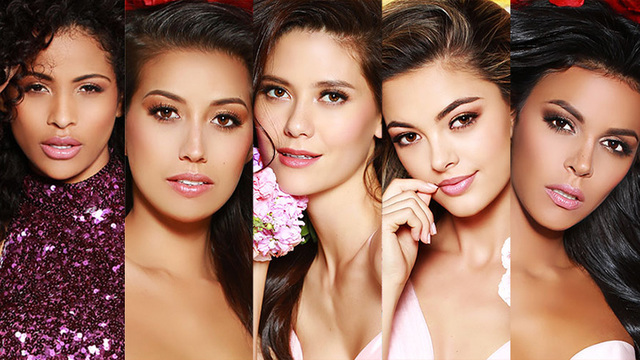 Angola, Lauriela Martins, 19, 5'10"
Her performance in the preliminary swimsuit and evening gown competitions should earn her a spot in the semifinals. She had amazing stage presence and looked very beautiful. Will Lauriela follow in the footsteps of Leila Lopes who won in 2011?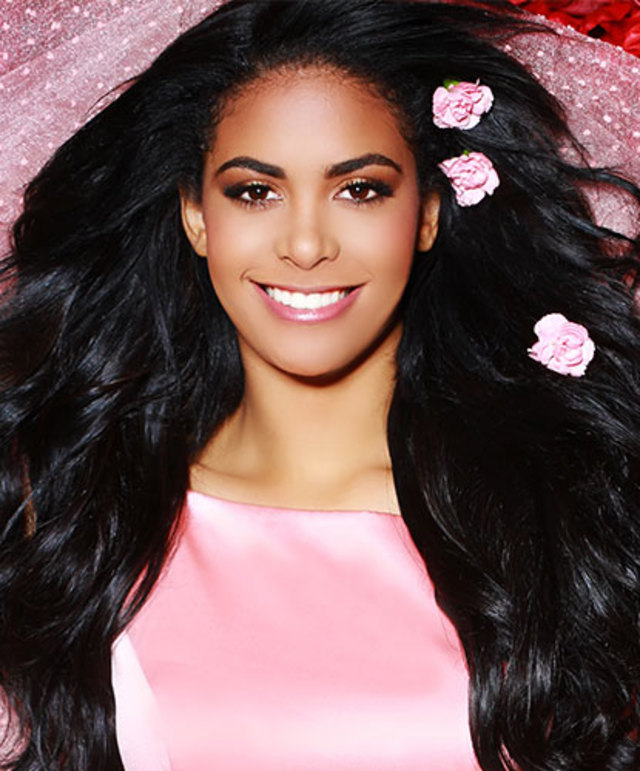 Germany, Sophia Koch, 20, 5'7"
Sophia has a very sweet and charming personality, and a gorgeous face to boot. My biggest reservation is her height and body. With so many of the preliminary judges having backgrounds in the modelling industry, it might be an uphill battle. The last time Germany placed was in 2002 when Natascha Borger made it to the top 10.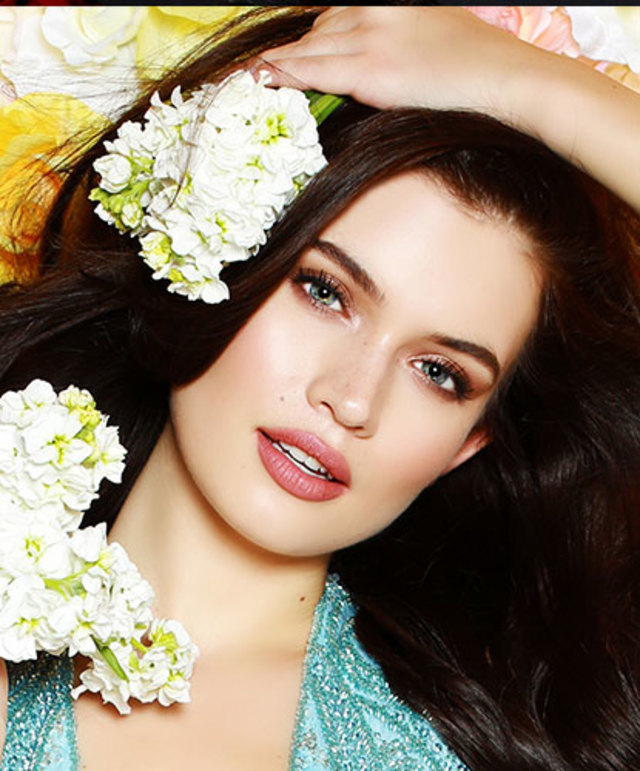 Spain, Sofia del Prado, 22, 5'11"
Sofia is very hard to ignore with her height and beauty, but it will all hinge on how her personality was during the preliminary interviews. If she did well during the closed door interviews, then there is no doubt that she will go far in the competition. In 2014, Spain was in the top 10 (Desiree Ferrer). In 2013, they almost won with Patricia Yurena Rodriguez, who emerged as 1st Runner-up.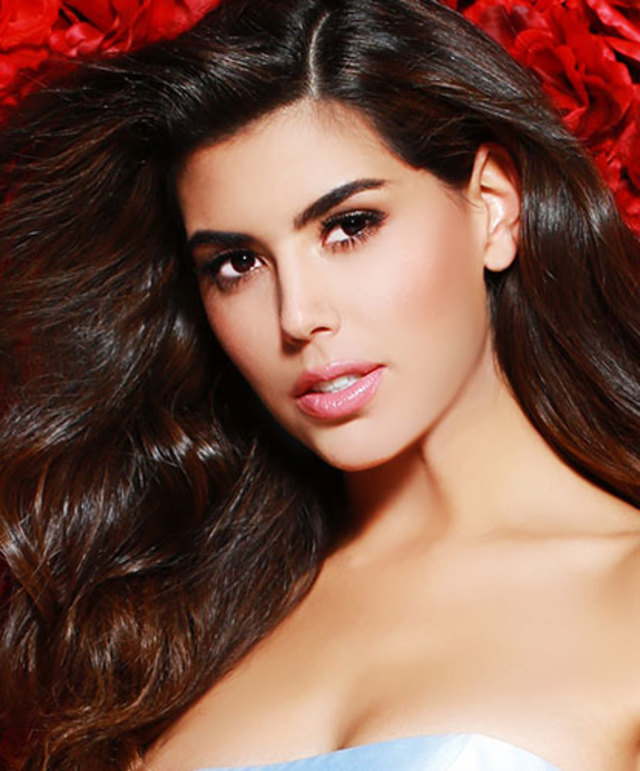 Australia, Olivia Rogers, 25, 5'9"
The Australian delegates usually do well because they have chill attitudes and come across as very relatable. My only problem with Olivia is she is not that memorable despite being very beautiful. Since 2008, Australia has only failed to place twice (2016 and 2013). Their last winner was Jennifer Hawkins in 2004.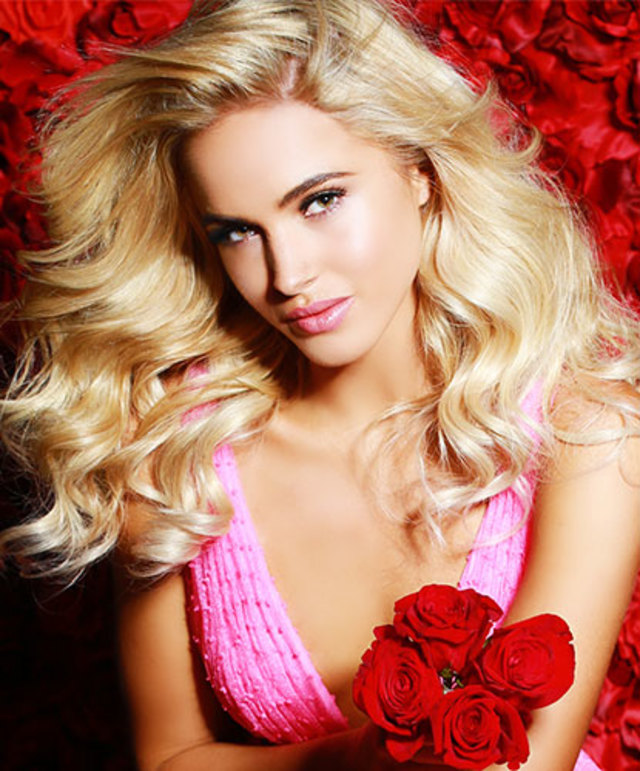 Russia, Kseniya Alexandrova, 22, 5'10"
Physically, Kseniya is stunning and deserves to advance in the competition. But she needs to have won the judges hearts during the interviews. Otherwise, physical beauty alone won't cut it. Russia's last placement was in 2012 with Elizaveta Golovanova making it to the top 10.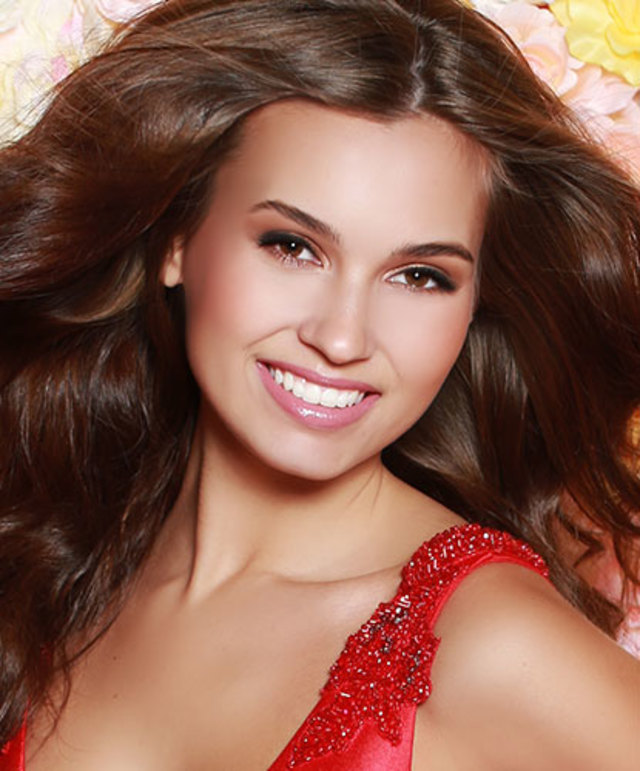 China, Roxette Qiu, 27, 5'9"
On the exterior, she looks and moves like a fierce supermodel, but Roxette has a great personality reminscent of Miss Universe China 2002, Zhuo Ling. She wore one of only a handful of evening gowns without any beadwork or crystals (which should earn extra points) – a move that made her stand out. China's most recent placements were Top 16 (2013 – Jin Ye) and 4th Runner-up (2011 – Luo Zilin).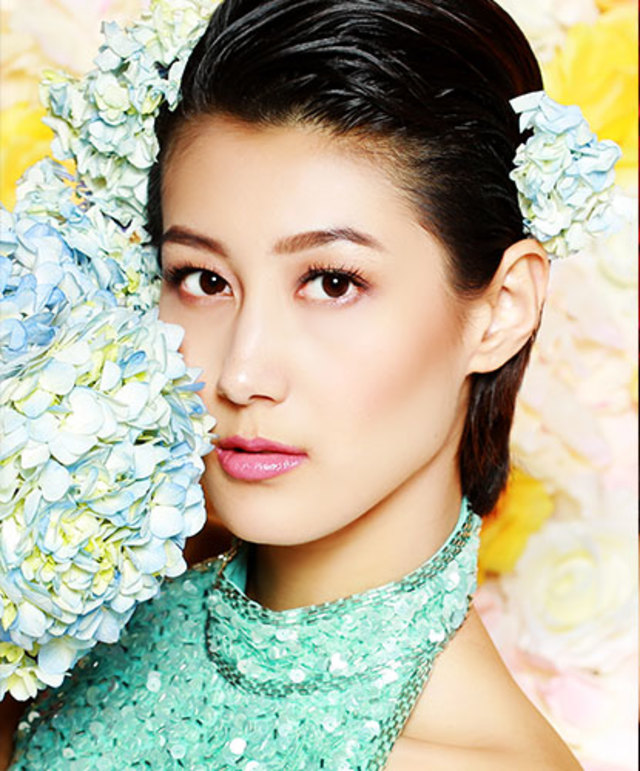 Ghana, Ruth Quarshie, 23, 5'9'
Ruth had one of the most memorable gowns. It looked like an African-inspired fabric and she carried it beautifully. She has a beautiful face and amazing stage presence. Their last placement was in 1999 with Akuba Cudjoe (Top 10), the same year Miriam Quiambao ended up as 1st Runner-up.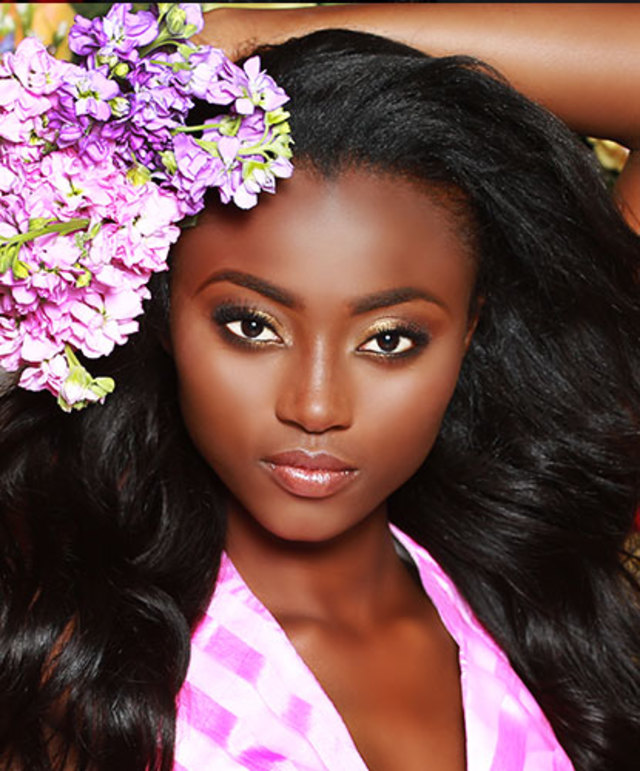 Sri Lanka, Christina Peiris, 23, 5'9"
Christina is beauty, brains, and heart. She is the strongest candidate that this country has sent and has the very big chance of making it to the semifinals. Their last placement was way back in 1955 when Maureen Hingert was 2nd Runner-up. Talk about being a good sport! Sri Lanka has continuously sent a delegate despite being unplaced for decades.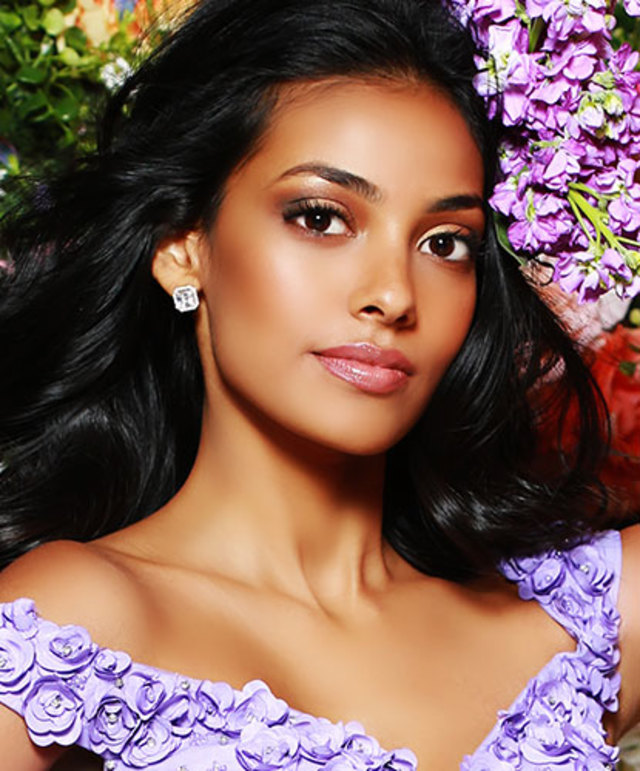 Great Britain, Anna Burdzy, 25, 5'9"
Anna looked fabulous in her evening gown and truly made a positive impact in her national costume. She has a very beautiful face but comes off as a little quiet compared to her competitors. This might be her stumbling block. The last time Great Britain placed was in 2013 with Amy Willerton (Top 10).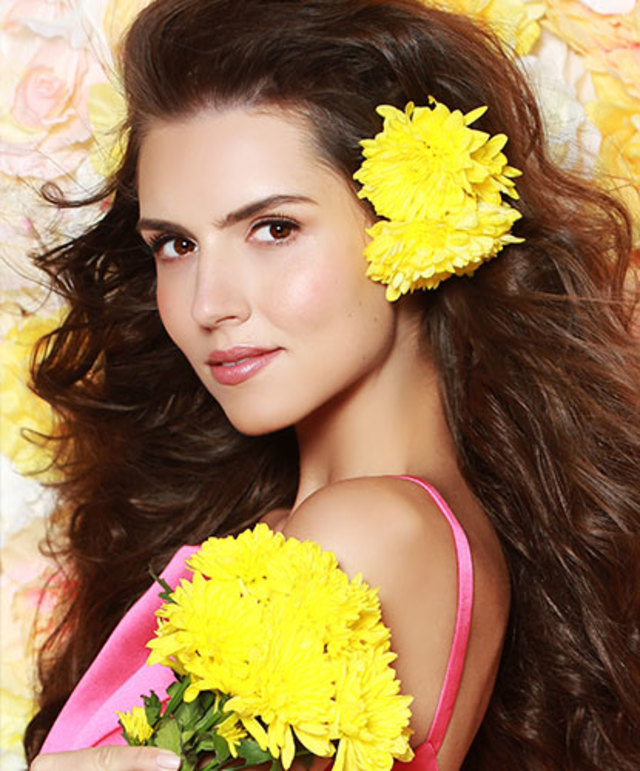 France, Alicia Aylies, 19, 5'10"
Looking to do the 2nd back to back victory in Miss Universe history is France. Alicia looks like an exotic, beautiful Barbie doll. She is very statuesque compared to the more petite reigning Miss Universe 2016, Iris Mittenaere. If she is relatable and arituclate, I expect to see her go very far in the competition.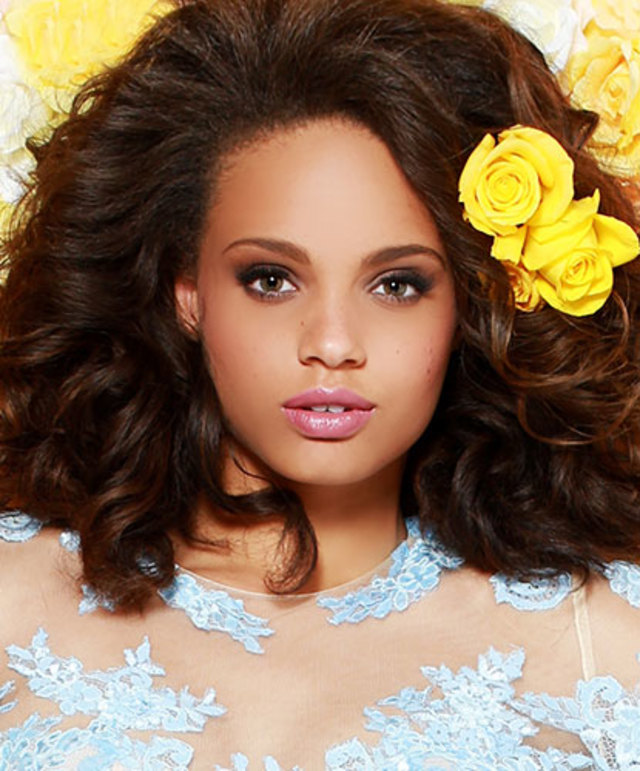 Colombia, Laura Gonzalez, 22, 5'11"
Laura is definitely looking to do better than Andrea Tovar, who placed 2nd Runner-up last year. Laura has a beautiful face but I am not feeling the oomph and x-factor from her. She may go unnoticed, unlike her competitors and predecessors who commanded the room.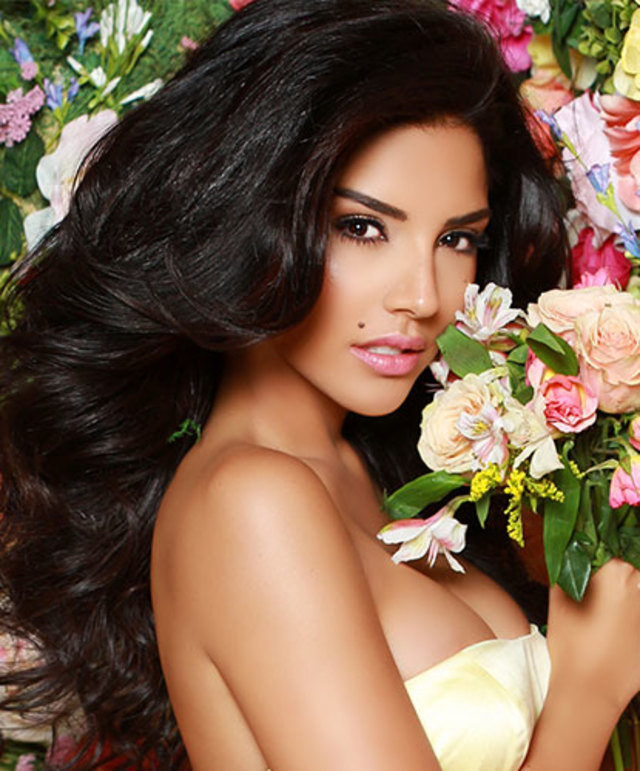 Mexico, Dennise Franco, 19, 5'10"
Dennise is a beautiful girl who is hoping to win the 3rd Miss Universe crown for Mexico. In fact, Lupita Jones (Miss Universe 1991) and Ximena Navarette (Miss Universe 2010) both won their titles in Las Vegas. However, based on Dennise's preliminary performance, I don't think she will be able to duplicate that feat. A semifinals spot isn't out of her reach, though.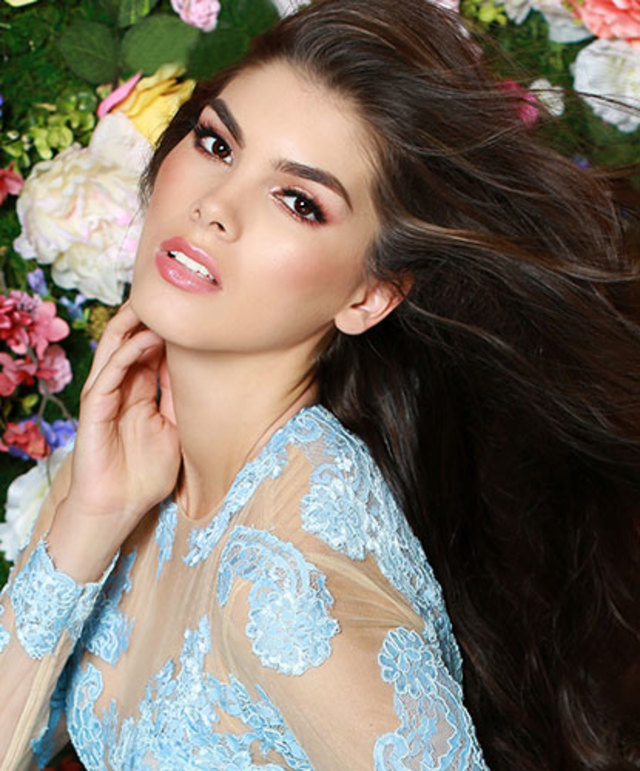 Peru, Prissila Howard, 26, 5'8"
Prissila came out strong during the preliminaries and many pageant watchers feel that she will make the cut. Las Vegas has been Peru's lucky charm as they have placed both in 1996 (Natali Sacco) and 2012 (Nicole Faveron). Last year, Valeria Piazza also made it to the Top 16. Although she has a gorgeous face, Prissila doesn't have the wow-factor to take it the crown based from what we've seen so far.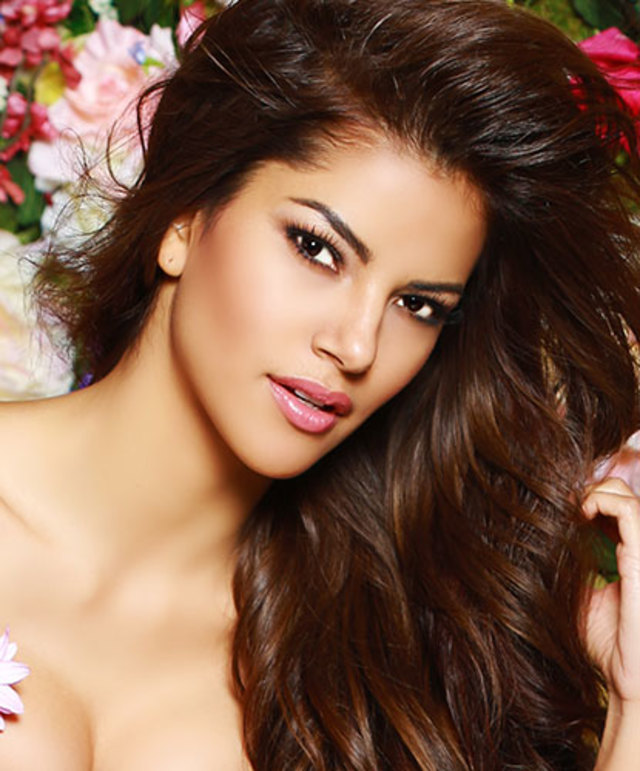 Puerto Rico, Danna Hernandez, 21, 5'7"
This pageant powerhouse country has missed the cut since 2014. Danna seems very petite and does not photograph well in my opinion. But seeing her up close and in person, Danna's face is exquisite and her personality very sophisticated. She is more along the likes of Dayanara Torres (1993) and Denise Quinones (Miss Universe 2001) with that sweet and charming aura. I wasn't a fan of her evening gown but a semifinals spot is not out of the question.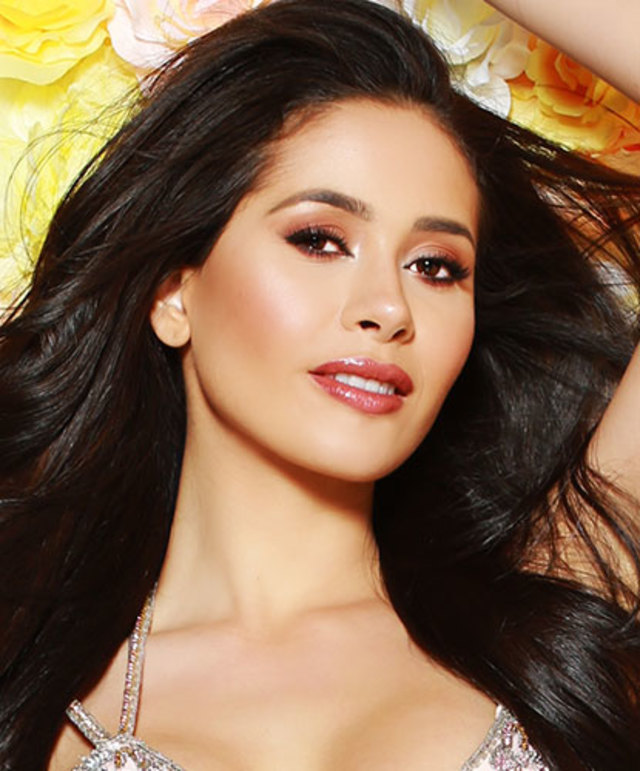 Honduras, April Tobie, 18, 6'0"
April Tobie is looking to break the no placement streak for her country. The last time they placed was in 1955 with Pastora Pagan Valenzuela. In fact, that is the one and only placement of Honduras in the history of the pageant. With April's 6'0" frame, killer body, and fantastic preliminary performance, that semifinals spot is within reach. I would love for Honduras to make it because it would give such joy to an entire nation.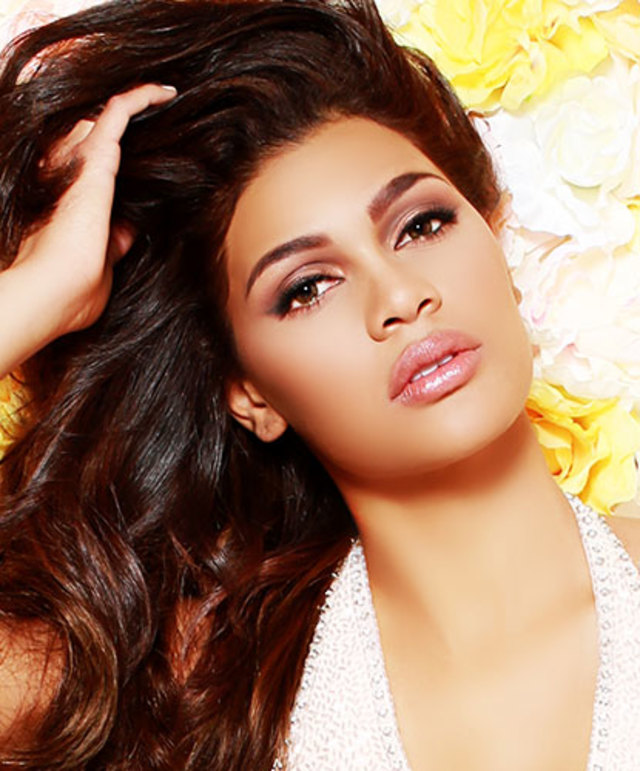 South Africa, Demi-Leigh Nel-Peters, 22, 5'7"
Prior to the pageant festivities, Demi-leigh was one of my top favorites for the crown, along with Rachel. In person, she has an undeniable star quality unmatched by the other candidates. She looks very regal and moves like an A-list celebrity with one of the prettiest faces in the pageant. However, she is very short. I don't believe she's 5'7" as listed in her profile. I realize that Pia Wurtzbach won against the much taller glamazons, so it would be very interesting to see how the night develops for this candidate. Demi-Leigh had a less than stellar preliminary performance. Her velvet, mossy green evening gown did not do this goddess justice and it made her look even shorter. Many compare her to Miss Universe South Africa 2012, Melinda Bam, who was a petite gorgeous woman, but ended up only in the Top 10.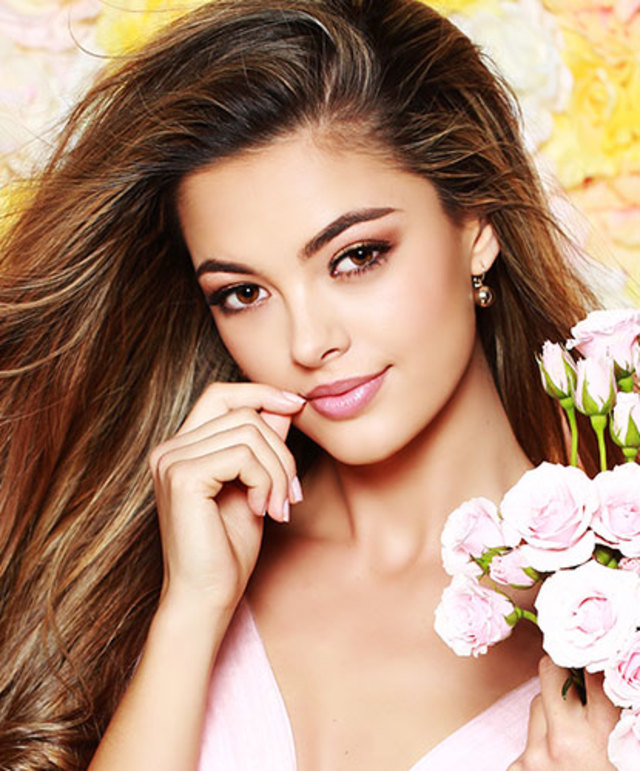 USA, Kara Mccullough, 26, 5'10"
The hometown girl is expected to continue USA's streak since 2011. In fact, they won in 2012 (Las Vegas) with Olivia Culpo who edged out Janine Tugonon for the crown. Kara is a tall, beautiful, and very intelligent young woman. I am sure that she won the judges over with her personality. However, her finals night will largely depend on her styling choices. Her yellow-gold sequined, one-shoulder evening gown did not look great. She looked like a dated Pageant Patty. As lovely as she is, Kara is not as engaging as the other delegates, though she lights up when onstage.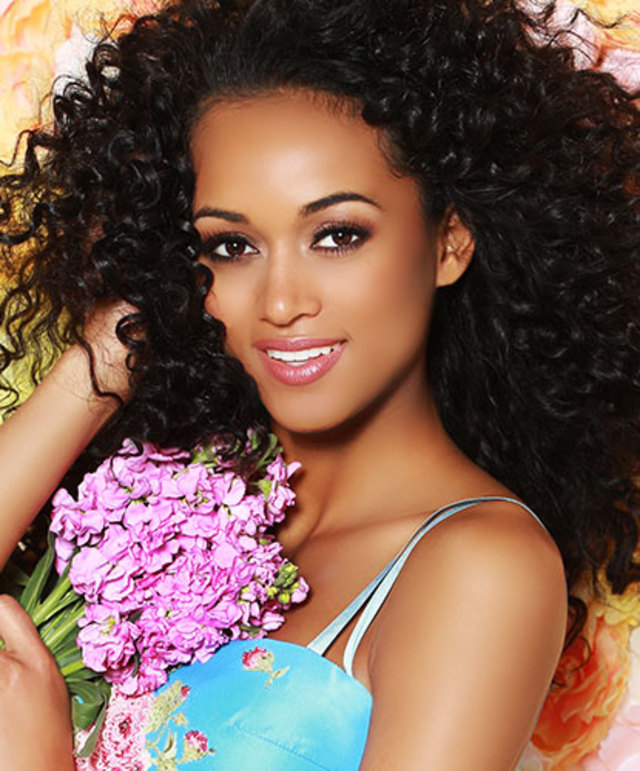 Indonesia, Bunga Jelitha Ibrani, 26, 5'11"
One look at Bunga and you know she's a supermodel. She looks amazing in photos and was very impressive in the evening gown preliminaries. My biggest concern with Bunga is her ability to communicate. She does not speak English very well and I am not sure how that would affect her placement. Among the Asians, Bunga is a close third to Rachel (Philippines) and Maria (Thailand). The difference is the other two are great conversationalists. She is a very charming woman and I would love to see her do very well. In fact, I would love to see the 3 Southeast Asian countries make it to the Top 5.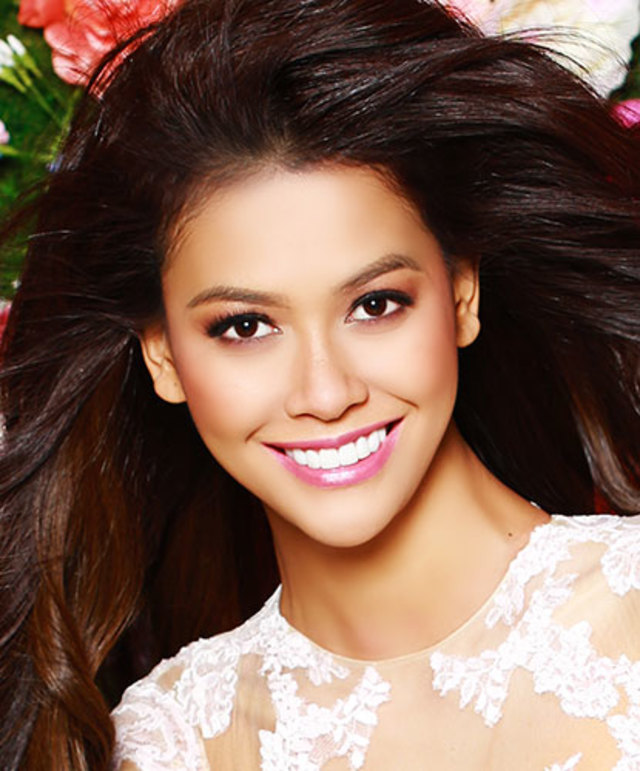 Brazil, Monalysa Alcantara, 18, 5'8"
Let me say that the pictures do not do justice to how stunning this young lady is in person. She has that goddess look down but acts like the sweet girl-next-door type. As long as she's in the room, I always find myself gravitating towards her. Her choice of evening gown may be the love it or hate it type, but I absolutely loved it. She is a much softer version of last year's Miss Universe Brazil, Raissa Santana. I really hope that she makes it to the Top 5.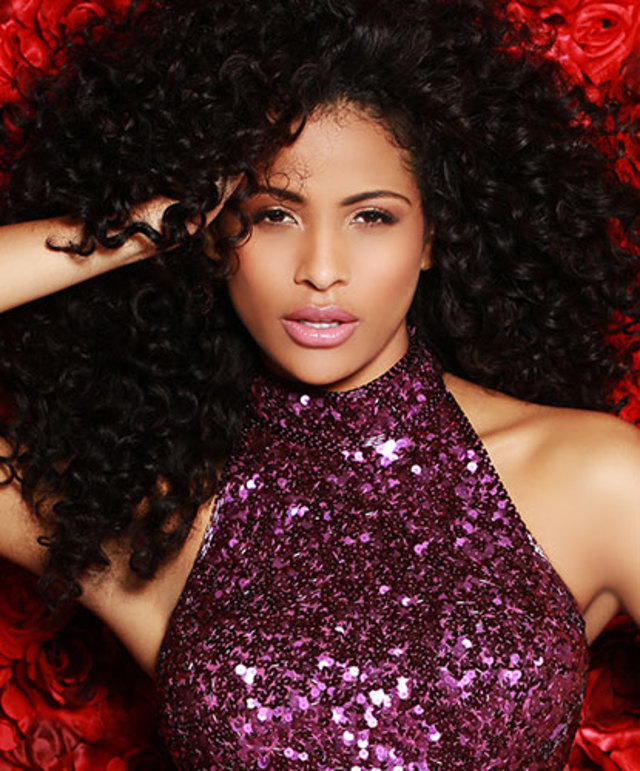 Venezuela, Keysi Sayago, 24, 5'9"
Prior to their start of the pageant, I was on the fence with Keysi, but seeing her in person completely changed that. She is definitely one of the top contenders for the crown. She is beautiful, sexy, and, most importantly, charming. Apparently, that was the missing element in Mariam's shocking exclusion last year. I guess that's the one lesson everyone took from 2016. Keysi moves and walks like a true MIss Universe – full of life and joy on stage. Her ponytail-whipping during the swimsuit competition was perfection. The silver, bustier evening gown wasn't the best choice for her, though. It looked ill-fitting reminiscent of an older Sherri Hill design. Knowing Venezuela, she will definitely be changing gowns for the finals. Their country won during the 1996 Las Vegas edition of the pageant with the controversial Alicia Machado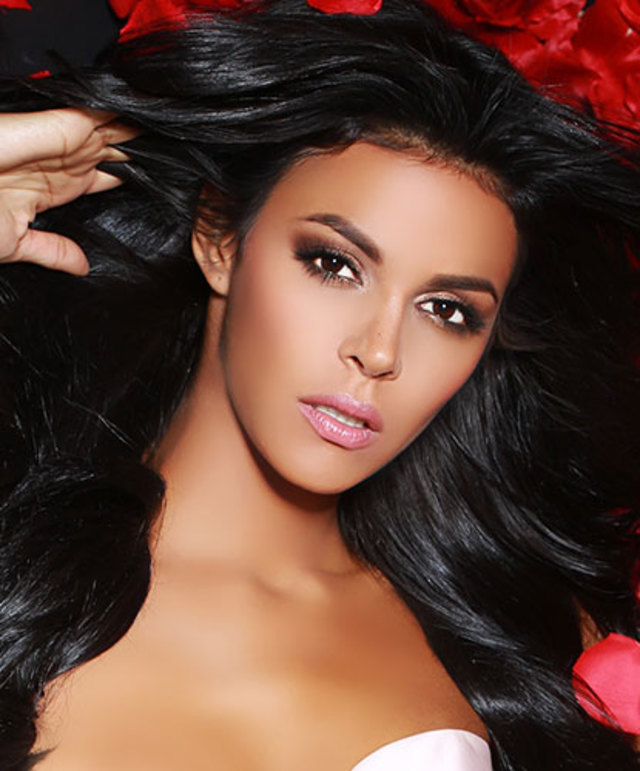 Thailand, Maria Poonlertlarp, 25, 6'0"
This country is very hungry for their 3rd Miss Universe title. They have done very well in the past 2 years with Chalita Suansane (2016, Top 6) and Aniporn Chalermburanawong (2015, Top 10). So Thailand chose their half-Thai, half-Swedish beauty, who stands at 6' tall and speaks English fluently, very well. The Thai fans are expecting Maria to take it all. They have come in full force during the national costume show and the preliminary competition. Maria looked very regal in her showstopping gold evening gown. But I felt that she was somewhat awkward in her swimsuit and a bit tentative about while on stage. But I expect that she will go far in the competition.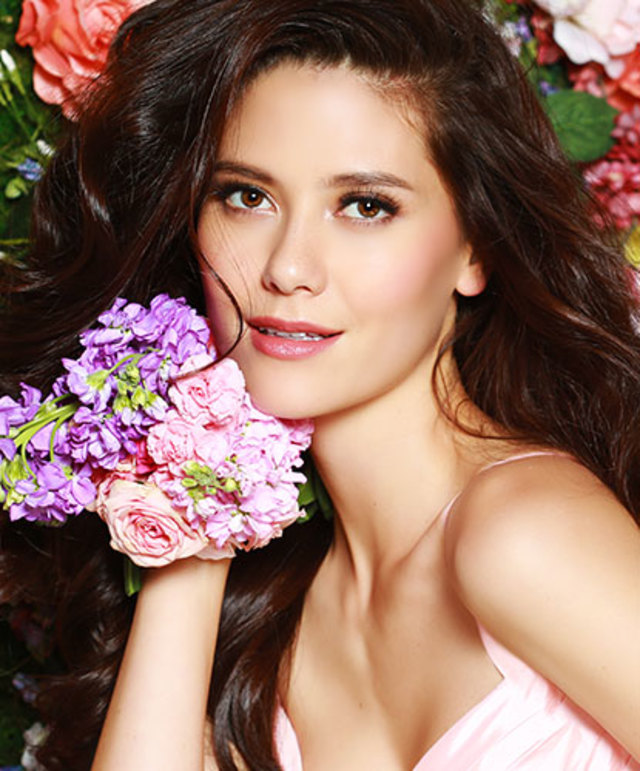 Philippines, Rachel Peters, 26, 5'8"
Rachel would be the Philippines' lucky number 8 if she can continue our streak (The Philippines has been placing in Miss Universe since 2010). This year, Filipino fans need not worry about the Q&A because Rachel is a very good speaker. I believe that she has the best body of any Miss Universe Philippines representative to ever set foot on the Miss Universe stage, complete with a very relaxed, surfer girl persona. I feel this works to her advantage particularly when it comes to the American judges. She is a bronze goddess ready to replicate Pia's achievement in 2015. However, this chill attitude can sometimes be misconstrued for a lack of drive. That's why, on pageant night, she has to push a bit more to convince the judges she is hungry for it. By nature, Rachel is serious rather than playful. I'm hoping her flirty, fun side is on display come pageant night rather than the cerebral side (except maybe in Q&A). I have no doubt she will be beaming with her million dollar smile when she hears all the Filipino fans cheering their hearts out. The Philippines is ready for its 4th Miss Universe crown and Rachel is the girl to deliver it.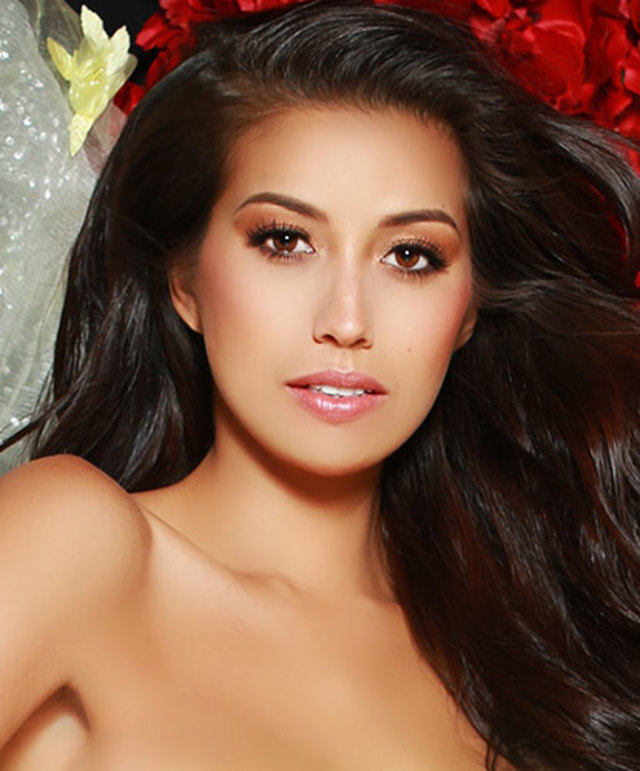 There are 92 beautiful and amazing charming women from all over the world, with a very diverse group of preliminary and telecast judges making that decision on November 26. It is safe to say that the Miss Universe Finals will be very unpredictable.
—
This article originally appeared in Rappler.
All photos courtesy of Rappler unless otherwise indicated.