"I see London, I see France, I see someone's underpants."
Several years ago, this trend of what is essentially a sequined body suit with a full skirt wrap on the hip was making the rounds. As the woman sashays, you get a glimpse of her bejeweled panties – and we hope nothing more revealing than that. I wasn't expecting this from these talented designers and especially not for a pageant like Miss World Philippines. I think this trend is better left to the Miss Q&A contestants.
#7 Jane Darren Genobisa wore a one shoulder assymetric, multicolored, sequined body suit with a yellow overskirtby Lui Gascon.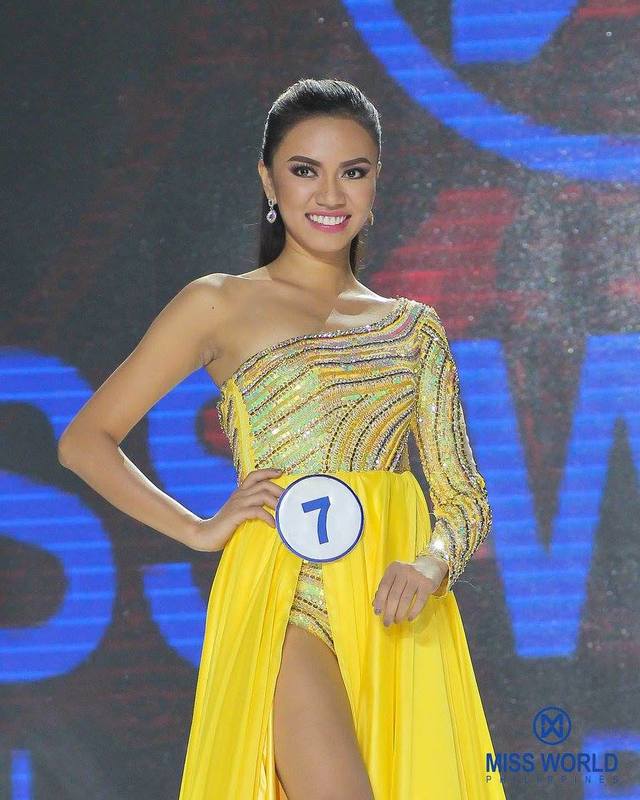 #19 Joanna Rabe wore a Rau Ablaza Uson gown. In essence, it was really a bustier bodysuit with gold fringe on one side and gathered chiffon on the other side embellished with sequins and crystals. The skirt is attached at the waist but completely opens up to reveal a gold sequined panty (bottom portion of the bodysuit). Joanna is a pretty girl but this wasn't a pretty sight. There were too many elements and too many things going on.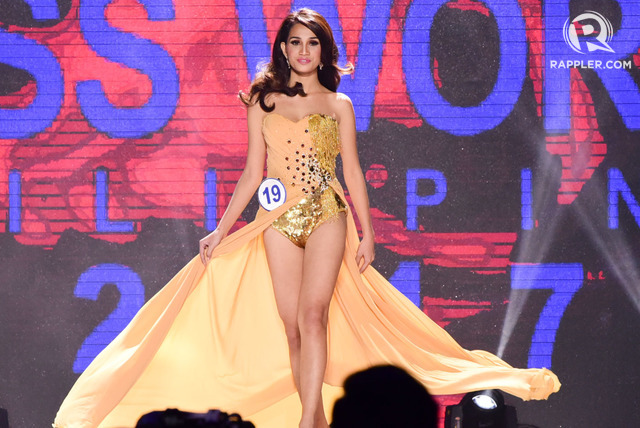 Unnecessary Drama
These gowns showed some promise, but as any winning beauty queen will tell you, gown choice is crucial. A little editing here and there can make or break a gown. To borrow a tip from Coco Chanel, before you leave the house (or go down that runway) remove one item from your ensemble. Maybe a last minute addition in order to pump up the look for the stage was taken a bit too far?
#26 Janela Cuaton was a major fan favorite with international pageant experience under her belt. But she missed gaining a place in the coveted winners' circle. It couldn't have helped that her mint green gown with a fully beaded bodice and fishtail skirt by Rian Fernandez did not do her gorgeous figure justice. It also looked a bit too big on Janela and didn't cinch her waist in properly. The design had a lot of promise, but the highly embellished bodice made an awkward transition into the rest of the gown. Janela looked best in her MWP official photo wearing a black satin, serpentina gown with a deep V-neckline. Sultry and sexy suits her very well as against this supposedly sweet and demure confection. Nonetheless, I can still see Janela improving on her Q&A and competing in future pageants, eventually nabbing a crown.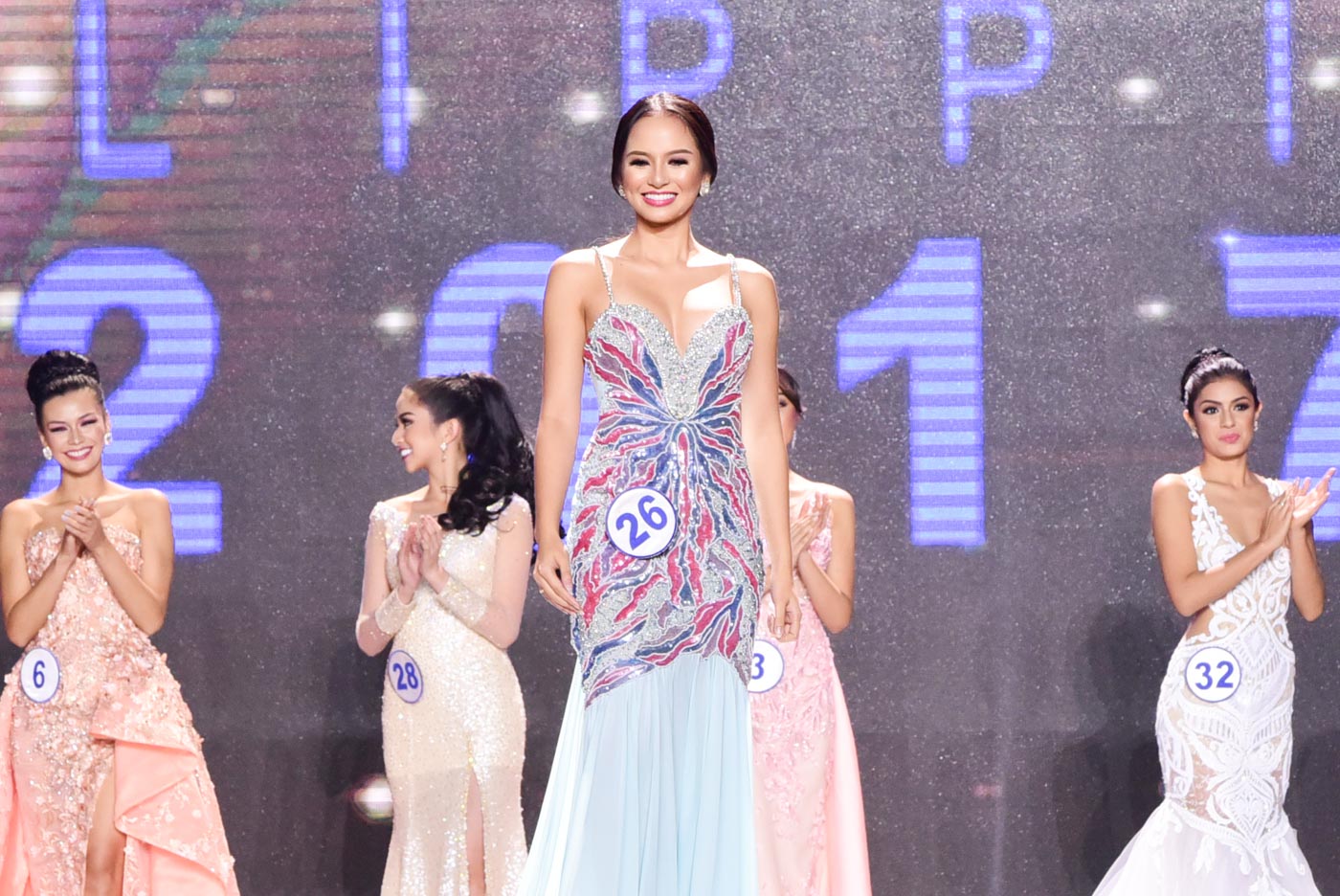 #2 Veronica Villones wore this aqua nude illusion gown with hints of pink and aqua appliques, embroidery, and crystals by Pablo Mendrez. It was already a beautiful gown by itself but unfortunately, there was the huge, multi-layer ruffle train that made it seem like Veronica was dragging 20 yards of fabric behind. Also, is it just me or does this gown seem to be inspired by the Oscar dela Renta Bride Barbie?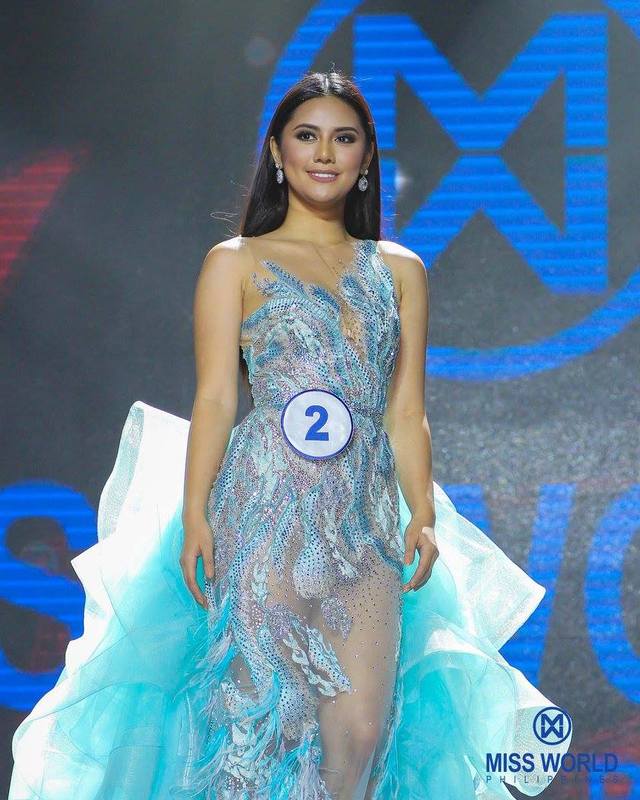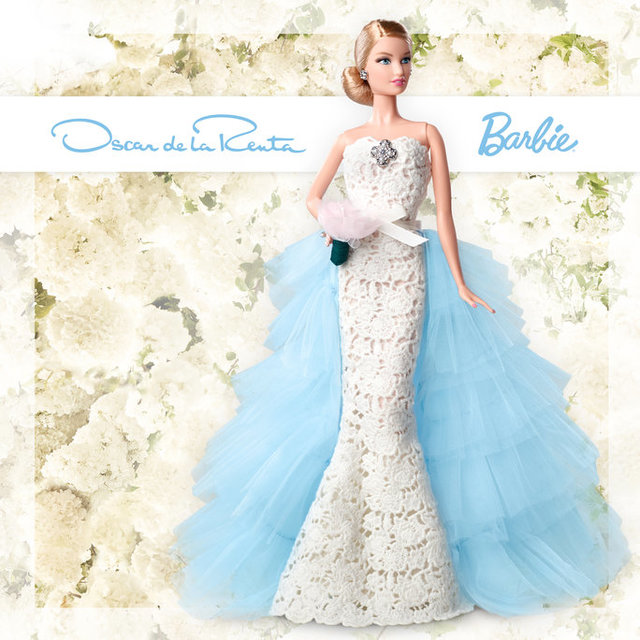 #25 Karren Dela wore this gown with multiple shades of blue by Michael Leyva. From the waist up, the nude backing with striking blue embroidery, beadwork and, crystals looked good. It has too much going on. From the waist down, the royal blue fully sequined skirt with the appliques and embroidery on the bodice also looked good. The pale blue shimmer cape was also a dramatic look. But all together, it just did not work. It was one element too many. Otherwise, it would have been a exquisite gown.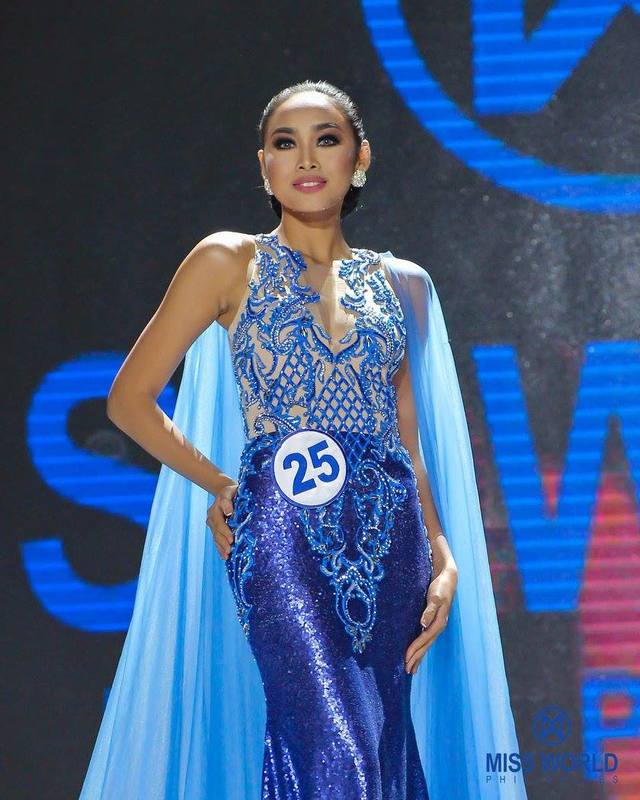 #31 Jeanyfer Ozbot's long sleeved, nude illsuion gown by Alfie Desamparado was just a bit too nude for this pageant. I am not a fan of the "Beyonce or Kim Kardashian at the MET Gala" look. Pageant candidates are neither Queen B or K. The sparse sprays of pale ostrich feathers on various parts of the body wasn't flattering on the beautiful Jeanyfer. I felt it actually needed more embellishment to make it classy more than trashy. It was the beginning of something wonderful but fell short of the vision that was intended.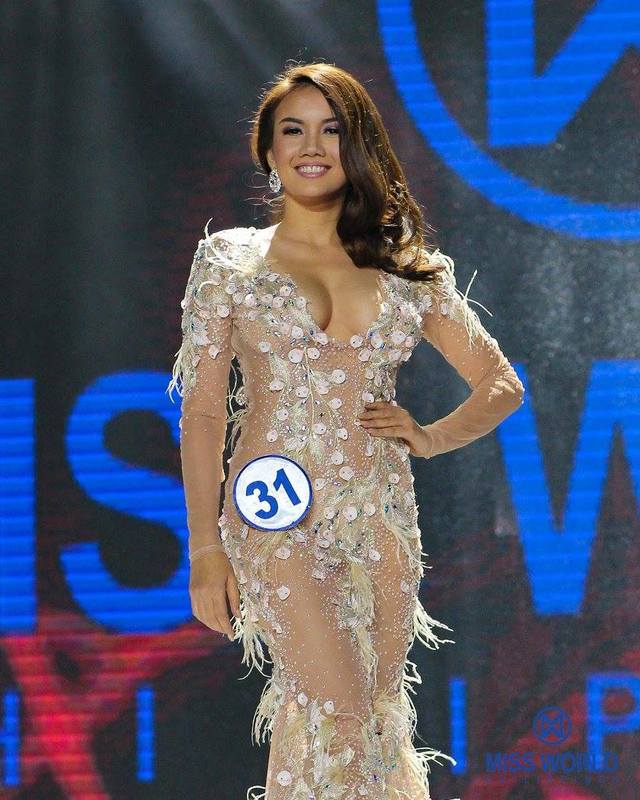 Were there any other gowns during the pageant that could have been better? Many, but always remember that there are clothes for various ocassions. Pageant night is about being elegant and classic. Leave the too much shimmer, glitter, and other accents for other events.
—
This article originally appeared in Rappler.
All photos courtesy of Rappler/Miss World Philippines unless otherwise indicated.