MANILA, Philippines – Pageant season kicks into high gear during the last quarter of the year. The fitting finale are the major titles that beauty contestants dream of.
Last November 12, 2018, the Binibining Pilipinas Charities, Inc. hosted the send-off party for Miss Universe Philippines 2018 Catriona Gray and Bb. Pilipinas Supranational 2018 Jehza Huelar.
Present at this exclusive event at Novotel Manila Araneta Center were family and friends of the candidates, members of the media, and sponsors. In attendance included Michele Gumabao, Miss Globe Top 15 Finalist, Karen Gallman, Bb. Pilipinas Intercontinental and Samantha Mae Bernardo, Bb. Pilipinas 2018 2nd Runner-up.
All the Binibinis were visibly joyful to have BPCI Chairperson Mrs. Stella Marquez Araneta wishing them well before they left.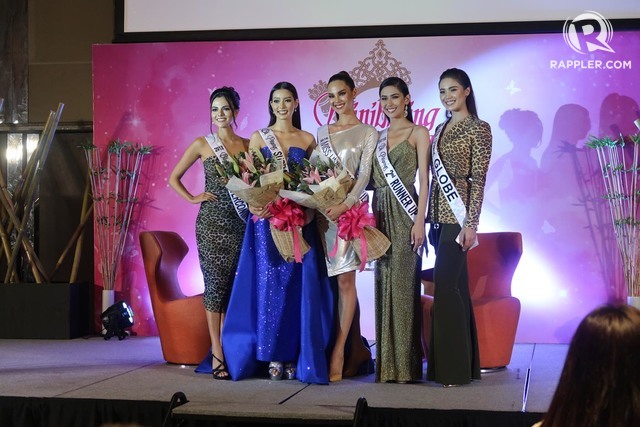 All photos by Voltaire Tayag.
The expectations from Philippine representatives are enormous. It is a very daunting task and is not for the weak – beauty alone won't cut it. Catriona and Jehza are steely determination in the form of physically stunning women with charming personalities. Both are pageant veterans who both experienced the ups and downs of competition. Today, they stand strong and proud representing the country in the Miss Universe pageant in Bangkok, Thailand and at Miss Supranational in Krynica-Zdroj, Poland, respectively.
Catriona Gray, 24, the stunner from Albay province, is undoubtedly the frontrunner of many pageant fans in the upcoming Miss Universe pageant. When she came into the Bb. Pilipinas 2018 screening, many predicted there was no competition and she would win the pageant hands down. But Catriona didn't rely on her previous experience. She worked just as hard or even harder than the rest.
Given her record, she had the biggest pressure to win nothing less than Bb. Pilipinas Universe. It was an all or nothing situation. Her stellar performance showed everyone exactly why she was the rightful winner.(READ: From Miss World Philippines 2016 to Miss Universe Philippines 2018: The journey of Catriona Gray)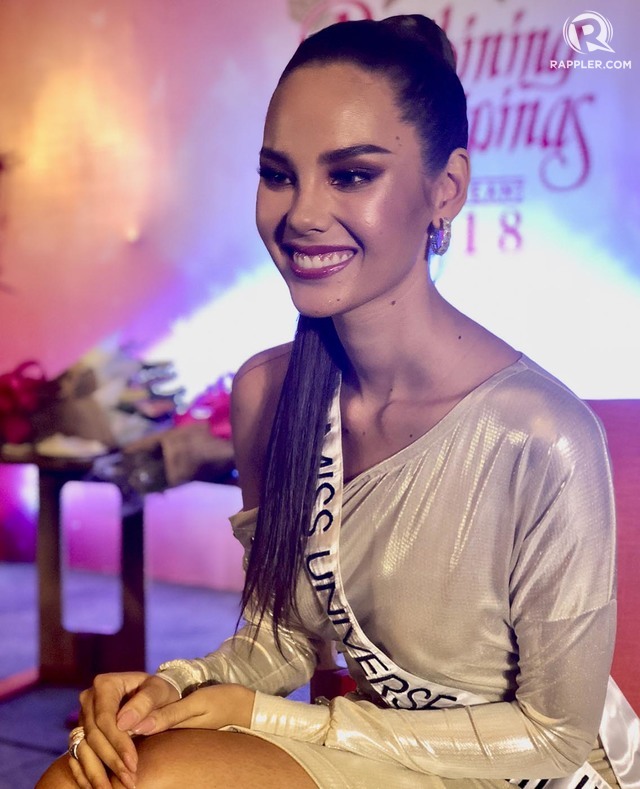 Going into the Miss Universe pageant on December 17 (Manila time), an entire nation holds it breath to see if we will win our 4th Miss Universe crown. The last time we won in a very dramatic announcement heard all over the world was in 2015 when Pia Wurtzbach brought the Miss Universe crown back to the Philippines after 42 years.
But it's not all about beauty and pageantry for Catriona. She has been actively working on her advocacy of HIV/AIDS awareness through the Love Yourself and Young Focus organizations. Catriona Gray said: "The saddest thing is people aren't getting tested, and there's a treatment out there and there is a community that's supportive out there, but alot of people choose not to because of fear. So if I can shed any light to show either how easy it is to get tested, or to show that there is nothing wrong with living your life with HIV – it's possible – it should not be looked down upon as a judge of character, then I'll do it." READ: Catriona Gray, JC Santos share journey as HIV/AIDS awareness spokespersons)
Proving that 3rd time's a charm is Jehza Huelar. It took her 3 attempts to win the chance to represent the country internationally. Jehza has a sweet and demure demeanor but comes alive on stage. Jehza is no stranger to challenges in life.
At 20 years old, she lost both her parents. She said: "It was the moment I needed to be strong no matter what life throws at me, and I became and independent woman."
She will participate in the special 10th Anniversary edition of the Miss Supranational pageant. Those present during the send-off noticed that Jehza and Miss Supranational 2013 Mutya Datul were wearing the same shade of royal blue and hoped that this was a sign for her win.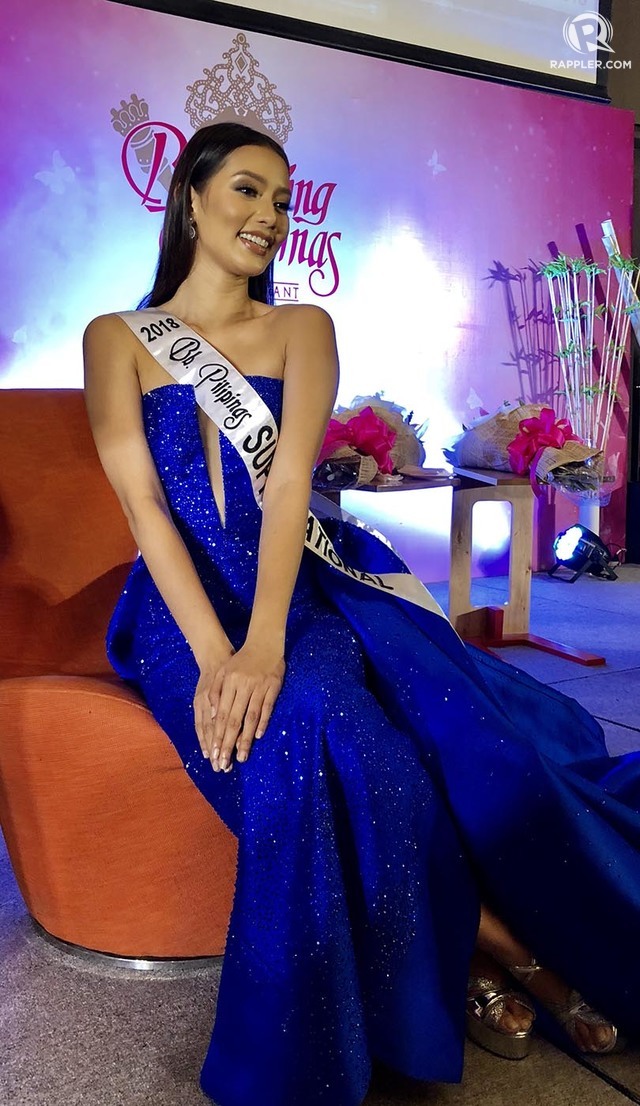 All the Binibining Pilipinas winners put in their hard work, endure a lot of social media pressures, sacrifice time away from their families and friends, maintain a strict diet for months all for the love of showing the best of a Filipina and making an entire nation proud.
Regardless of the outcome of their pageants and the sometimes unhealthy expectations placed upon them, Filipino pageant fans should be equally supportive and loving towards the queens. Those who have never been a beauty queen don't know what these women go through and subject themselves to – being judged in a matter of seconds by judges who barely know who they are and an unforgiving social media world. It takes courage and a deep sense of sense to go through this ordeal and the least adoring fans can give is their unconditional support especially after the pageant.
No matter what happens, these upcoming pageants will be memorable ones that Filipinos will talk about for years to come. – Rappler.com