Catriona Gray is not the only beauty queen who has earned the right to compete in both Miss World and Miss Universe
Newly crowned Miss Universe Philippines 2018, Catriona Gray, has achieved the nearly unimaginable task of being Miss World Philippines and Miss Universe Philippines. All the stars aligned for this Filipino-Australian beauty. She did it in the most convincing way, showing everyone that if you act on a dream, you can achieve it.
Prior to 1992, the Filipina representative for Miss World was chosen in the Mutya ng Pilipinas pageant. But it was uncommon for a former Mutya ng Pilipinas World to "level up" and compete in Binibining Pilipinas. It was sort of an unwritten rule – the possibility of having one woman compete in both pageants was very slim.
Between 1992-2010, it was impossible for a candidate to even consider it because Bb Pilipinas became the franchise holder for the Miss World pageant. It is common practice in the Bb Pilipinas pageant that a former titleholder can no longer compete in future editions after her reign. I refer to it as "common practice" because I am unaware if this is something specified in their contracts or is merely an unwritten policy.
Since 2010, the Miss World Philippines franchise has transferred ownership twice. This means that for as long a a candidate meets all the the basic requirements, then they are as eligible as those in Bb. Pilipinas, even if they are former Miss World Philippines titleholders.
Gray was 3rd runner-up in Miss World 2016. She is now 24-years old, which is still well below the Miss Universe age ceiling of 27-years old. So, technically she is eligible to join Bb. Plipinas.
Even though this is a first in our country, it is something that is more common in other countries. The advantage of having prior experience in the international pageant is that the candidate is very polished and knows how to handle the pressures.
Since there are many women who went from being a Miss World candidate to a Miss Universe contestant, let's take a brief look at some of the most successful candidates.
1. Michelle McLean, Miss Universe 1992 from Namibia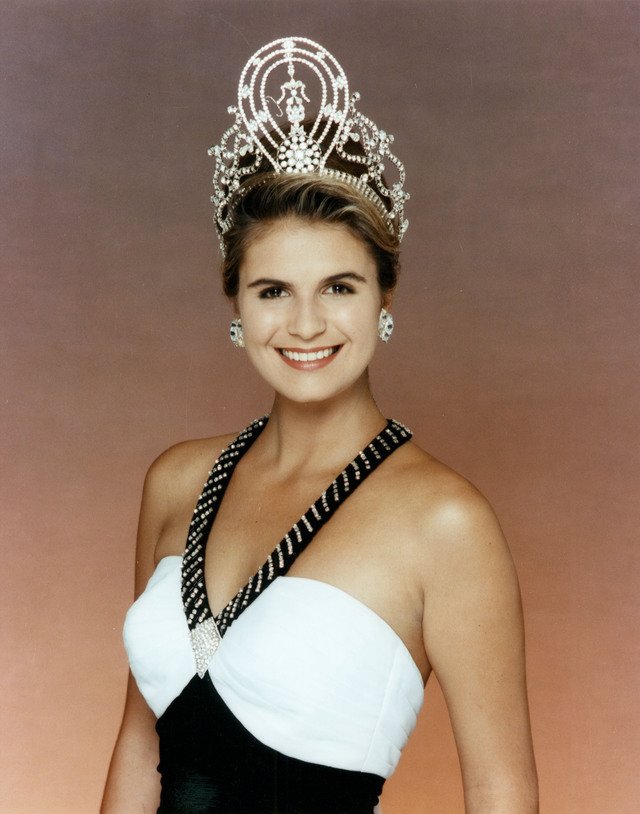 Michelle McLean participated in the 1991 Miss World pageant in Sun City, South Africa. She landed in the Top 5 and lost to Venezuela's Ninibeth Leal. McLean then went on to compete in Miss Universe 1992 and won. In a twist of pageant destiny, McLean beat out heavily favored Miss Venezuela, Carolina Izak. It's very interesting to note that the Venezuelan who beat her in Miss World was only a runner-up to the Venezuelan who she beat in Miss Universe.
2. Mpule Kwelagobe, Miss Universe 1999 from Botswana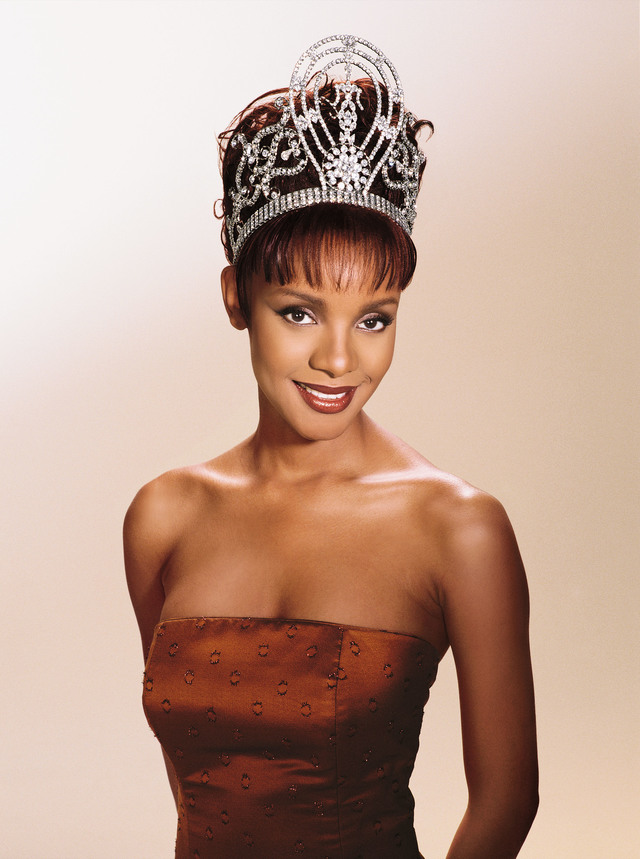 To many Filipinos, she was the one who beat our very own Miriam Quiambao, Miss Universe 1999 1st Runner-up.
Mpule Kwelagobe first competed in Miss World 1997 but did not place. She then joined the first-ever Miss Universe Botswana and snatched the crown all the way to Miss Universe. Talk about beginner's luck.
Interesting trivia: MIriam Quiambao originally won the Bb. Pilipinas World 1999 title. But she ended up being elevated to Bb. Pilipinas Universe 1999 when Janelle Bautista was dethroned.
3. Angela Visser, Miss Universe 1989 from Holland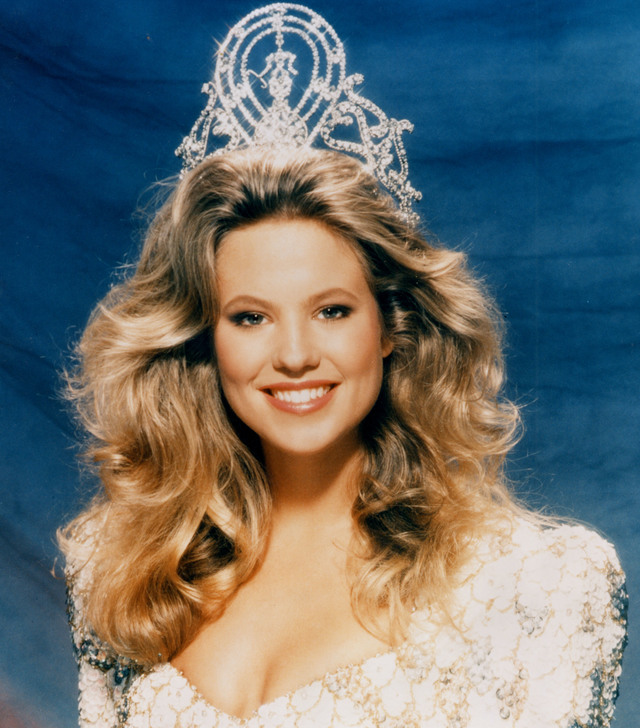 Angela Visser of Holland first competed in Miss World 1988 but did not place. Several months later, she was sent to Miss Universe 1989 held in Cancun, Mexcio where she won the pageant.
4. Rosemarie Frankland, Miss World 1961 from United Kingdom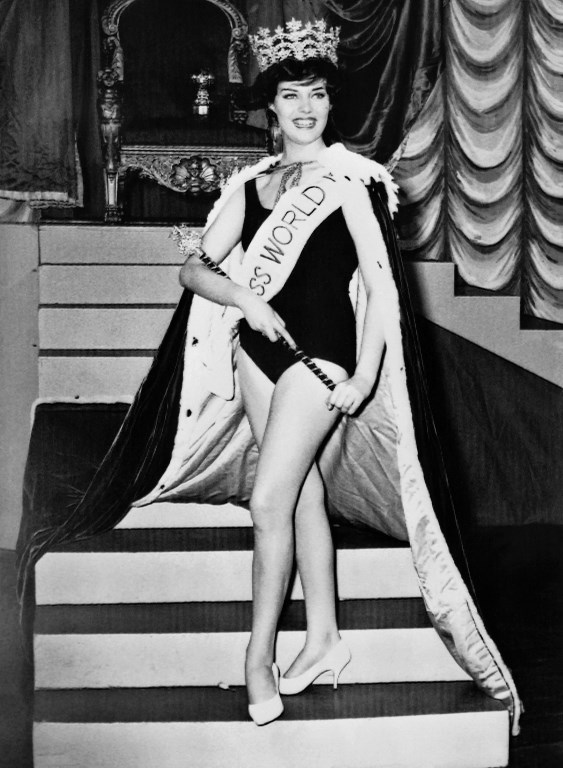 Rosemarie Frankland represented Wales in Miss Universe 1961 and landed as 1st runner-up. Later on that year, she went on to compete as Miss United Kingdom and won Miss World. Truly an amazing feat.
5. Gina Swainson, Miss World 1979 from Bermuda
This beautiful woman brought honor to her island nation of Bermuda twice. She is another woman who almost won Miss Universe and Miss World. She first competed in MIss Universe, emerging as 1st Runner-up to Venezuela's, Maritza Sayalero.
Destiny awaited her in London where she was crowned Miss World 1979.
6. Helen Morgan, Miss World 1974 (dethroned) from the United Kingdom
Miss Wales/United Kingdom, Helen Morgan, first joined Miss Universe 1974, which was held in Manila. Older Filipino pageant experts will remember her as 1st Runner-up to Spain's Amparo Muñoz.
Months later, she competed in Miss World and won. However, she was forced to resign from her position because it was revealed that she was an unwed mother who has a son.
The year 1974 was a crazy pageant year because Miss Universe, Amparo Muñoz also resigned from her position, though Helen was also ineligible to take over the title if it had been offered to her.
7. Agbani Darego, Miss World 2001 from Nigeria.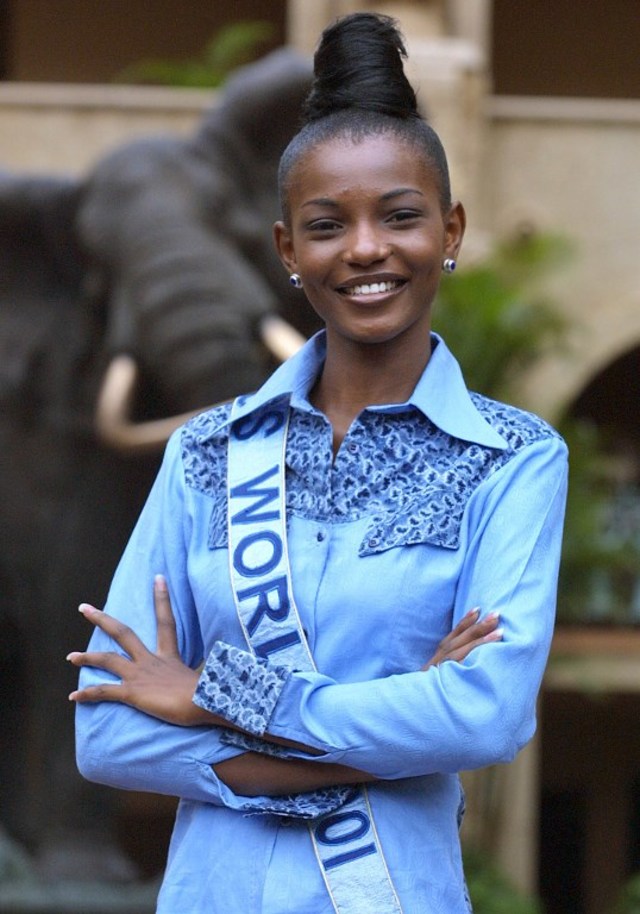 Agbani Darego is the first Nigerian to land in the Miss Universe Top 10 semifinals. She was very beautiful but lacked the polish that her competitors had in the runway and styling. Several months later, she competed in Miss World and became the first native African to win the <iss World title.
8. These three 1st runner-ups in Miss Universe (in their respective years) were all previous Miss World semifinalists. These candidates were obviously very strong as they had managed to placed fairly high in both of the competitions.
Ada Aimee dela Cruz, Dominican Republic Miss Universe 2009, 1st Runner-up
Miss World 2007, Top 16 and Miss World Beach Beauty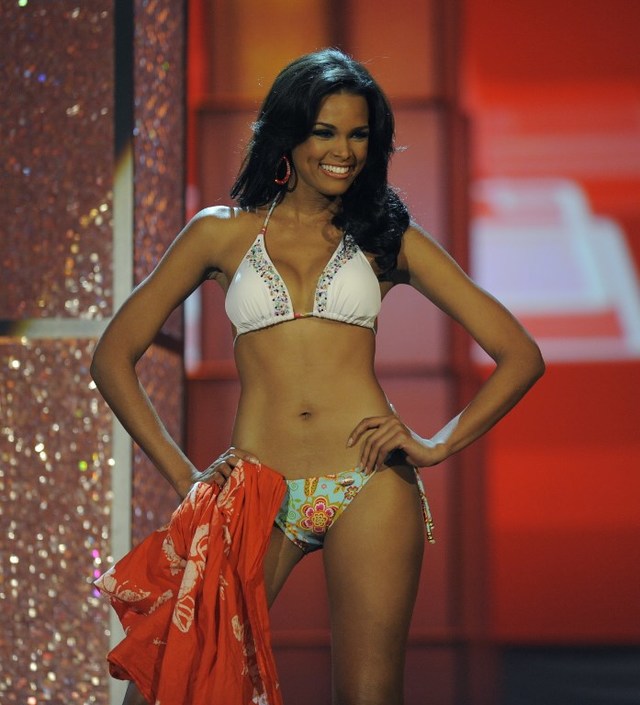 Yendi Phillips, Jamaica, Miss Universe 2010 1st Runner-up
Miss World 2007, Top 16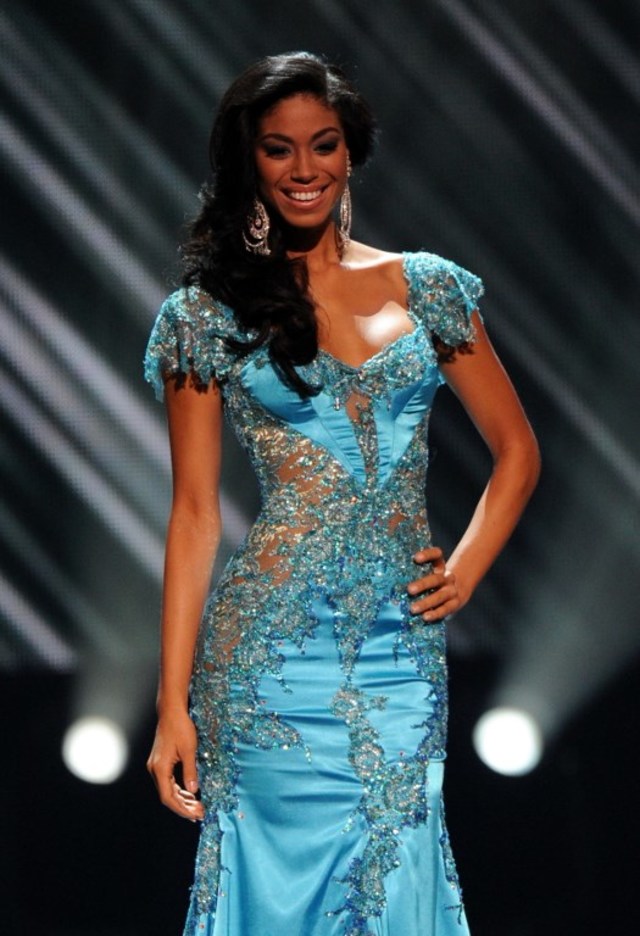 Patricia Yurena Rodriguez, Spain, Miss Universe 2013 1st Runner-up
Miss World 2008, Top 15 Semifinalists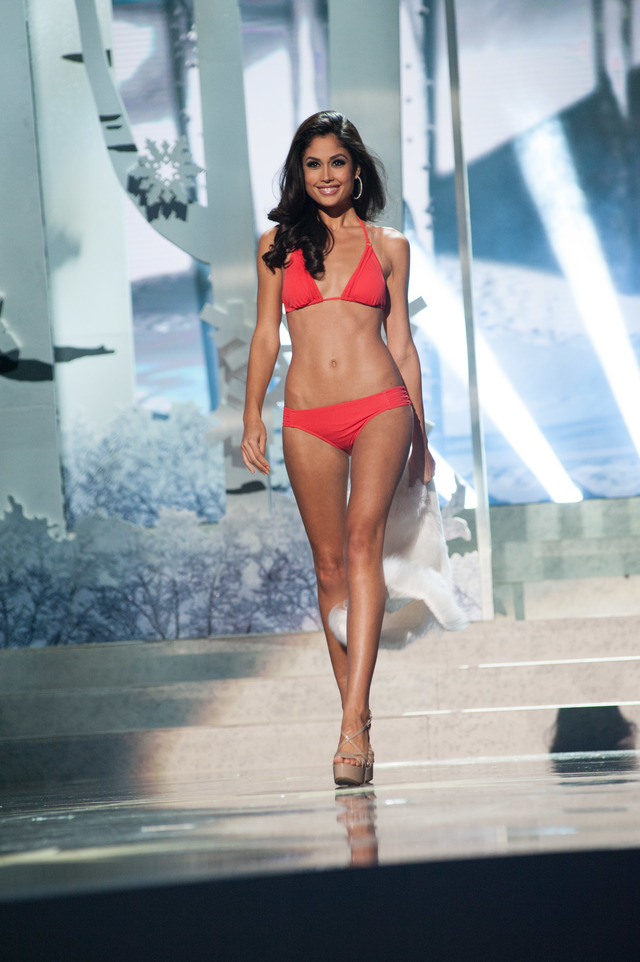 9. Neck and neck in 2009. 2009 was an interesting year for South Africa and France in the pageant world. Their representatives in both Miss Universe and Miss World had very respectable finishes.
Tatum Keshwar, Miss South Africa 2009
Miss Universe 2009, Semifinalist
Miss World 2009, 2nd Runner-up
Chloe Mortaud, Miss France 2009
Miss Universe 2009, Semifinalist
Miss World 2009, Top 7
10. Everyone's best friend. Olivia Jordan Miss Universe USA, 2015 2nd runner-up
Miss World 2013 Top 20 semifinalists
This stunning blonde from Oklahoma is the first American to compete in both Miss World and Miss Universe. In 2013, she missed at her first attempt at Miss USA by becoming 1st runner-up in the Miss California pageant. Her exceptional beauty didn't go unnoticed because she was appointed Miss World America 2013. She competed in Miss World 2013 where our own Megan Young won.
Two years later, she tried her luck again in Oklahoma. She went all to the way to become 2nd runner-up in Miss Universe 2015, where Pia Wurtzbach won.
Filipino pageant fans fondly call her our lucky charm because a Filipina won in both pageants she competed in.
11. Georgina Rizk, Miss Universe 1971 from Lebanon.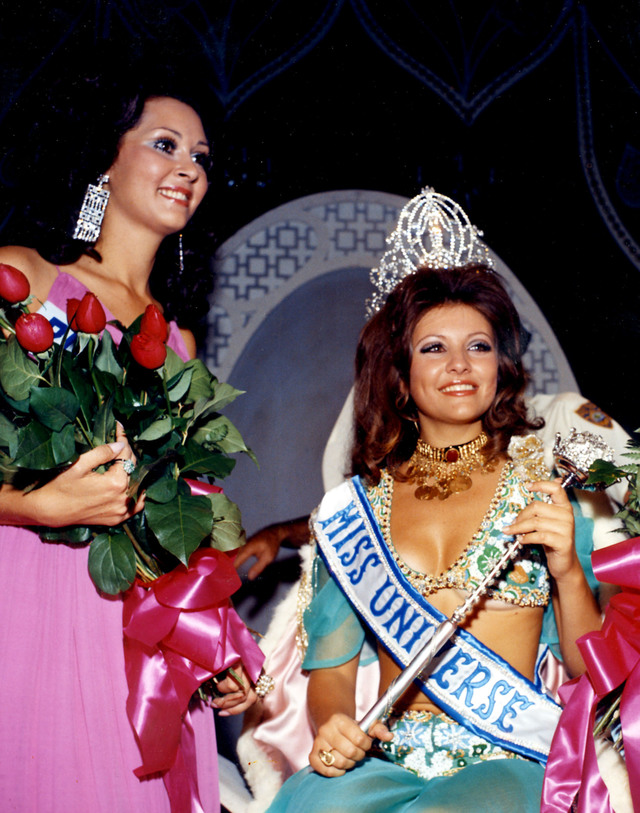 Georgina first represented Lebanon in Miss World 1970 where she was unplaced. Apparently, the universe had bigger plans for her. She then competed in Miss Universe 1971 and won. That just goes to show that being at the right time with the right judges can spell a whole world of difference in results. She is Lebanon's first and only Miss Universe to date.
It will be an exciting year for the Philippines as we will see how far Catriona Gray can go in Miss Universe. Given her competition record and passion for success, we can be sure that Catriona will be giving it her all in Miss Universe 2018.
—
This article originally appeared in Rappler.
All photos courtesy of Rappler unless otherwise indicated.