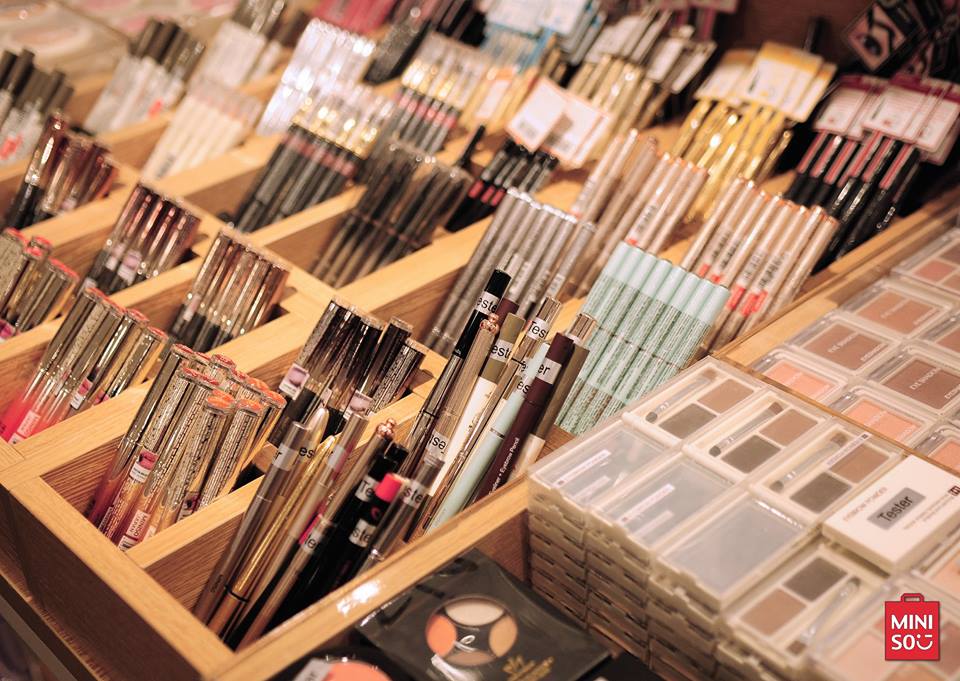 Miniso, a Japanese lifestyle brand, first opened in 2016 at Robinson's Place Manila. Miniso is pronounced as "Meiso" in Japanese, but how ever you pronounce it, Miniso is fast becoming the favorite go-to place of Filipino shoppers looking for quality, inexpensive household and consumer products. Miniso had invited the media to their 2-day "Coming Home to Miniso" Franchisee Meeting held at the Conrad Manila last October 3 to 4, 2017.
Present at the event were key Miniso figures, Miyake Junya, Chief Designer of Miniso International, Michael Hong, President of Miniso Philippines, and John Angner, AVP Franchising of Miniso Philippines. In the coming year, we can expect Miniso to be opening in a lot of locations throughout the country.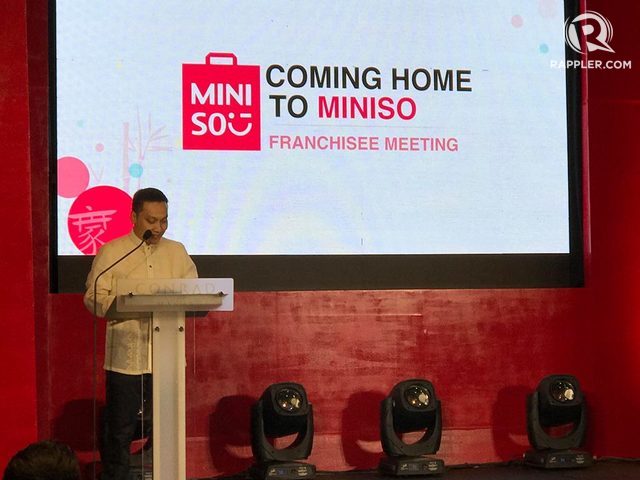 According to Hong, there are 17 Miniso stores in Metro Manila and 15 stores in the provinces. Most are located in SM Department stores, but not exclusively. Hong was very happy to share that there are over 3,000 SKUs (stock keeping units) available in the Philippines. For the Filipino shopper, that means there are over 3,000 chances that you will be picking up something at the stores. Miniso carries everything: health and beauty products, electronics, seasonal products, creative homeware, bags, food and drinks, sports accessories, and jewelry.
It's hard to believe that the Miniso brand was only established in 2013 and now has more than 2,100 stores around the world.
This is just the store for Pinoys who love their abubot (knick-knacks) and will be a sure hit for Christmas gifts this season. The items are cute, nicely packaged, affordable and have a kitsch factor that makes them irresistible purchases.
Their health and beauty products are some of the most popular items.
Chekcout their beauty counter – it's a make-up addict on a budget's dream.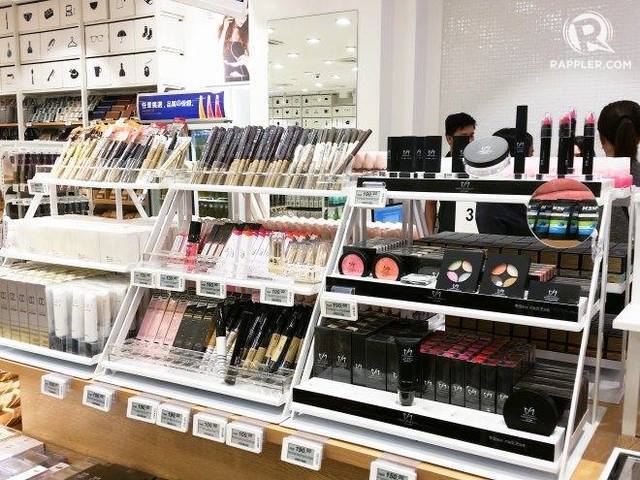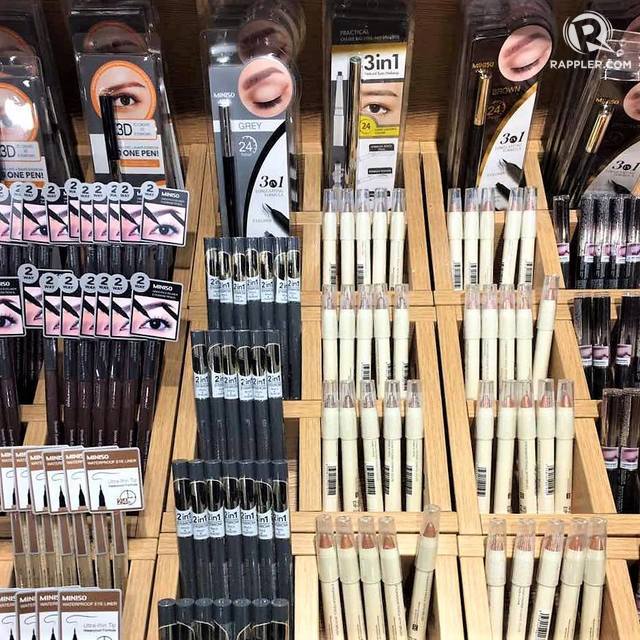 Miniso also carries these electronic facial scrubbers, a modern alternative to the old reliable "bimpo."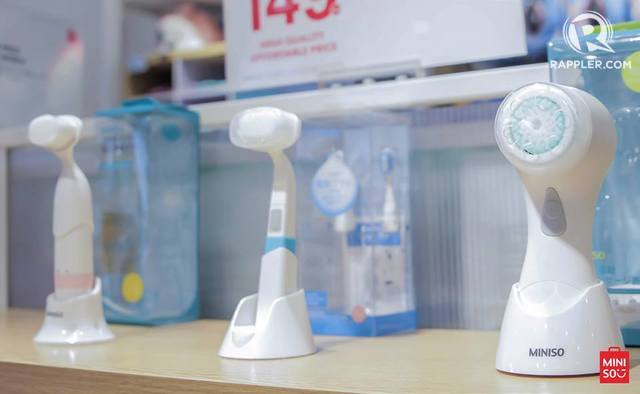 Once your face is clean, you can use one of their several facial masks that hydrate and nourish the skin for that elusive glow.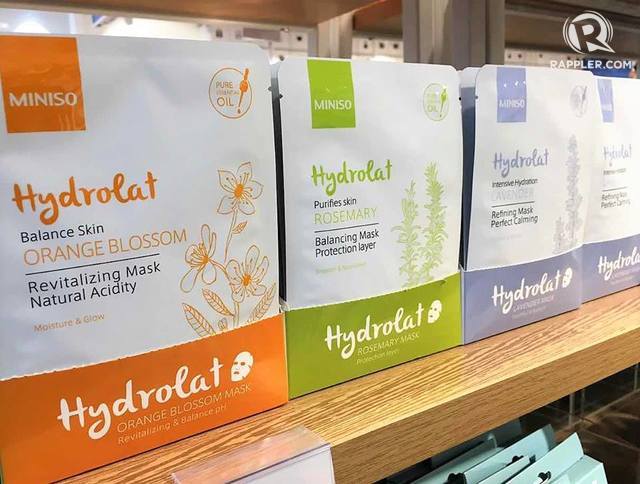 Have a refreshing sprtiz of their Rose Moisturzing Facial Spray.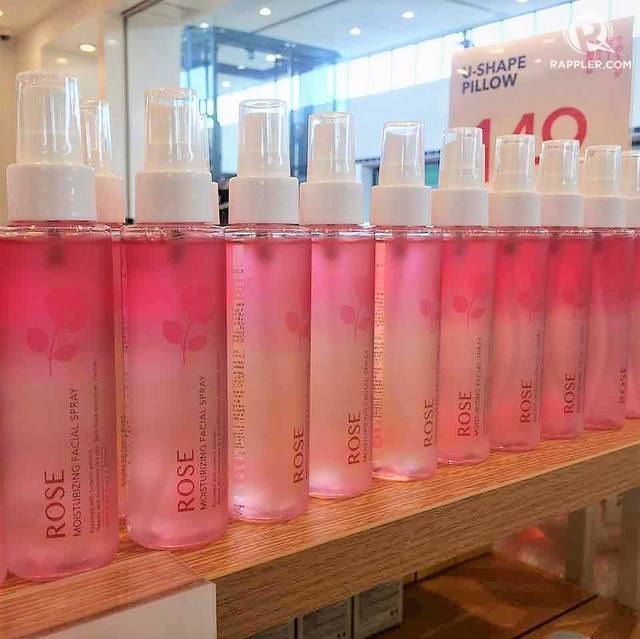 Then treat the rest of you body to a good dose of their nourishing serums that comes in several varieties.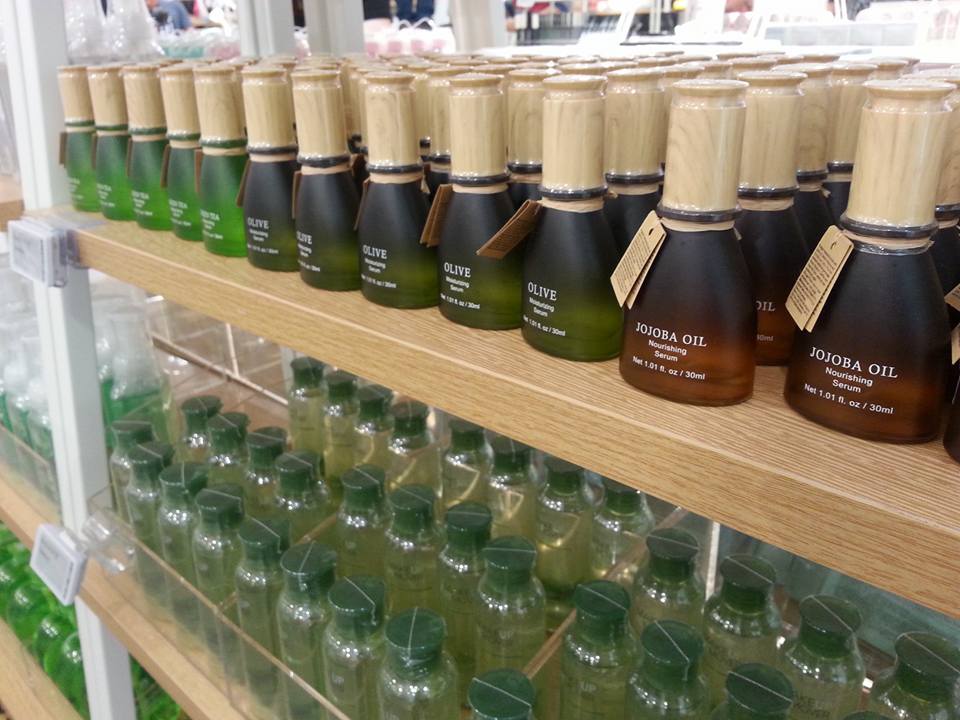 But don't think that its all just about beauty at Miniso. There is something for everyone.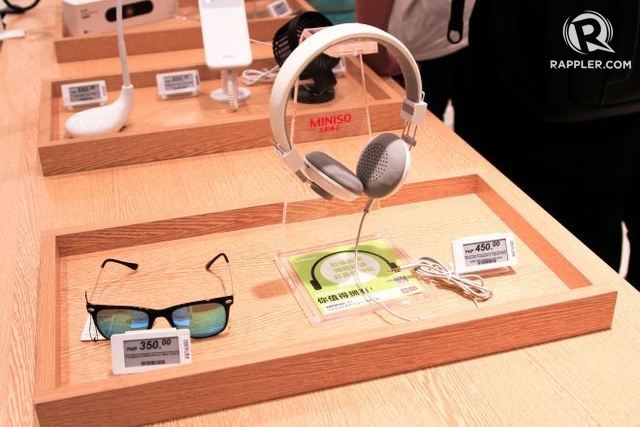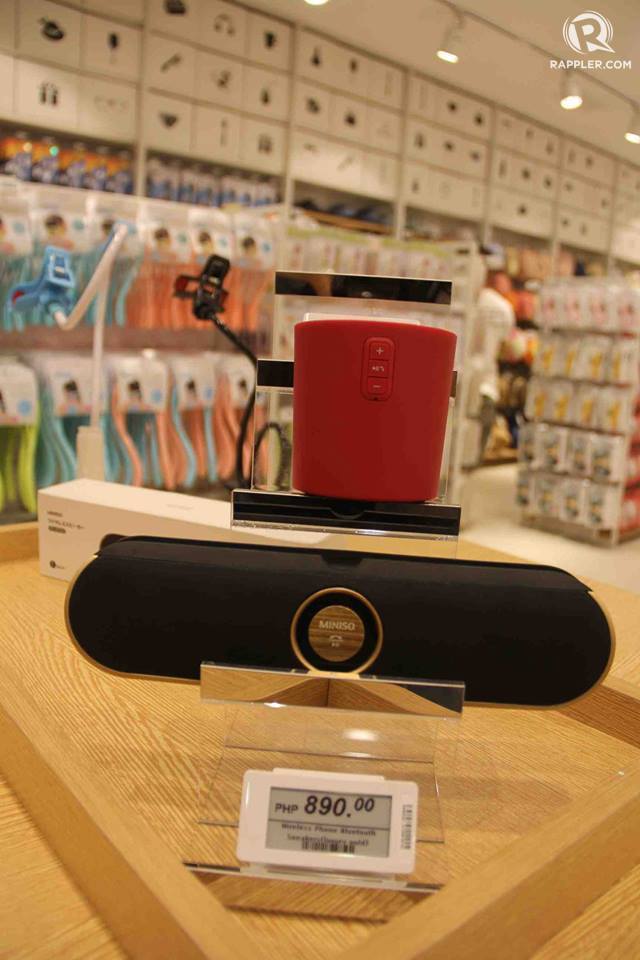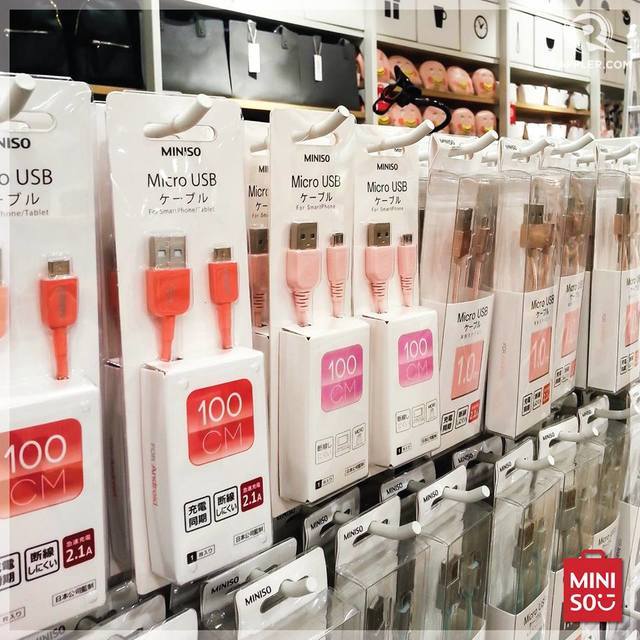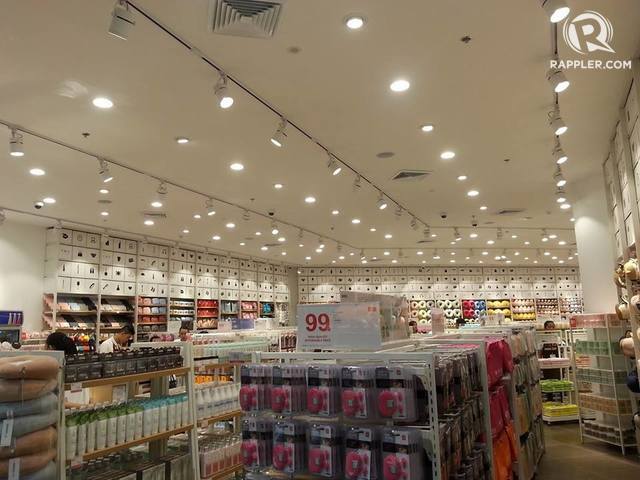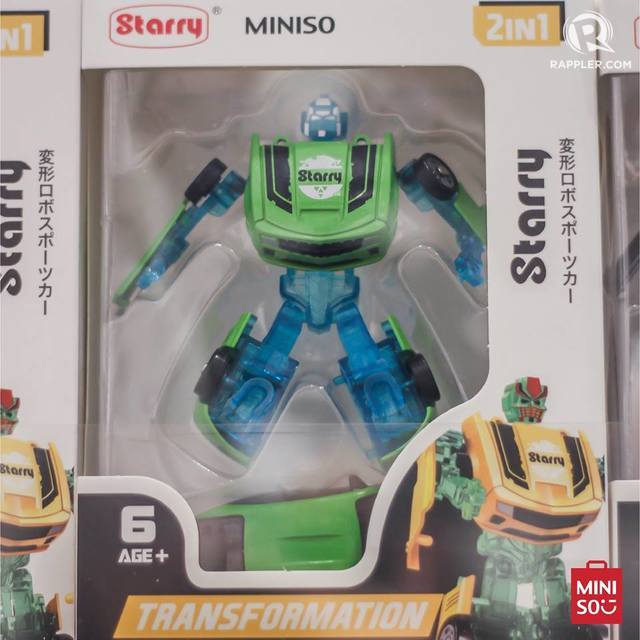 Visit their Facebook page to see their latest offerings and branches near you.
—
This article originally appeared in Rappler.
All photos courtesy of Voltaire Tayag/Rappler or Miniso unless otherwise indicated.