Maria Angelica "Mariel" de Leon, Binibining Pilipinas International 2017, follows her pageant sisters to continue pageant supremacy. The 2017 pageant calendar started out with a bang for the Philippines. Here's the tally so far:
Interesting Miss International trivia
Many people think that the Miss International Beauty Pageant is Japanese in origin. The pageant has been held in Japan since the early 1970s. However, Miss International actually orginated in Long Beach, California, USA. It wasn't until 1968 that the pageant started to be held in Japan.
From 1952 to 1959, the Miss Universe Pageant was held in Long Beach. Upon its transfer to Miami Beach, Florida, the local Long Beach pageant organizers scrambled to have a replacement in order to continually bring in tourists. Hence, the Miss International Beauty Pageant was born.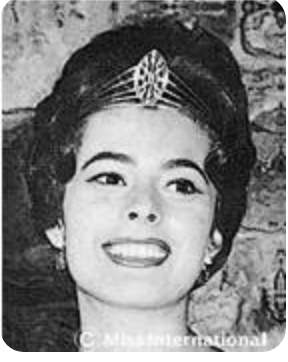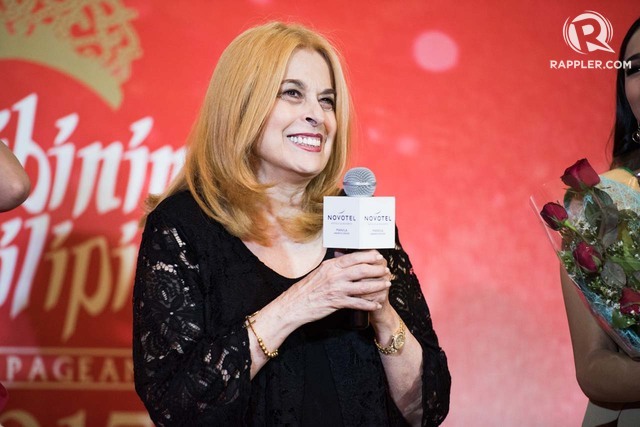 Interestingly, the National Director of Bb Pilipinas, Stella Marquez Araneta, is also the first ever Miss International winner. She representied Colombia in the pageant's first edition (1960) held in Long Beach, California.
Mariel de Leon posseses all the qualities that many perceive to be the Miss International beauty prototype. Beautiful doll-like face, porcelain skin, elegant, sophisticated, ladylike, reserved. She's also an opera singer and would truly make a great ambassador of culture and the arts around the world. Had Mariel competed in any other year where the reigning titleholder wasn't from the Philippines, many oddsmakers would place her on top of the list.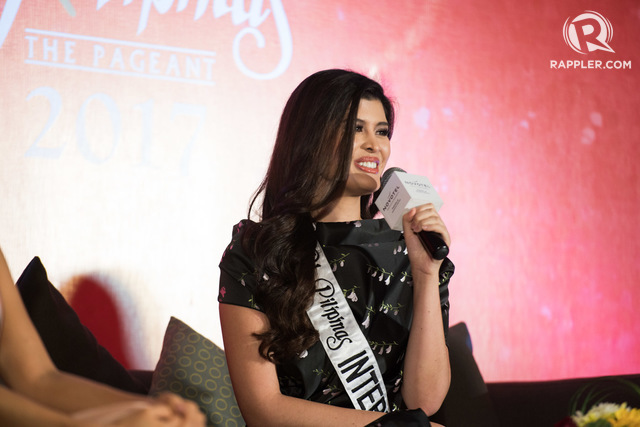 Since 2012, the country of the reigning titleholder failed to enter the semifinals leading many to believe that the Miss International Organization is not in favor of a back-to-back victory. However, there have been some near misses in the past.
Near back-to-back misses: reigning titleholder and first runner-up the succeeding year
United Kingdom – 1972: Linda Hooks /1973: Zoe Spink
United States – 1978: Katherine Patricia Ruth /1979: Anna Maria Rapagna
Venezuela – 1997: Consuelo Adler/1998: Daniela Montcourt
Venezuela – 2000: Vivian Urdaneta /2001: Aura Zambrano
Venezuela – 2010: Elizabeth Mosquera /2011: Jessica Barboza
For the Philippines, the closest we've come to a back to back was way back in 1971.
1970: Aurora Pijuan (Winner) /1971: Evelyn Santos Camus (2nd Runner-up)
Our Miss International connection
Miss International holds a very special place among Filipino pageant fans. We have won this international title more than any other country, with a total of 6 titles.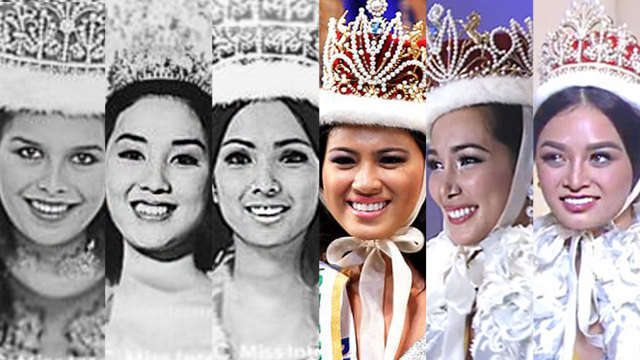 1964 – Gemma Cruz Araneta (sent by the City of Manila)
1970 – Aurora Pijuan (the first winner sent by Bb Pilipinas Charities Inc)
1979 – Mimilanie "Melanie" Marquez
2005 – Precious Lara Quigaman
2013 – Bea Rose Santiago
2016 – Kylie Verzosa
Only Venezuela has more wins with a total of 7 titles (1985, 1997, 2000, 2003, 2006, 2010, 2015).
The Philippines is only one of 3 Asian countries to have won the Miss International title – the other two are Lebanon (2002, Christina Sawaya) and Japan (2012, Ikumi Yohimatsu). That means, 6 out of the 8 titles won by Asia were courtesy of the Philippines.
Given the strength and track record of the Philippines in Miss International, the idea of a back-to-back victory isn't an impossibility. It is just a question of when. If there was a year that it would be a highly likely possibility, that year would be now.
Accomplishment of reigning Miss International 2016, Kylie Verzosa
Let us also consider that Kylie Versoza is one of the most accomplished, well-traveled, and hardest working Miss International we have seen in all these years. She has travelled extensively through Europe, South America, North America, and Asia to talk about her advocacies, crown national winners, and be true to her word of being an ambassador of love, peace, and mutual understanding. Her work ethic, kindness, and contribution to the organization reflect positively on the Philippines' beauty queens.
Hopefully, the organization will want another Filipina to have an amazing reign that elevates and promotes the Miss International brand as much as her predecessor.
Advice from former Miss Internationals
Kylie and Mariel had dinner a couple of weeks prior to Mariel's departure. Kylie was very generous in giving Mariel tips on what to do and what not to do during the pageant. She told Mariel to be genuinely friendly, respectful, and graceful were the most important things to be. She shared that although the schedule can be tiring, it was absolutely fulfilling to have a cultural immersion and not just compete for a title.
In a light moment, Kylie half-joked that because of the very early call times, her debate every morning was "Breakfast or make-up?" She laughingly answered, "Make-up!" She did stress, though, the need to eat in the bus and never skip meals.
Kylie also has a lot at stake with Mariel's participation. Her victory will make them that history making duo to achieve a back-to-back victory at Miss International.
Miss International 2013, Bea Santiago, was also very kind to personally reach out to Mariel to offer her support, encouragement and pageant advice. She told Mariel, "I gave myself at least 40 minutes to prepare. For me, to eat is a must and 10 minutes was enough. But breakfast and food is very important, as you need the energy for all the activities. The rest of the time I spent with hair and makeup, organizing, and locking up my things. I mastered my face and hair so I could do it quickly and beautifully."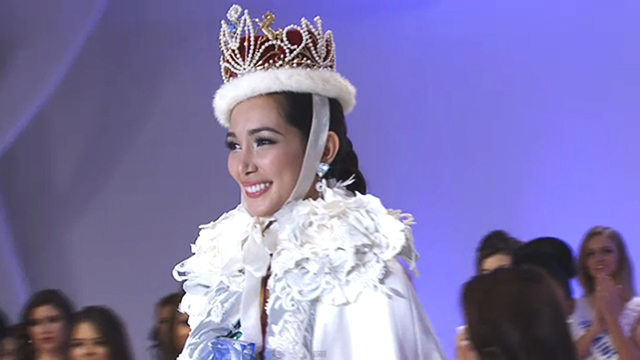 She further stated, "A night before, I had already picked out my outfits and accessories. That saves alot of time and rushing. Then, in case it took me longer for hair, I put foundation, powder, eyes, and eyeliner. I put my glasses on and eat. As soon as I get to the bus, I would retouch, put lashes, gloss and so forth."
Bea said that the most important thing to do is "Smile all the time." Interestingly, Mariel and Bea both competed during Bb Pilipinas 2013. Mariel was a semifinalist, while Bea emerged as Bb Pilipinas International, eventually winning the Miss International 2013 crown.
It won't be long before we witness this history making moment for Philippine pageantry. We know that Mariel de Leon has been preparing tirelessly since she was crowned Bb Pilipinas International and is eager to achieve this back-to-back feat.
Over 70 contestants will compete in the 57th Miss International Beauty Pageant on November 14, 2017 at the Tokyo Dome City Hall.
—
This article originally appeared in Rappler.
All photos courtesy of Rappler unless otherwise indicated.