The quest for a crown and the chance to represent the Philippines in an international pageant is a dream that many ladies pursue. They will exhaust all possibilities until they win or eventually age out of competition. That's the story of our crossover beauties. The candidates who have previously participated in other national pageants like Miss World Philippines and Miss Earth Philippines.
Many aspiring beauty queens usually compete in other national pageants to gain experience before ultimately joining Bb. Pilipinas. Let's face it, Filipinos love Miss Universe. The only way to get there is to win Bb. Pilipinas-Universe. (Bb Pilipinas 2017: Meet the returning candidates)
For non-pageant enthusiasts, each of the international titles (Universe, World, Earth, Supranational, International, Intercontinental, Grand International,Globe) is its own independent corporation. These corporations sell "national franchises" to the various countries that want participate. In many countries, the national franchise holder is different for each title. So, a woman can literally make a career out of being a beauty queen by competing in every single franchise operating in her country. She just has to compete and win every single pageant to earn that right.
In the Philippines, the mothership is Bb. Pilipinas Charities Inc. It owns the franchise to most of the major competitions, with the exception of Miss World and Miss Earth. In fact, it held the franchise of Miss World from 1992-2010. The most successful Bb. Pilipinas-World was Sharmaine Ruffa Gutierrez who was 2nd Princess in Miss World 1993.
The crossover candidates
Crossover candidates have the experience of competing in a national pageant. But they can't rely on that alone because the level of competition in Bb. Pilipinas is very different. In the past few years, there have been at least one or two Bb. Pilipinas winners who are crossovers from other pageants.
From Miss World Philippines and Miss Earth Philippines, there are 16 crossover candidates out of the 39 official candidates. Safe to say that their previous pageant experience helped secure their spots. But will that be enough to snatch a major title?
#19 Rachel Peters
25, from Camarines Sur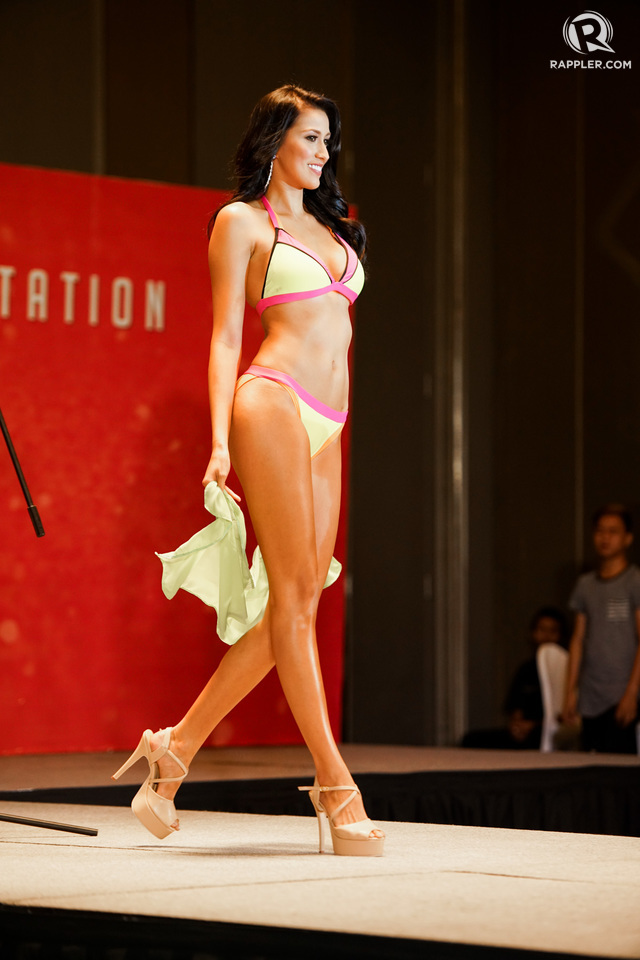 Rachel has that very friendly vibe, the cool girl you want to hang with. Rachel calls herself a beach baby. She's definitely perfect for the beach because she has the best body in the competition. She may be cool and casual but once onstage she becomes this fierce competitor.
This Filipino-British beauty is very articulate and witty. She was 4th Princess in Miss World 2014. I'm sure she's aiming for a higher placement. The odds are that she'll bag one of the titles.
I asked Rachel why she decided to join this year. She said, "Since joining Miss World, I've always had some people messaging me, 'Please join. Why don't you try?''. And there's always been a prestige that comes with being a Binibini. And I'm 25 and so I thought this was kinda my last chance and my last shot. And so I'm here and I'm gonna give it my all."
#22 Chanel Olive Thomas
26, from Nueva Ecija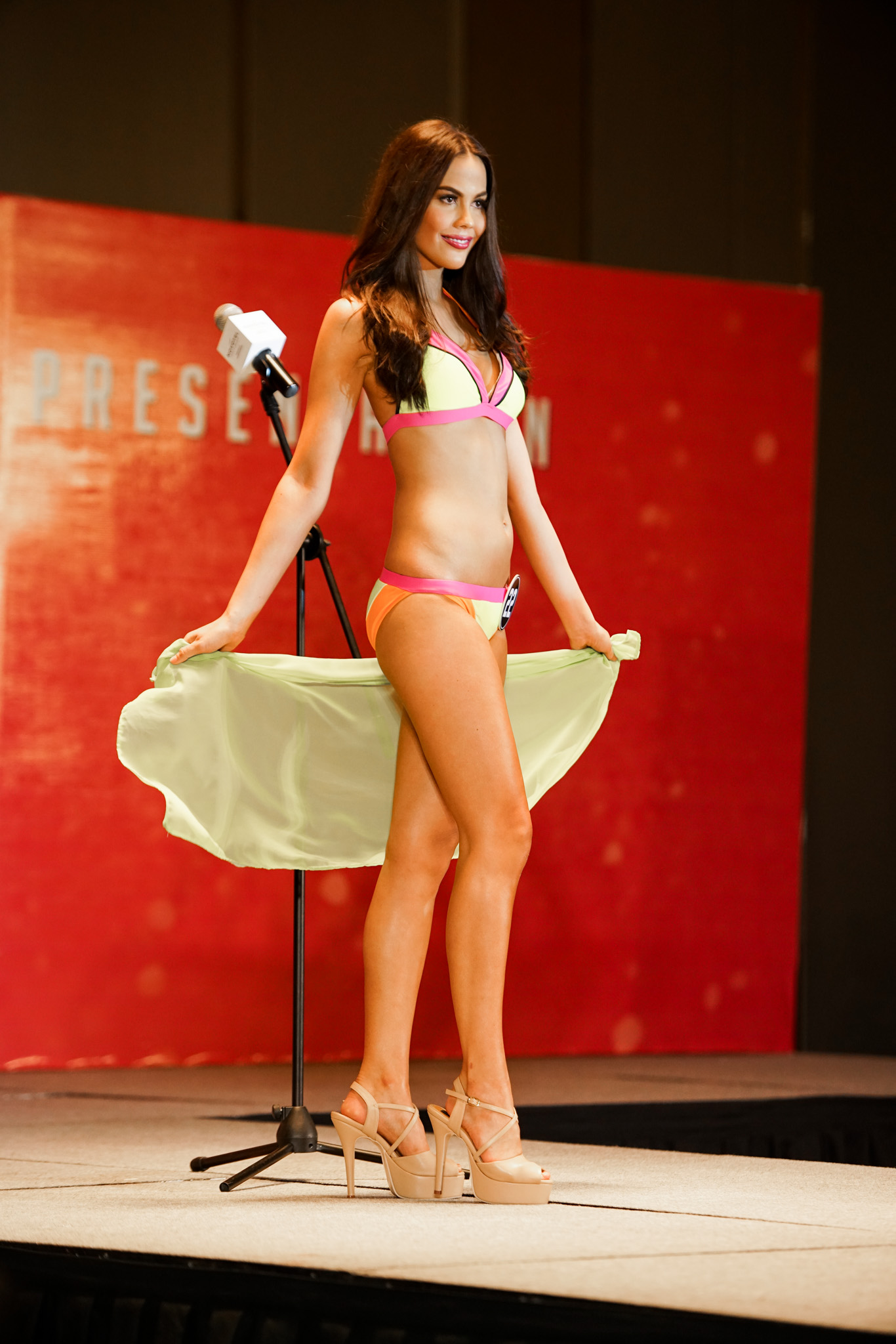 She's a 5'9", Fil-Aussie beauty with a very sweet and charming personality. She not only speaks well but has a genuine, relatable aura. She is often compared to Nicole Kidman. At first I thought it was just the accent but I now understand why.
She joined Bb. Pilipinas for this reason: "I really believe this is an amazing platform for me. My advocacy really is about empowering and inspiring young girls and women to wholeheartedly believe in themselves and to follow their dreams. It's an amazing opportunity to work really hard and represent the country."
If Miss Universe 2017 will be held in Australia, would sending a Fil-Aussie candidate be an advantage? We have two very strong candidates to chose from.
#13 Sirene Sutton
23, from Las Pinas City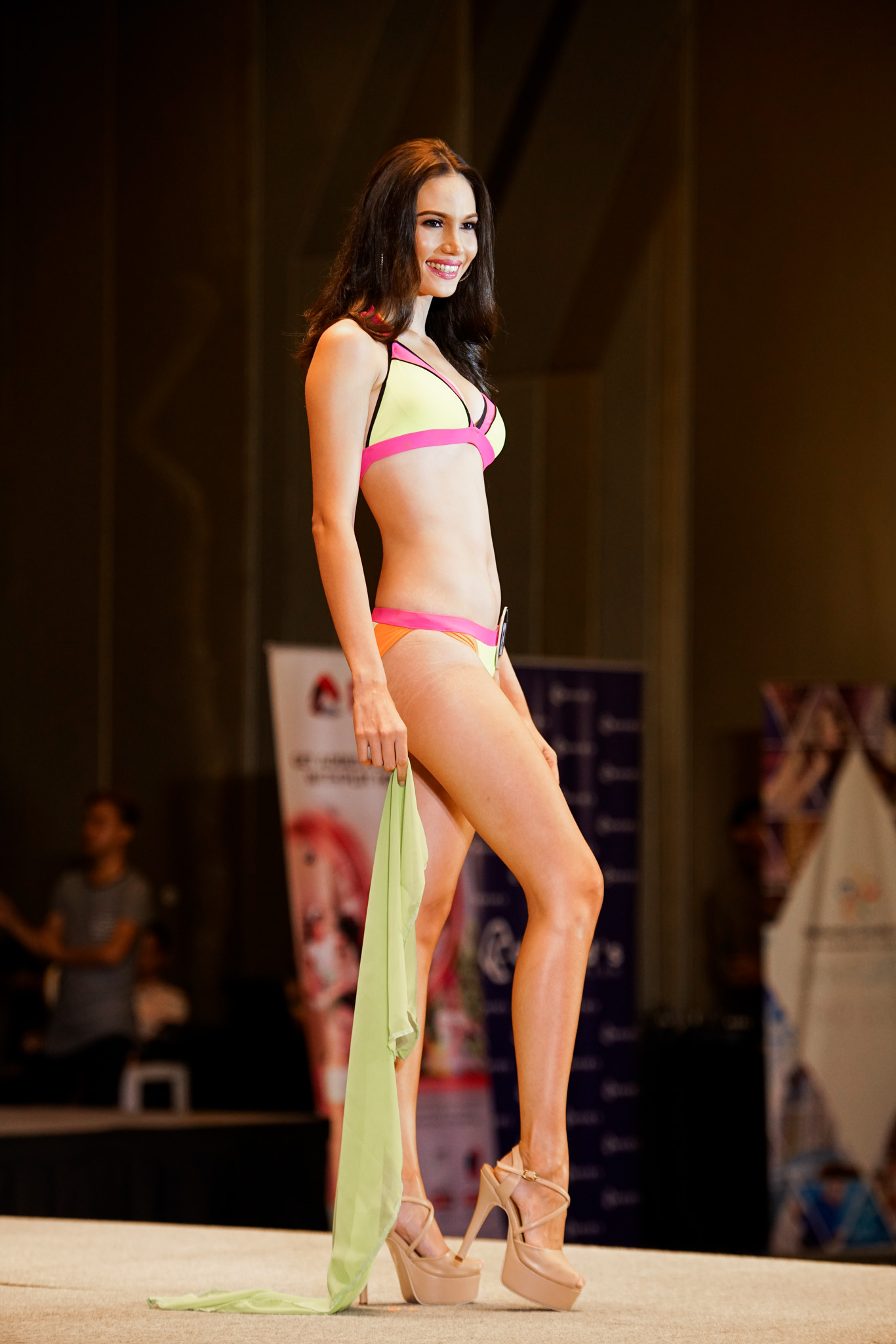 Sirene's name conjures up images of a beautiful model. That's exactly what she is. Sirene has excellent catwalk skills, photographs like a dream and has a sweet demeanor. She is a standout beauty that can rightfully capture any of the major crowns.
I asked Sirene why she joined. "I wanted join Bb. Pilipinas because I want to see the best version of myself. Not just a model but also as a beauty queen." She further explained: "As a model, I only showcase the clothes. In beauty pageants, we showcase ourselves and get to be ourselves and show to everybody who we are." If the stars align for Sirene, she can be one of the top 2 winners on April 30.
#31 Katarina Rodriguez
24, from Davao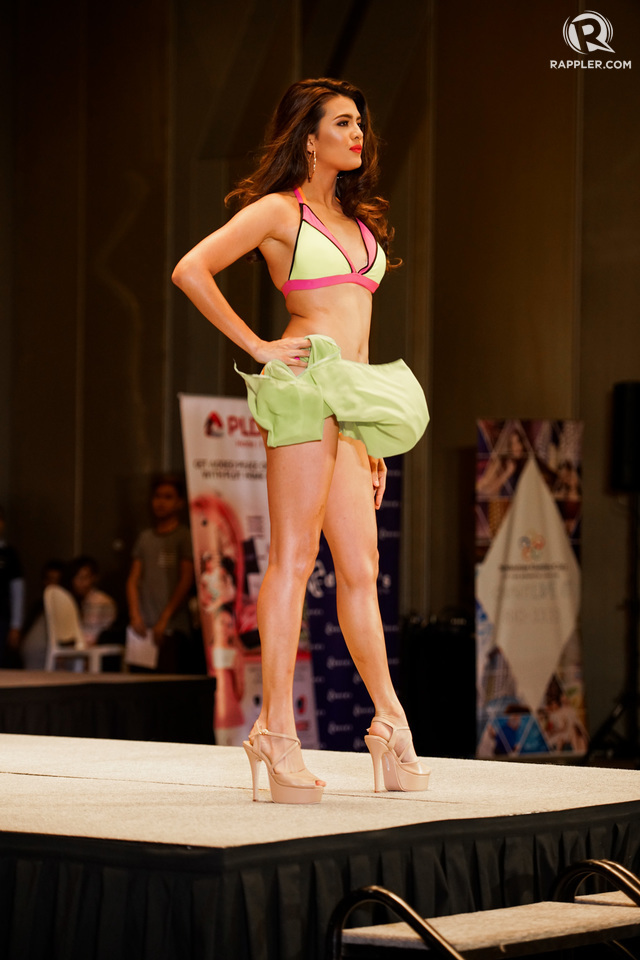 Ever since Asia's Next Top Model, many pageant fans wanted her to compete in Bb. Pilipinas. She has a very beautiful face and a very youthful persona. Onstage, she looks great, but I feel she rushes a bit which translates to a nervous energy. She needs to take a deep breath and relax. If she does that, the crowns are within her reach. She's gorgeous, articulate and I think many of the younger audience can relate to her.
She said, "This time I decided to join Binibini. Because for the past few years I've been asked. I was always shutting it off and then over time I realized that I was interested. I would Google and watch YouTube videos of beauty queens. I wanna keep growing and I want to win so I can make my advocacy come to life."
#18 Nelda C. Ibe
24, from Tarlac City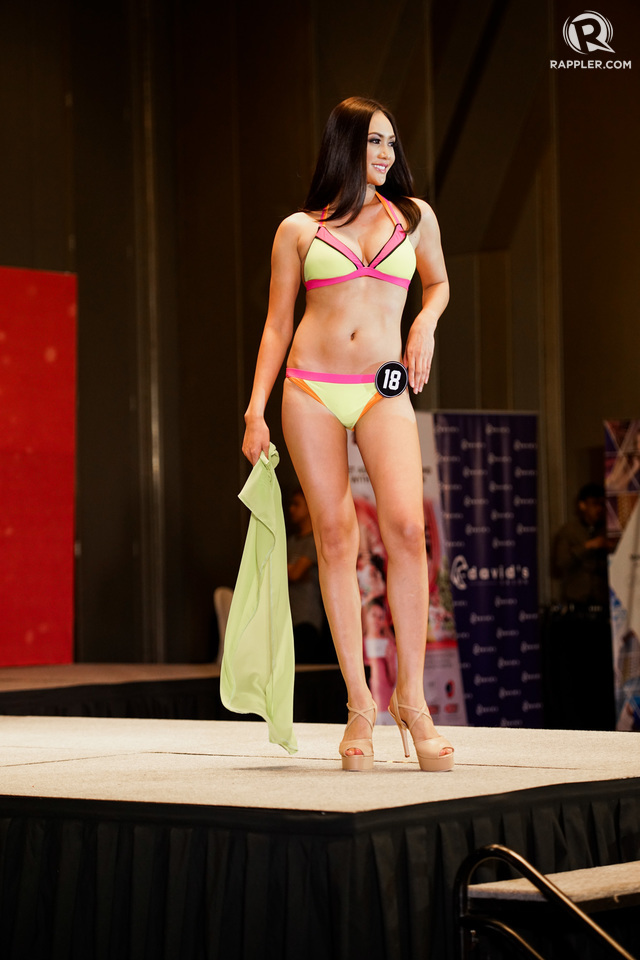 Nelda has the height and look worthy of one of the titles. She is going to school to become a pilot. She will be competing again with Rachel Peters. In Miss World Philippines 2014, she finished 2nd Runner-up.
Nelda looked amazing onstage. It would be interesting to watch if both will have placements like in their previous pageant.
#2 Arienne Calingo
24, from Angeles City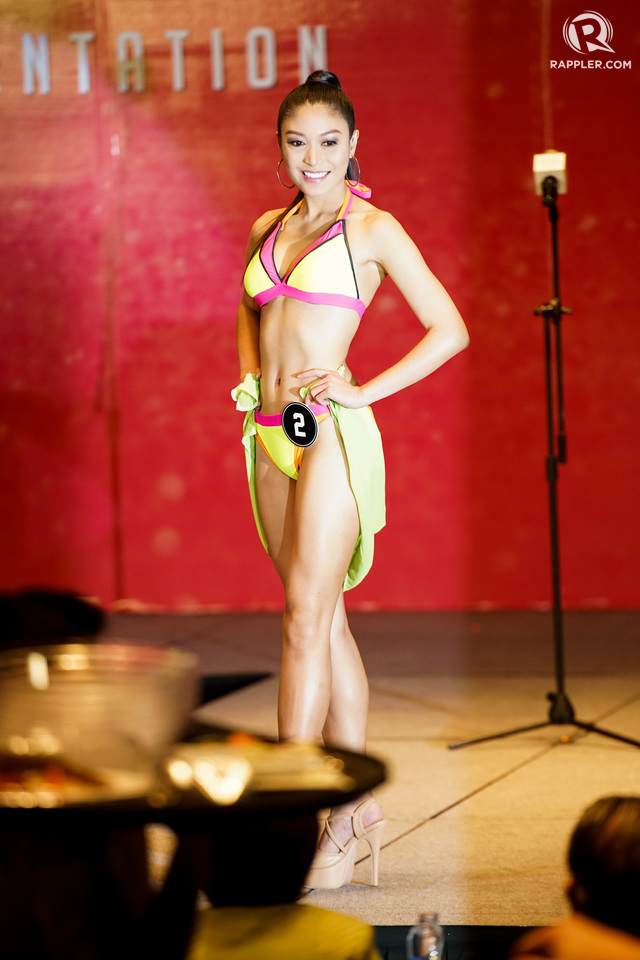 Her resume checks all the boxes for a smart, educated woman. If there is an interview round at the beginning of the pageant, Arienne may get the chance to wow the judges and gain their favor in the following rounds. But if the Q&A won't be until the end, I am not certain how Arienne can hold up against this extremely competitive batch.
There are so many beautiful and very tall women, will she get the chance to showcase her strength, which is in Q&A? She had a very successful 1st Runner-up finish in Miss World Philippines 2016 against the super beautiful Catriona Gray.
She's very determined. Arienne said, "I had joined Miss World last year but have since resigned. I had wanted to join Bb in the first place and didn't meet the residency requirement last year. Because I had just moved from Thailand and I was working for the government in Thailand last year, and now I'm here and I'm putting 100% in Bb. Pilipinas."
Other crossover beauties that may pull off a surprise are:
#26 Ruffa Nava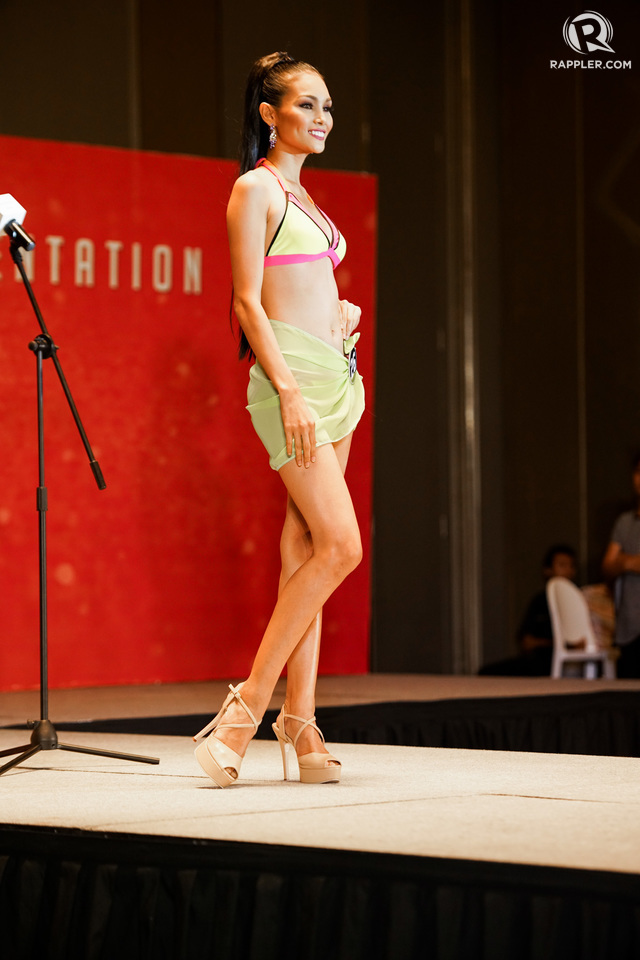 #11 Kimberly Pajares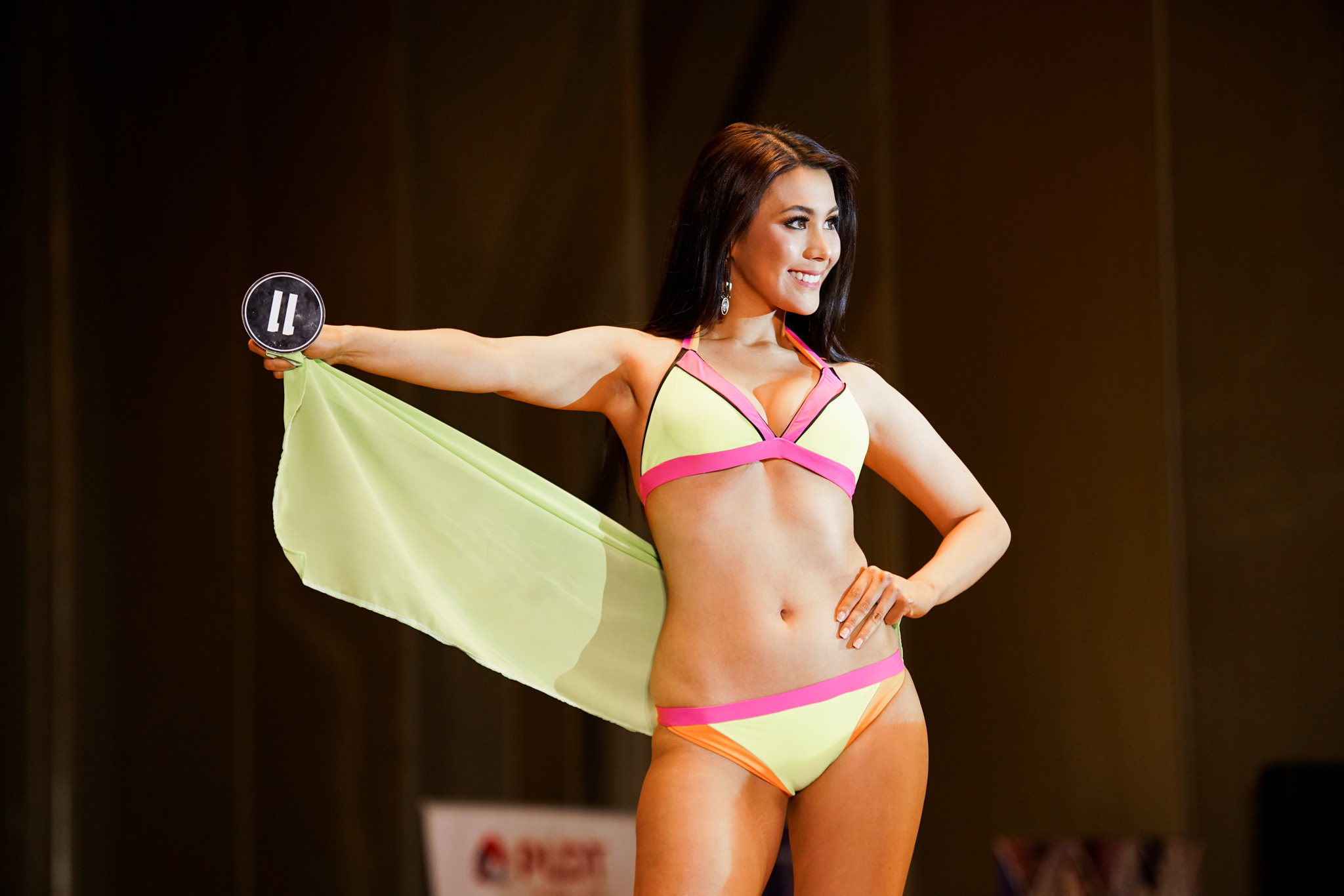 #27 Beatrice Valente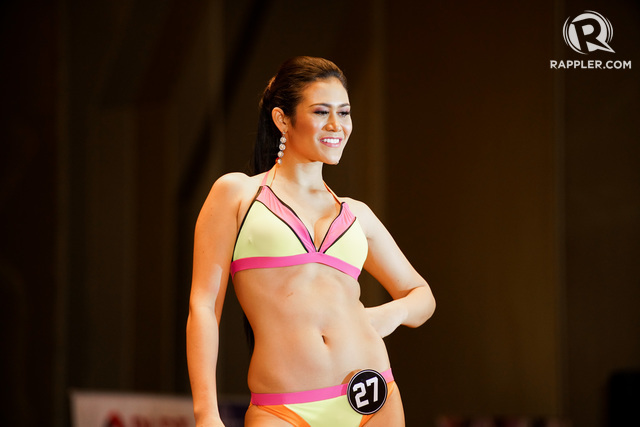 #8 Leitz Camille Ang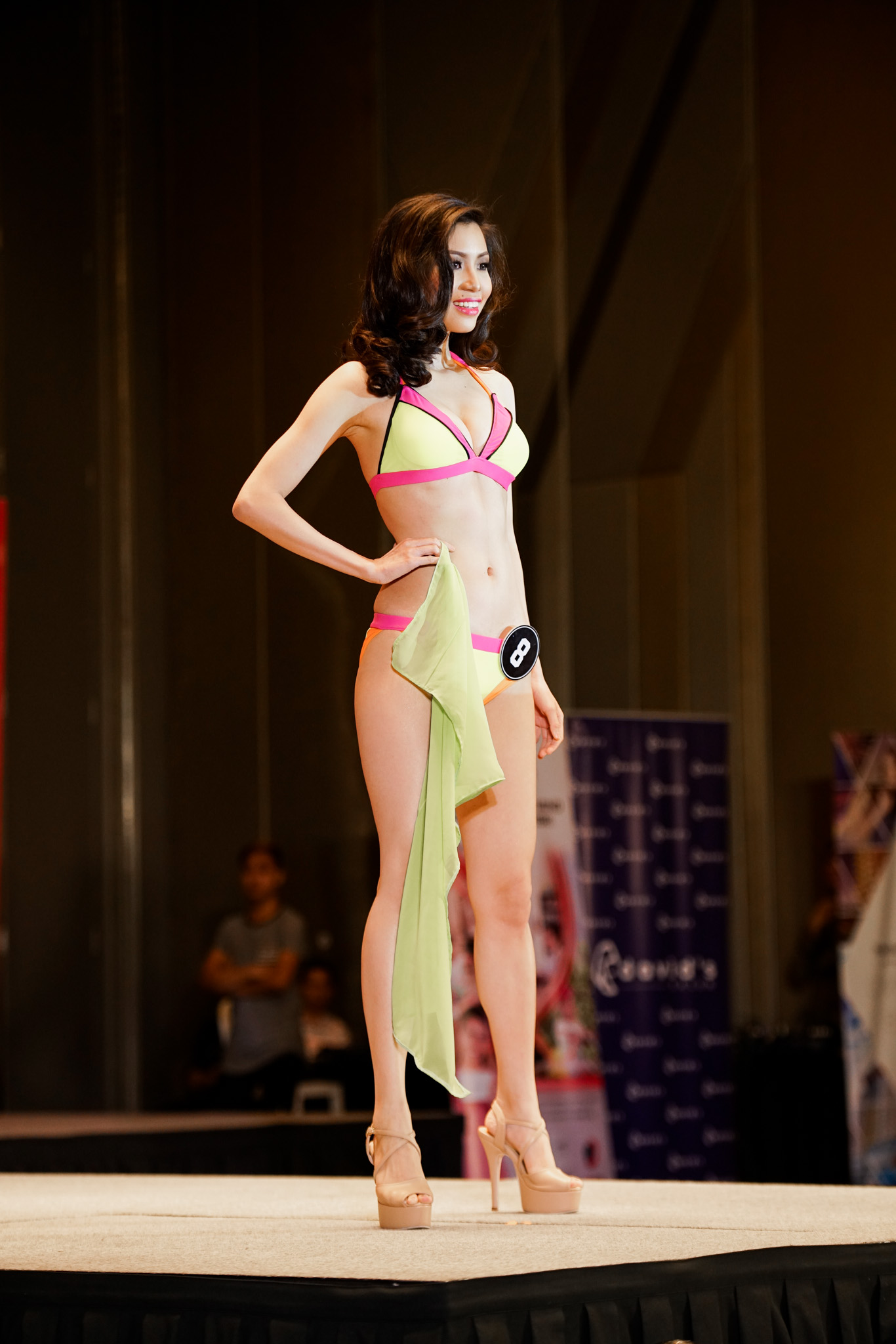 The Philippines is very fortunate to have so many beautiful young, empowered, confident young women wanting to represent the country. If the candidates are strategically placed in the right pageants, this will be a year that we can expect to reap more international titles.
A lot can still happen between now and April 30 and there will be surprises from the time the show starts to when it ends. If we base it on their pageant experiences and weigh their strengths and weaknesses, this is a tremendously strong batch. It's really anyone's game and none of the candidates can rest easy on previous experiences.
Unlike in previous editions, one can safely make predictions as to the top candidates. This year, it will really boil down to how they perform in the finals night. None of them can afford to have a misstep. One thing is for sure, Bb. Pilipinas is the winner for having fielded such an amazing group of candidates and eventual winners.
—
This article originally appeared in Rappler.
All photos courtesy of Rappler unless otherwise indicated.