Only a few fortunate individuals ever get the chance to live their dream. Even fewer are those who can say they did it twice.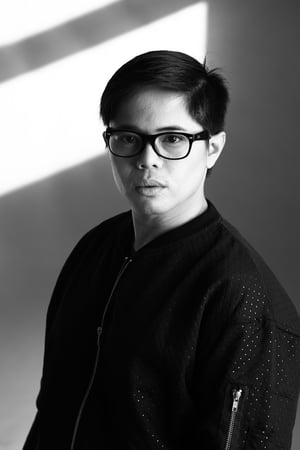 Up-and-coming fashion designer, Mark "Bessie" Besana has courageously chased after his dreams. Beneath the seemingly timid and angelic exterior lies a go-getter, a fighter, and a dreamer who would stop at nothing to reach his goals. He has fully realized the dreams of a young pageant enthusiast and is now embarking on his fashion design journey.
Before the glitz and glamour of pageants and fashion, Bessie worked as a civil engineer.
"I have a college degree in civil enginerring from De La Salle University. I did practice the profession for 8 years. My last job was as an expat in Hongkong," he shared.
It seems that Bessie, like many of his beauty queen friends, wanted to break the stereotype and be someone totally out of the box.
When asked why he decided to become a civil engineer, he said: "Because of the pressure of society, when you're a part of the LGBT community, they expect you to be like this and like that. But I wanted to prove to people that I actually have other talents. More than just being very creative. So I entered into something very technical. That's why I chose to be a civil engineer. Aside from the fact that I was good in math and figures."
The world of pageantry
Despite having a steady paying day job, Bessie's heart was always in pageants. He found ways to juggle these demanding endeavors and pursuing his dream.
Bessie fondly recalled that pivotal moment when the world of pageants entered his young life.
"I was watching my Dad play basketball. Then, my Mom went to the basketball court to tell me to go home because Miss World was going on and I should watch. It was the Miss World 1993 where Ruffa [Gutierrez] was competing. So, I watched the pageant and was very happy because Ruffa made it into the Top 3. I thought that the Philippines was a very big pageant country that time. The following year, the Philippines hosted Miss Universe 1994. So my interest grew bigger and bigger from there," he recalled.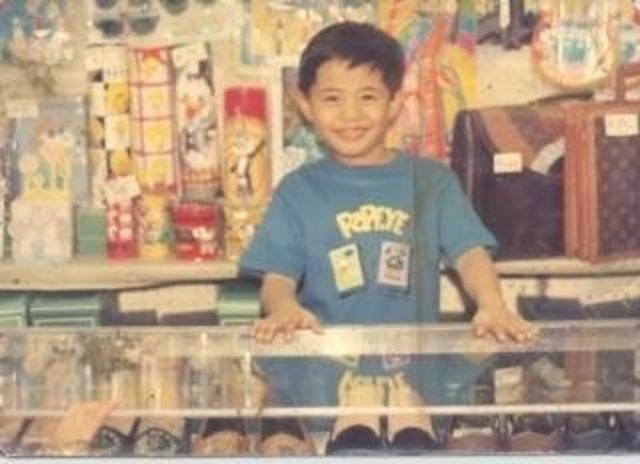 If you can't be a beauty pageant contestant, the next best thing is to be a beauty pageant coach. And that's exactly what Bessie did. He was part of the Aces & Queens beauty camp which had produced the likes of Miss Universe 2015 Pia Wurtzbach, Miss International 2016 Kylie Versoza, and Miss World 2013 Megan Young.
Bessie had the pleasure of being in this fantasy world of pageants for many years. He vividly recalled his most memorable pageant moment.
"I think nothing beats the experience of seeing Megan Young crowned as Miss World. Of course, seeing Pia and Kylie win their international pageants was also. But Megan was the first and I was in Bali that time and we have never won the Miss World crown. It was a surreal and farfetched idea. Then here's this girl who is very beautiful, very eloquent but people are saying, 'Oh she might not win because she's a Filipina and she's not as tall as the other Miss World.' When she won, it was a very crazy feeling."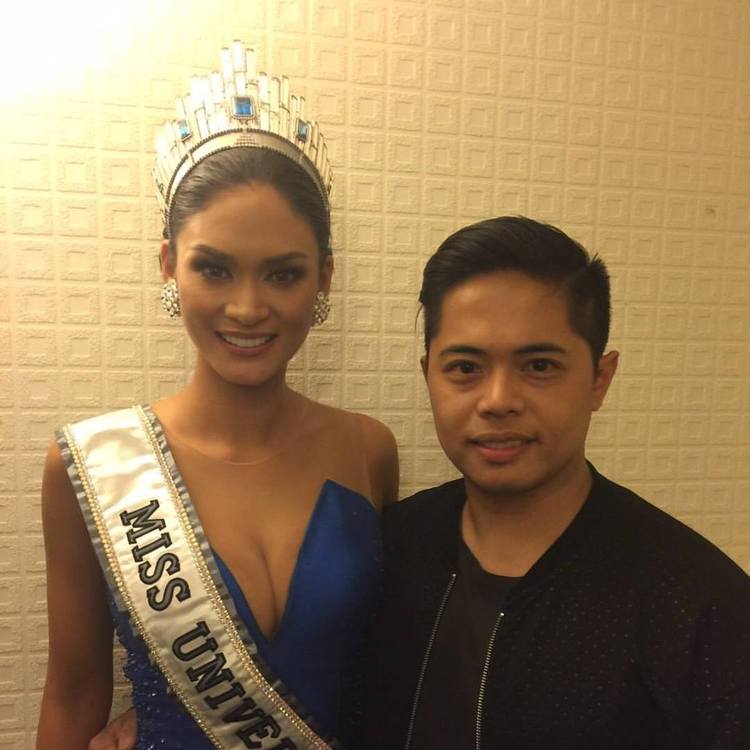 Bessie has been one of Megan's biggest supporters and closest friends. "I think Megan is my closest. We talk a lot. We have surpassed the pageant world. We talk about business, blogs, travels, she's really a good friend."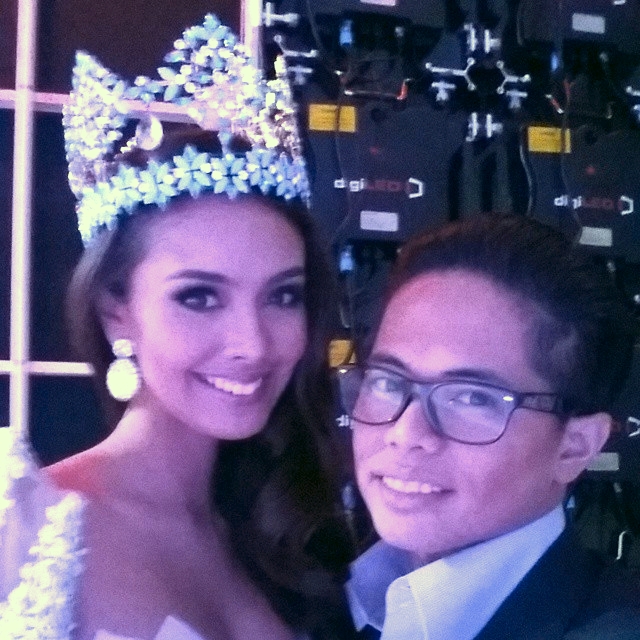 If you're a believer in karma, then Bessie must have really done something good. From that young boy in 1993 who watched Miss World he became a confidant of our country's first Miss World 20 years later. Now, Bessie is the General Manager of the Miss World Philippines Organization. Megan Young was instrumental to the change in Bessie's professional path.
"Arnold Vegafria (national director of the Miss World Philippines organization) was looking for someone who had a background in pageants. Since I was a good friend of Megan and the Miss World Organization knew me, I felt it was a fitting recommendation. When I went to lunch with Arnold, I thought I was applying for a job. But then they asked me to be part of the organization. It changed the course of my direction as a pageant person," Bessie said.
But it wasn't all rhinestones and tiaras, Besse admitted.
"I had to sacrifice a lot of things. I had to resign from my camp and limit the relationship with some of the people I have worked with to prevent perception that I have bias," he said.
"The good thing is I have always been nice and good to other people. I'm friends with Tito Rodgil (Rodgil Flores of the Kagandahang Flores Camp) and John (John dela Vega – JDV Camp), these are the other major camps aside from our camp. It wasn't hard but I still had to prove to them, when I stepped into Miss World, that I was with them and no longer with my previous affiliations," Bessie added.
The new MWP Organization had successfully staged its first pageant since taking over last year. Truly an amazing achievement for a pageant fan to a pageant industry heavyweight.
The business of fashion
For this ambitious individual driven by passion, there was something else missing. Bessie felt an internal struggle. He shared that during the November 2014 trip to London with Megan Young, who at that time was passing on her title, he had an epiphany. He thought, "When I was living in Hongkong, I realized that you cannot live through something just because it pays good. You have to do something that's in your heart."
"That's why I ventured into fashion," Bessie said.
In a reversal of roles, the former mentor was now getting advice from his alaga (ward).
"I was telling Megan, 'I don't think corporate is for me. I don't know what to do.' She said, 'You know what, you have to follow your heart. You cannot work on something na hindi ka naman (that you're not) into so much,'" Bessie recalled.
He added: "After that I went back to the Philippines for a Christmas vacation. I met up with Shamcey Supsup. A lot of people don't know that we are very good friends. She suggested that I enter into fashion. Because I used to dress her up alot. Kinda like a stylist. She said, 'Why don't we go back to our original plan?' Before I left for Hongkong, we were planning to do an RTW line. I had the taste but I didn't have the technical capabilities. That's why I decided to go into SLIM's fashion."
Bessie returned to Manila in 2015 and studied in Slim's Fashion and Arts School. He has since lived his dream of being a fashion designer.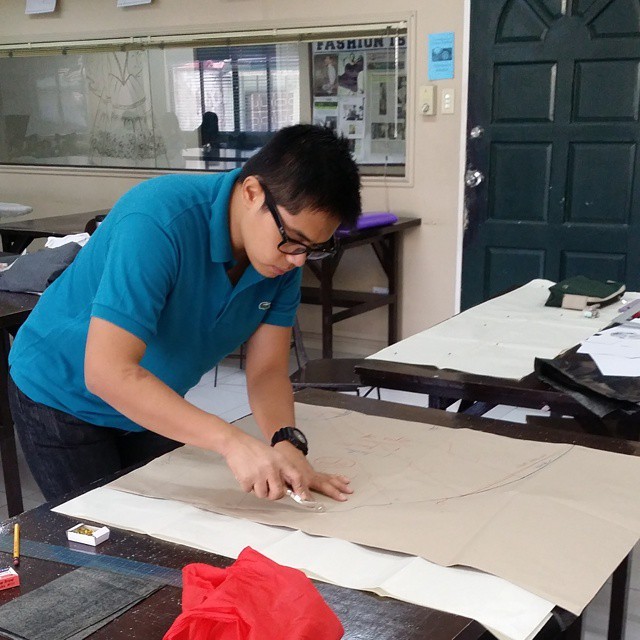 Bessie's favorite fashion designer. Bessie opted for Slim's Fashion School because that is where his "idol" Michael Cinco studied as well.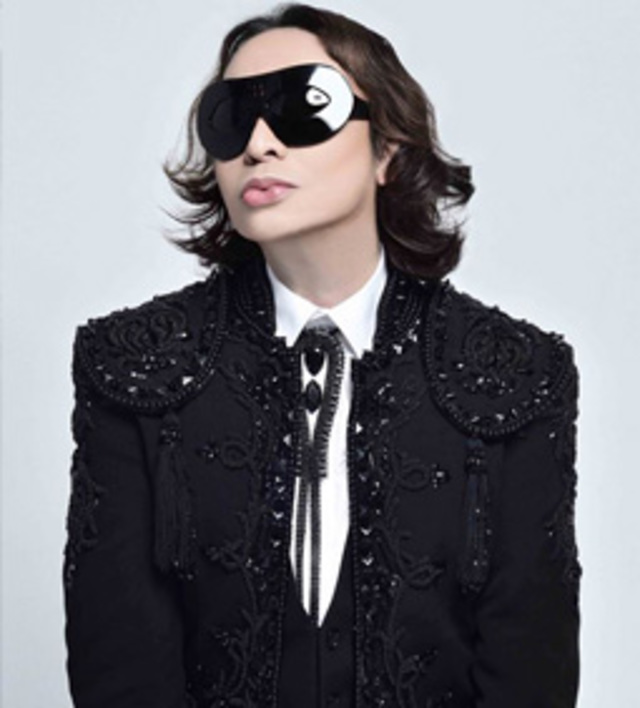 "My love for Michael started when I first held a Michael Cinco in 2012 worn by Queenierich Rehman in Miss World. It was well made and so good, I fell in love," he said.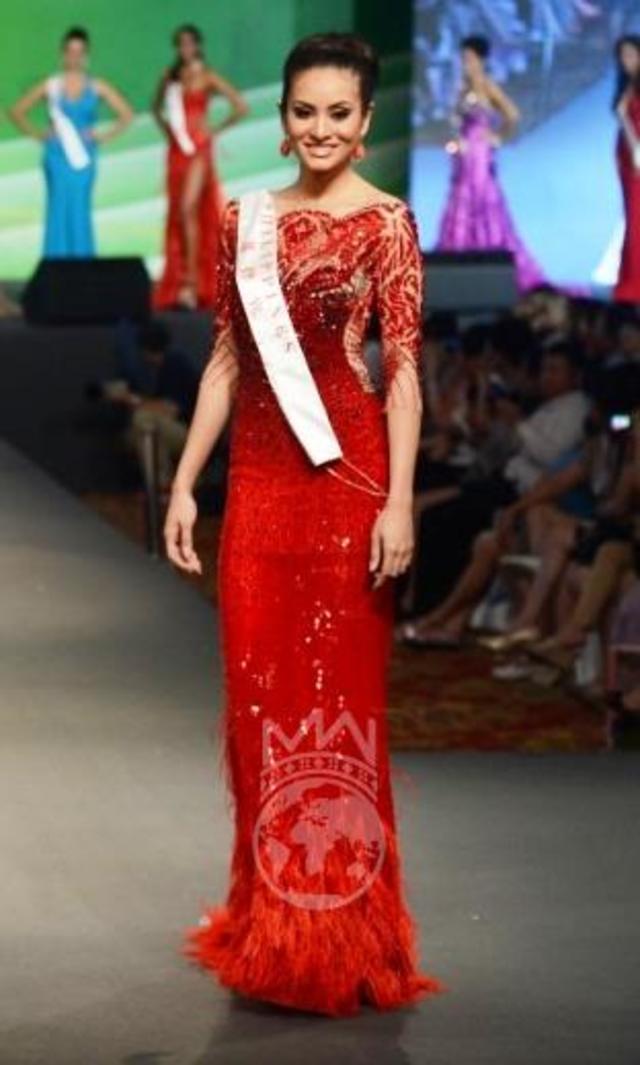 Bessie had the privilege of helping his fashion idol by dressing up Pia Wurtzbach in the iconic cobalt blue Cinderella ballgown for her farewell walk. "He was calling me by my first name. For a budding designer like me, that was a dream na makilala ka ni (to be known by) Michael Cinco," he said.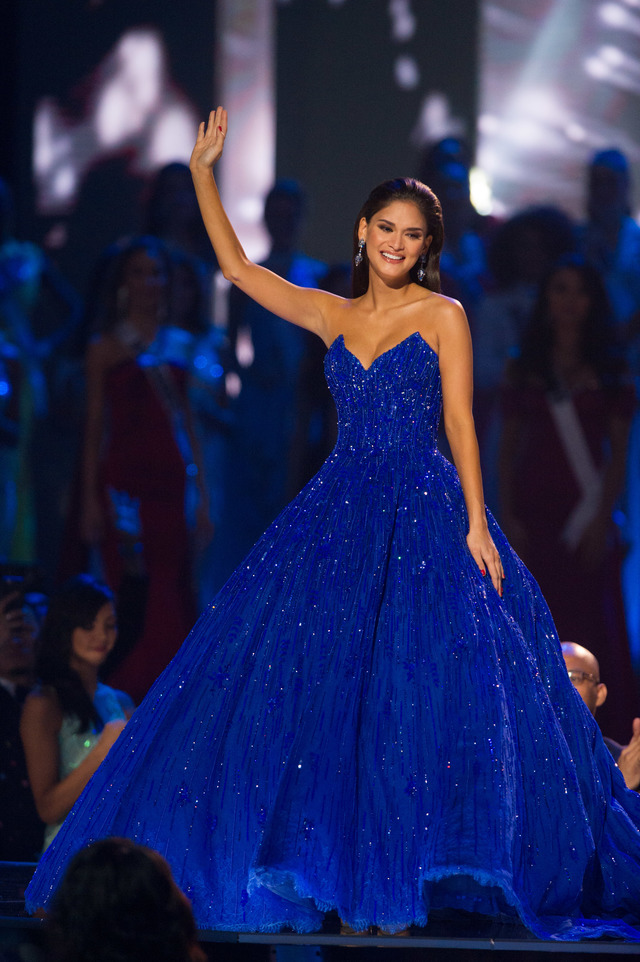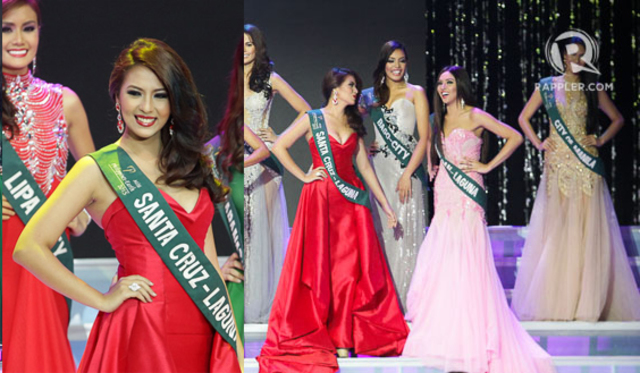 Hollywood actresses Bessie would love to dress. Sandra Bullock and Halle Berry. Interestingly, both women have pageant connections. Sandra starred in the hugely popular movie Miss Congeniality and Halle Berry competed in Miss World 1986. It's also a coincidence that there is a Miss World connection to Bessie.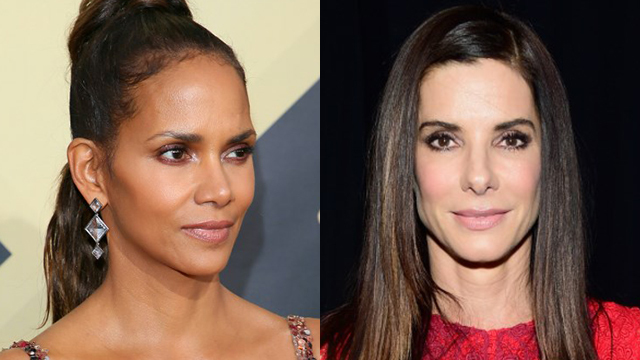 Here, Megan Young wears a pink 3/4 sleeve top and a floral pleated skirt by Bessie. Casual, clean, elegant are Bessie's go-to looks.
On February 10, 2018, Bessie will make his New York debut at Manhattan Fashion Week. This collection represents the culmination of a long journey from being a young boy playing with his cousins' Barbie dolls to a fashion designer dressing up beauty queens and celebrities. It is aptly entitled, "Reflections." Shortly before he left Hongkong, he had an epiphany during a Lea Salonga concert when she sang "Reflections" from the movie Mulan.
Bessie vowed to name his first grand showcase "Reflections" to symbolize his journey, life-changing decisions ,and his design aesthetic. He will feature formal wear for men and women. We can expect to see clean lines, elegant looks and lots of lace appliqués. His gowns are light, airy, soft, and feminine.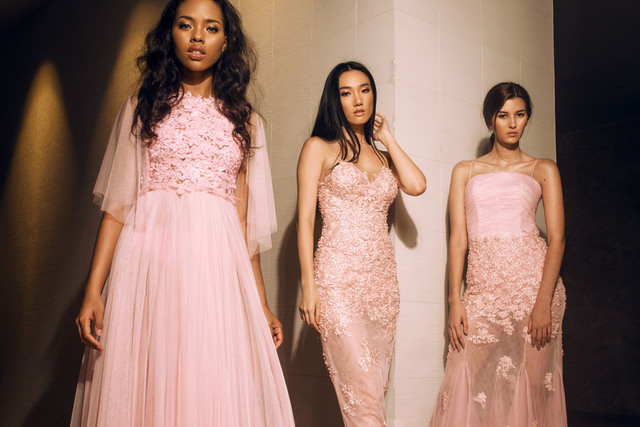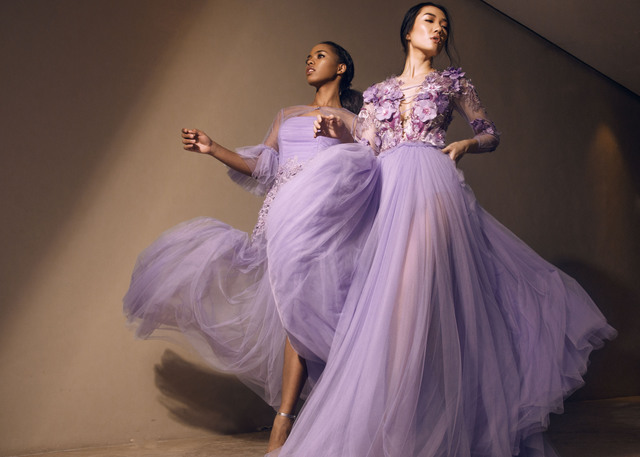 There are a million young girls and boys who grow up being obssessed with beauty pageants and fashion. Sometimes parents dismiss this as a waste of time and as an unrealistic goal. But for dreamers like Bessie, they represent dreams fulfilled.
The glamour filter of social media probably just shows this talented young designer amid all this beauty. But the unfiltered reality is that Bessie has put in the hard work and paid his dues to get to where he is now. From working in his room to now owning two units (Showroom and Workroom), Bessie still keeps his humility and business sense in check.
"I started with a very small capital. But what I know is that I always try to invest what I earn. Pinapaikot ko siya (I re-invest it). I'm very happy where I am. Dream big but always work hard. Once you dream big, you have the drive to achieve your dreams. There will be hindrances but you have to overcome them," he said.
—
This article originally appeared in Rappler.
All photos courtesy of Bessie Besana unless otherwise indicated.