There were a number of gowns at the Miss World Philippines 2017 coronation night that made some of the ladies stand out among the 35 candidates. Here's a look at some of the beautiful outfits we saw at the evening gown competition.
#24 Zara Carbonell in a white, beaded bustier column by Albert Andrada.With Zara's huge personality, this simple gown (by pageant standards), her slicked-back hair, and luminous face all came together beautifully.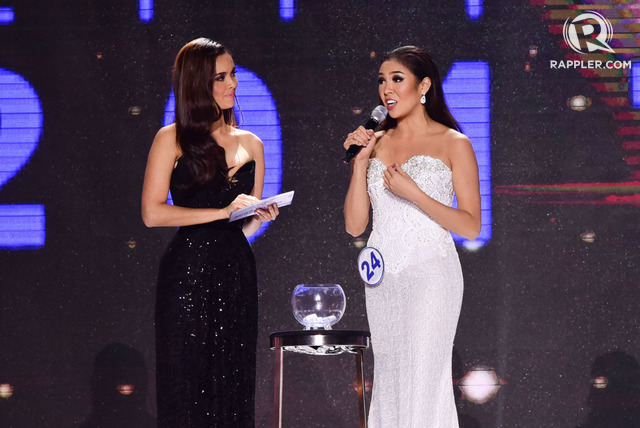 #32 Cynthia Thomalla in a dramatic, white mermaid gown by Marichu Tan looked every bit a queen from her beauty queen bun down to the huge flared skirt. She floated effortlessly on stage.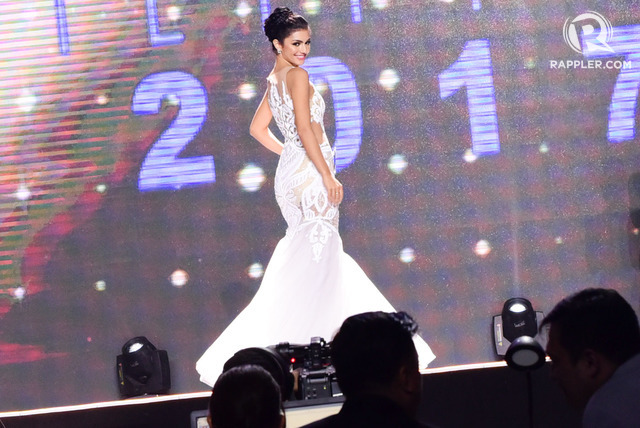 #9 Winwyn Marquez in Francis Libiran, the go-to designer of many a beauty queen bet. Although this gown was good, it felt more like something that could have been worn at another event and not the competition proper. It just didn't have that "ooh-ahh" wow factor for me. For her upcoming international pageant, I would love to see Winwyn in something ultra sexy with maximum sparkle – an attention grabbing evening gown that will leave the audience breathless.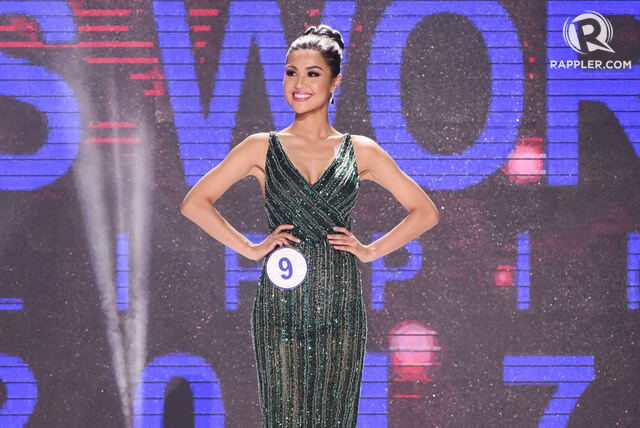 #35 Sophia Senoron in Jontie Martinez. A scarlet bustier gown with intricate crystal/beading embroidery was something that she could maneuver easily on stage and it wasn't overwhelmed by a train or cape that many of the other contestants and designers favored. This red number fit Sophia perfectly and gave her that illusion of added height.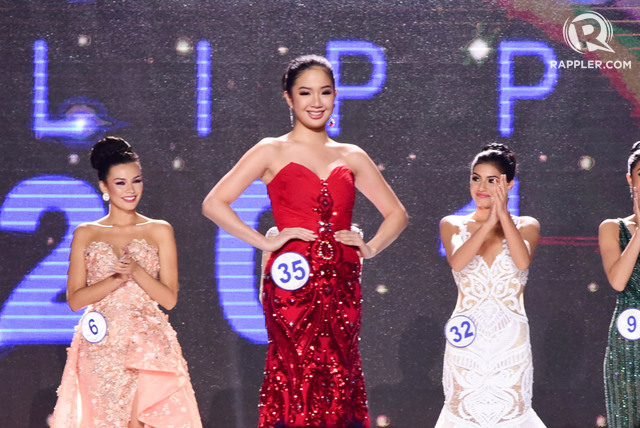 #16 Ethel Abellanosa in John Cliff. The slit definitely made a comeback this year with about 10 candidates wearing gowns with dangerously high slits. The turquoise halter gown with a small train made Ethel look very statuesque and showed off her very long legs.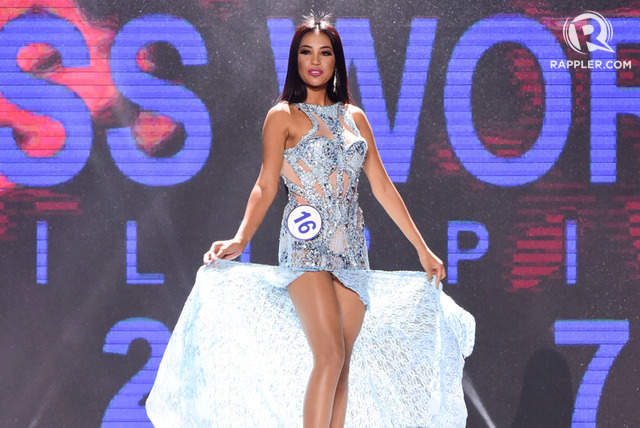 #18 Angel Alvaira in Paolo Blanco. It was a showgirl version of Maxine Medina's Rhett Eala green fringe gown in Miss Universe. The silver fringe looked spectacular onstage – high drama and pure pageant sparkle.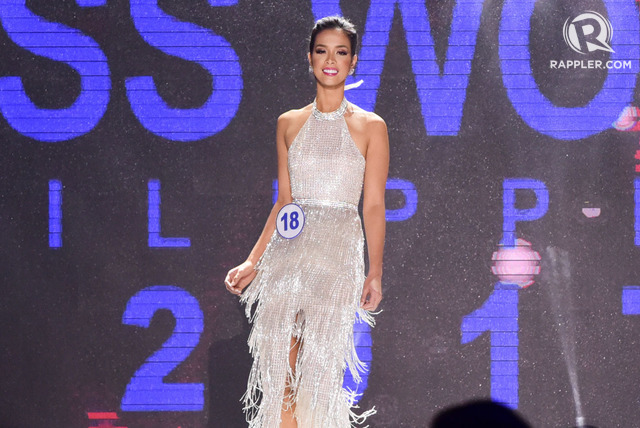 #22 Chelsea Manalo in Manny Halasan. A vision of youth and beauty in an ice blue chiffon gown, Chelsea had a very Naomi-like swagger and walked like a dream, with so much grace you forget she's only 17 years old. Although she looked great, I hope that in her future pageants, she is given her own identity and style. The gown, though beautiful, was too similar to Lupita Nyongo's Prada gown at the 2014 Oscars. I'm very excited to see more of Chelsea.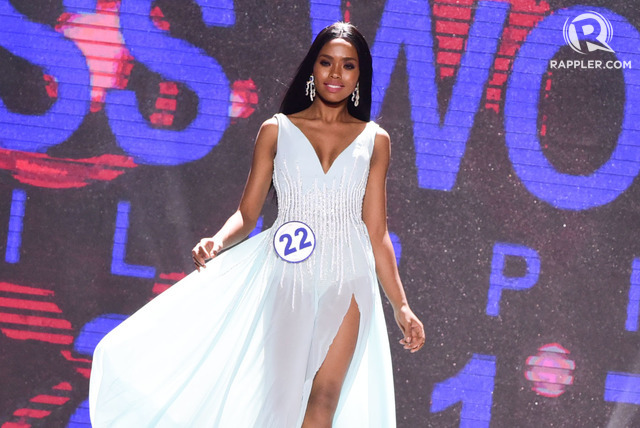 #27 Ella Lubag in Chico Estiva. The nude illusion gown with royal blue appliques and crystals made Ella look like a delicate porcelain doll: fresh, vibrant, and very high fashion.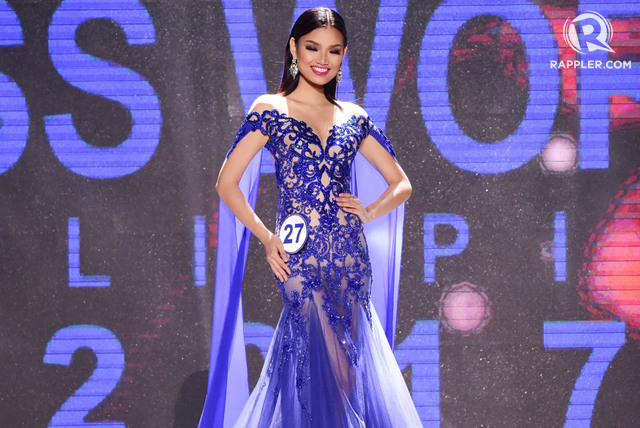 —
This article originally appeared in Rappler.
All photos courtesy of Rappler unless otherwise indicated.