This year, it's very different. Having the opportunity to see the candidates in person and interact with them makes writing a prediction list a bit heartbreaking. This is, by far, one of the strongest batches that the pageant has ever produced.
Each one of these candidates has a story that can inspire, a charm that can brighten up one's day, dedication to their families, and a strong desire to represent the country with dignity.
If the competition format will be similar to last year, then the 40 candidates will be narrowed down to the Top 15 semifinalists. What makes this year's eliminations less predictable is the rumored change in the scoring. There was a lot of talk about giving more weight to the question and answer portion (Q&A) than in previous years. The eventual results will be very telling about this development.
Also, for the first time in Bb Pilipinas history, the 15th semifinalist will chosen by the public – the candidate with the most text votes will automatically advance to the semifinals.
After carefully evaluating their performances throughout the competition, I strongly believe that there are 9 candidates who can easily make it to the Top 15 candidates.
#10 Jehza Huelar
#13 Sirene Sutton
#15 Maria Angelica de Leon
#18 Nelda Ibe
#19 Rachel Louise O. Peters
#22 Chanel Olive Thomas
#24 Dindi Pajares
#31 Katarina Rodriguez
#32 Charmaine Elima
Note: List is according to their Bb Candidate Numbers.
Depending on how heavily the interview portions affect the preliminary scores, these 6 candidates are likely to enter the semifinals. I also factored in their previous pageant experience and placements.
#2 Arienne Louise Braga Calingo
#12 Angelique de Leon
#20 Christagale Borja
#21 Jamaica Ambal
#34 Gabriela Patricia Ortega
#35 Thoreen Halvorsen
Note: List is according to their Bb Candidate Numbers.
However, none of the candidates in the above lists are safe. It will really depend on their performances on during the finals. None of the candidates can afford to have any missteps in styling, catwalk, stage presence, and evening gown choice. All of it will matter.
There is a huge unpredictability factor and any of the following candidates can easily sail into the semifinals if they do everything right:
#7 Jennyline Carla Malpaya
#23 Arah Salientes
#25 Clarice Marional Villareal
#26 Ruffa Nava
#30 Mae Liezel Ramos
Note: List is according to their Bb. Candidate Numbers.
Aside from the first 9 I listed, the remaining 6 semifinalists can really come from the rest of the candidates. I struggled to arrive at these names because there were other candidates who were also really good. But cuts have to be made no matter how impossible that task felt like.
Once the semifinalists are called, things will get very interesting. The candidates must quickly overcome any anxiety about the stage, the pressure of being a favorite, the fatigue of the past several weeks, and any minor distractions going on in their minds. The announcement of the sponsors' special awards, Best in Swimsuit, and Best in Evening Gown will build the momentum for some and dampen the spirits of others. We will see who really wants this and who is the star who will shine the brightest.
The Bb Pilipinas 2017 team
There are 6 titles and 2 runner-up positions at stake. If they win the international pageant, the whole country wins. With that in mind, I want to create a team of beauty queens that can dominate the international pageant in 2017.
Their placement in my list does not necessarily reflect their ranking based on scores. Rather, it is a placement based on who I feel is best suited to win the international pageant. For instance, I wouldn't immediately place the second highest scorer as Bb Pilipinas International or the 6th highest scorer as Bb Pilipinas Globe.
Not all pageants are the same. Every international pageant is different, based on the historical trends, profile of winners produced, and the direction the pageant is headed. The judging panel may not necessarily know the nuances of each pageant and would simply place them according to score.
That is why I emphasize that if I were to decide, I would be very strategic when it comes to placements that would yield the most wins.
Runner-up placements
Although it seldom happens, the runners-up are supposed to be the ones to take over any of the titles, should the reigning queen be unable to fulfill her duties.
Second Runner-up: #24 Dindi Pajares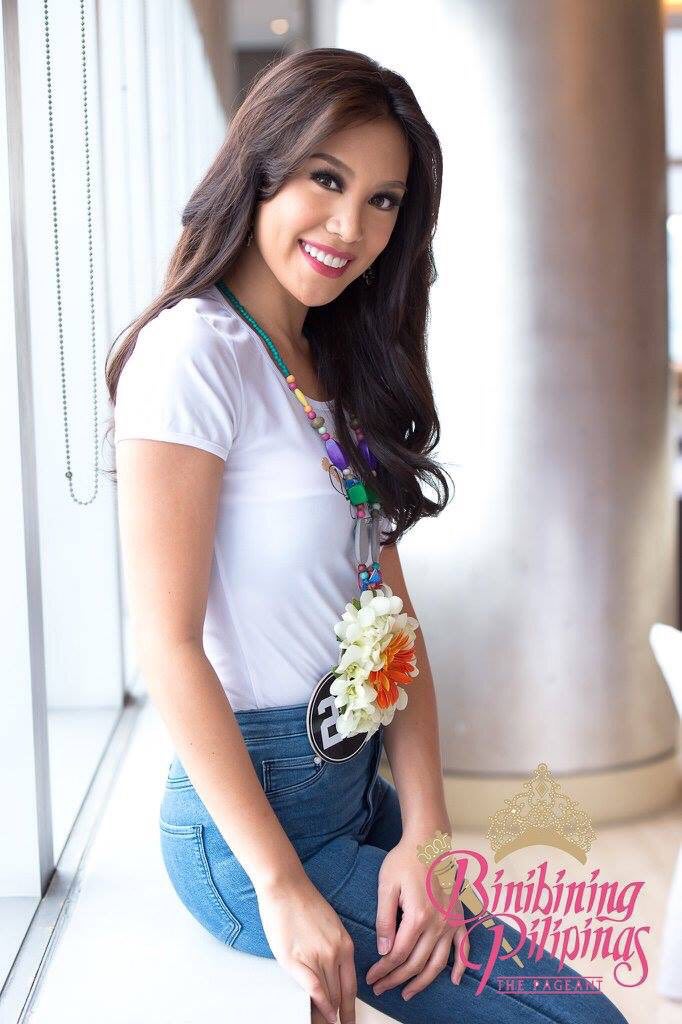 This beautiful lady from Bataan deserves a title. However, she happens to be in a batch where there are very strong candidates. Hopefully, BPCI will have a new pageant franchise and will be able to send her. If not, she can come back next year and definitely win a title.
First Runner-up: #18 Nelda Ibe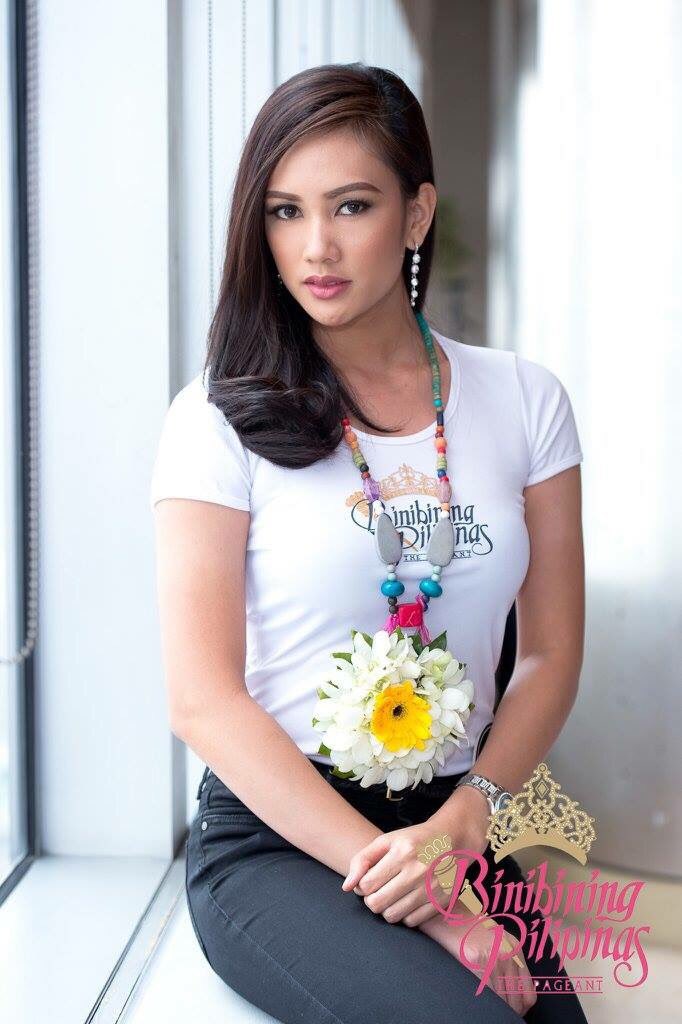 Nelda is an absolutely gorgeous woman and being a pilot makes her even cooler, but her presence is a bit lacking. I'm missing that extra oomph that tells me she really wants this. If she is able to perform well on pageant night, I wouldn't mind seeing her win one of the titles.
Other likely possibilities: #20 Christagale Borja, #12 Angelique de Leon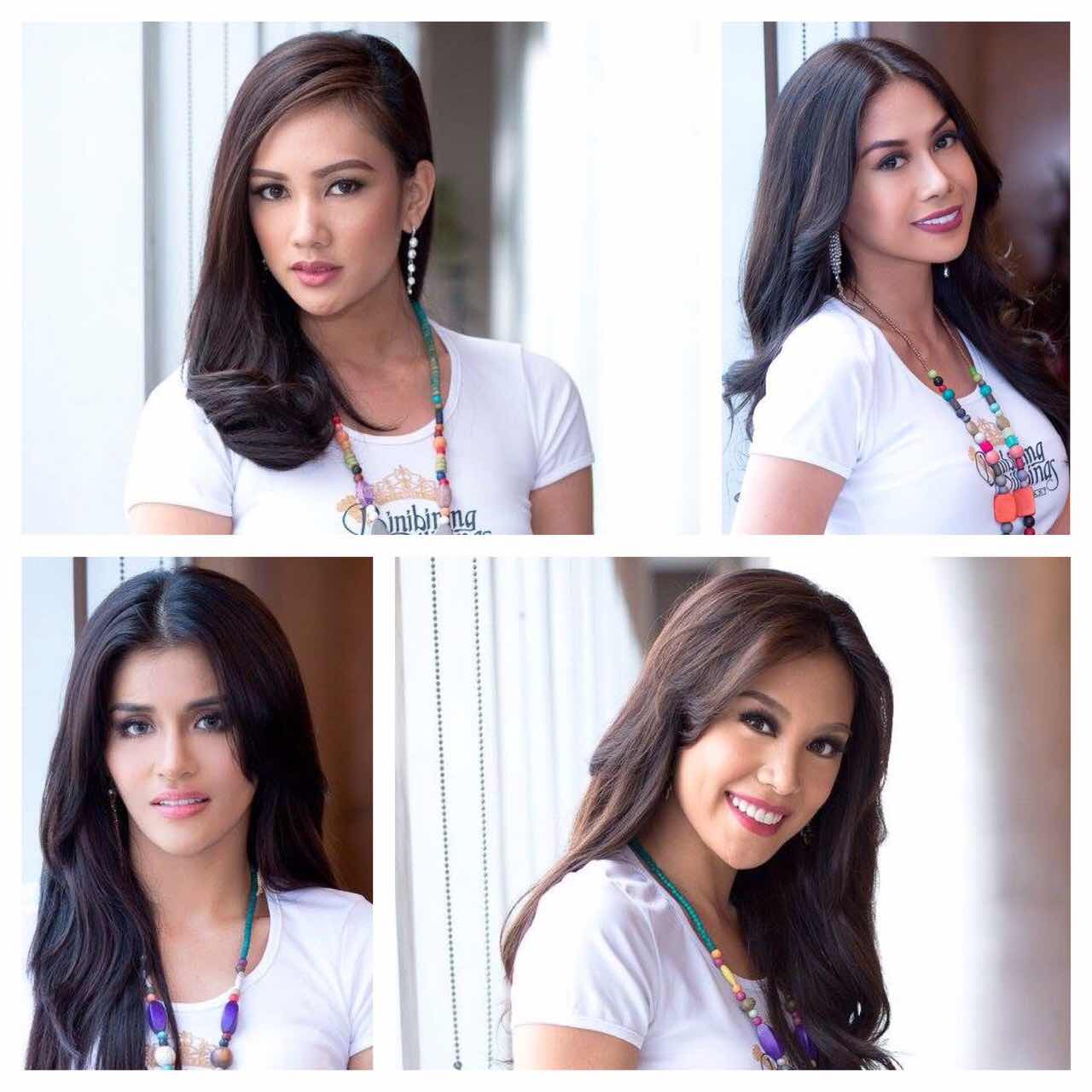 Should the Q&A become a very important part of the judging, then I would also expect #2 Arienne Louise Calingo and #35 Thoreen Halvorsento possibly place during the finals.
Bb Pilipinas Globe: #22 Chanel Olive Thomas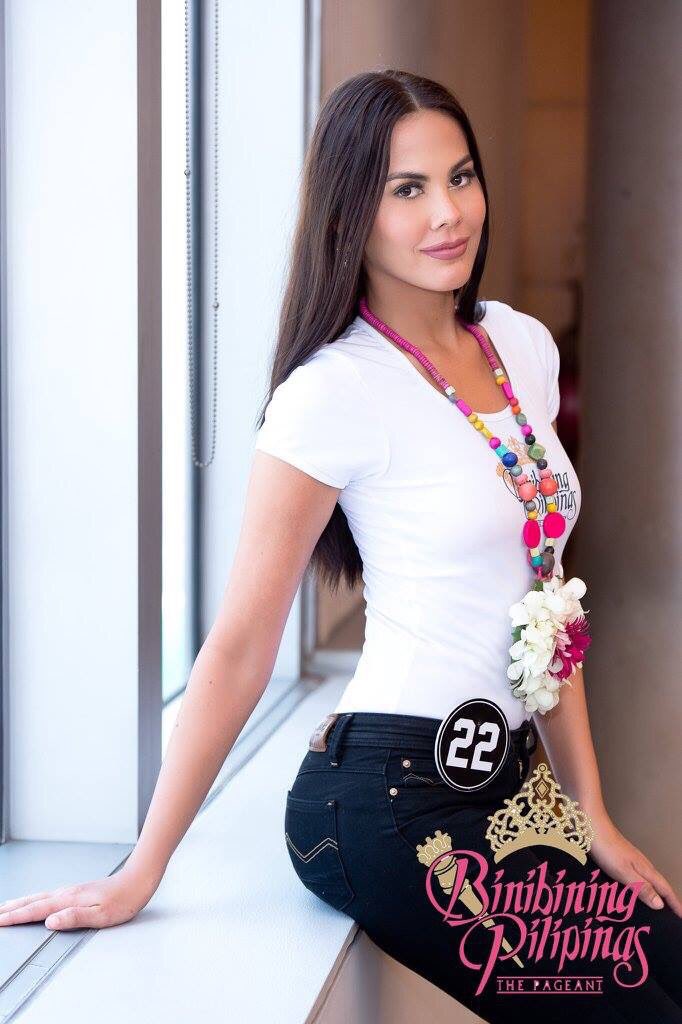 Chanel has amazing stage presence and is fierce on the runway, but she is the sweetest person the moment she starts talking. I would love to see her compete internationally. She can very well win our second Miss Globe title. Alternate: #18 Nelda Ibe.
Bb Pilipinas Grand International: #32 Charmaine Elima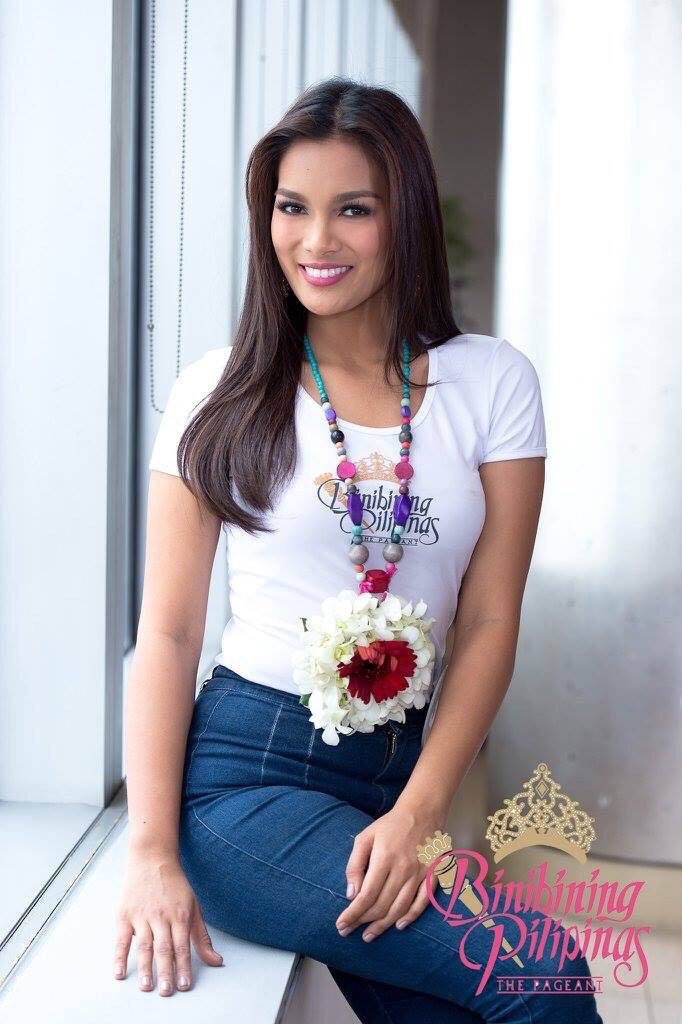 Charmaine came to this pageant very prepared and ready to win a crown. I think she will be able to do that. Parul Shah (3rd runner-up Miss Grand International 2015) and Nicole Cordoves (First runner-up Miss Grand International 2016) have brought pride to the country. Charmaine is our best bet to finally win our first Miss Grand International title. Alternate: #19 Rachel Peters
Bb Pilipinas Intercontinental: #19 Rachel Peters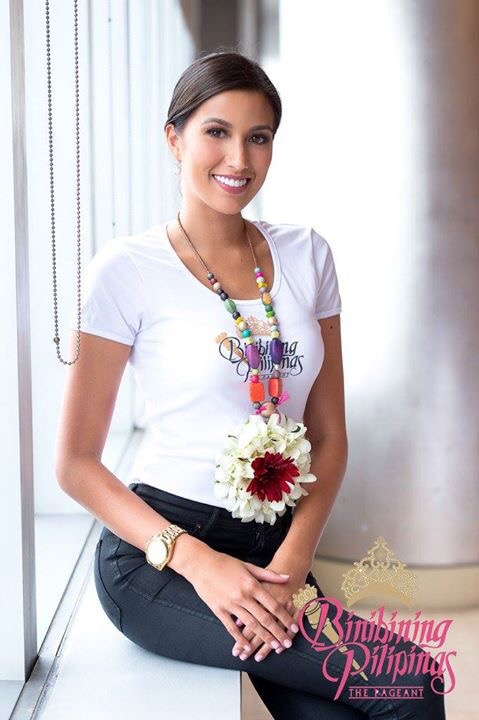 Another title that seems to elude us and was almost captured by Christi Lynn McGarry in 2015, so I really think we should send one of our strongest candidates who is very pretty and has an amazing personality. Rachel has the best body in the competition, it is representative of an active and healthy lifestyle. Alternate: #32 Charmaine Elima
Bb Pilipinas Supranational: #13 Sirene Sutton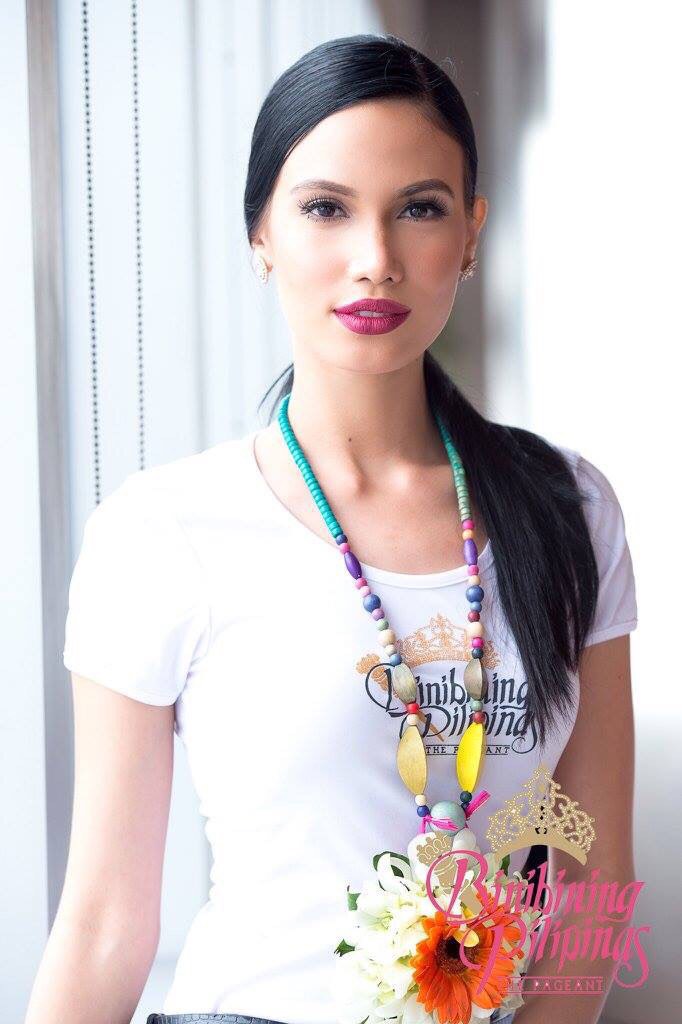 From the day she entered the competition, I pegged this supermodel for this title. She is drop dead gorgeous, projects like it's nobody's business, has an amazing body, and is a genuinely nice woman. The Miss Supranational pageant involves a lot of catwalk and modeling. Sirene will slay that runway and capture our second Supranational title. Alternate: #31 Katarina Rodriguez
Bb Pilipinas International: #31 Katarina Rodriguez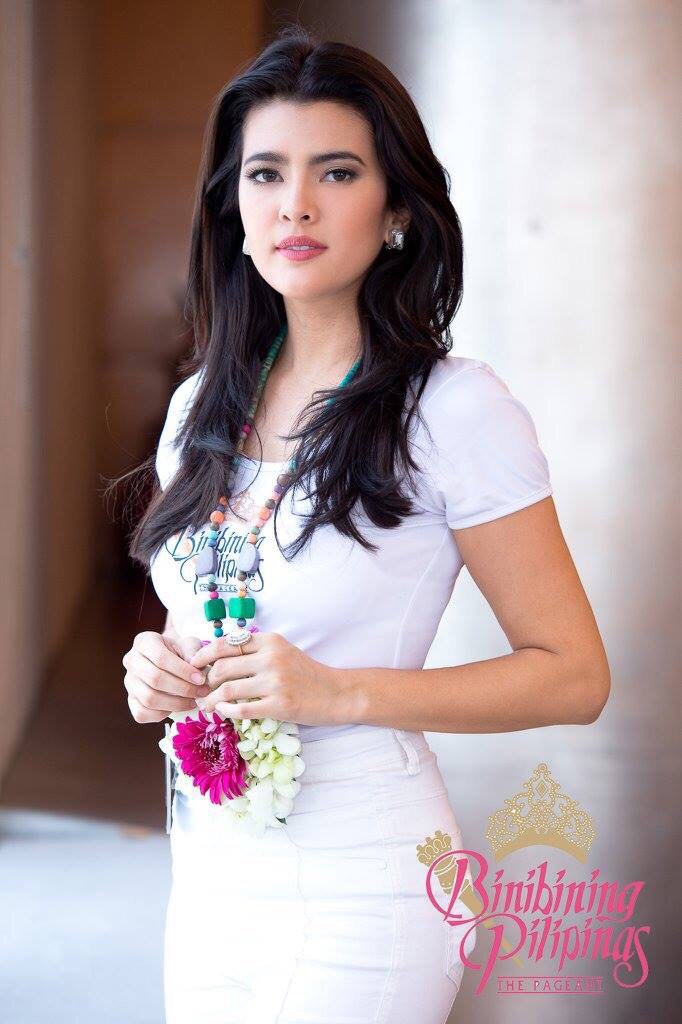 I am going out on a limb here. Katarina hasn't necessarily performed the best in the activities. She is a diamond in the rough. She can be a bit manic on stage. But she has an unbelievably beautiful face and a personality that is so endearing. What she is lacking can be fixed. What she has, no one else has. Alternate: #13 Sirene Sutton or #18 Nelda Ibe
Bb Pilipinas Universe: #15 Maria Angelica de Leon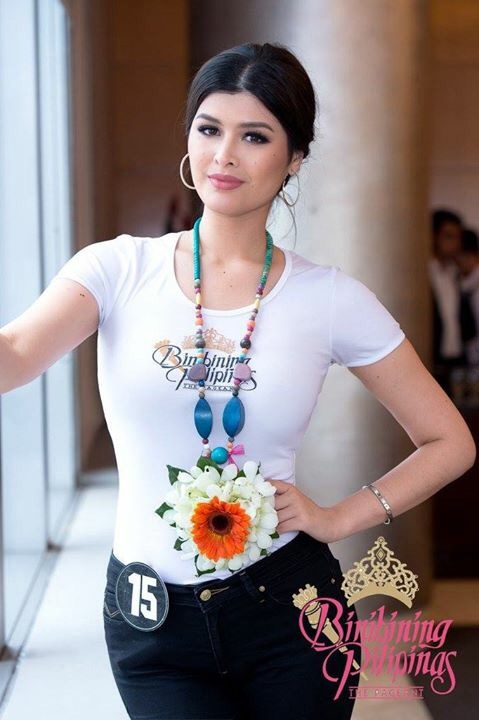 Mariel is an ethereal beauty that harkens to the golden age of cinema and to the A-listers of today. Her images onscreen and pictures do not capture how extraordinarily beautiful she is in person. What makes her even more beautiful is her humble spirit and sweet personality. She is also proud to share her quirks, which are not typical of a beauty queen – like how she identifies as a goth and loves horror movies. She is an opera diva who is classy, smart, and articulate. The empowered, confidently beautiful woman with a heart and talent is no other than Maria Angelica de Leon.
Like Katarina, what others perceive that Mariel is lacking can easily be remedied. She can transform her body for the Miss Universe pageant. What Mariel possesses, however, that's incomparable.
Alternate: If Mariel is not destined to become Bb Pilipinas Universe, I would love for #13 Sirene Sutton to be our representative to Miss Universe 2017. It is unfortunate that these two goddesses had to compete in the same year. In either case, we are almost assured of another top 3 or top 6 finish at the very least if either of them compete.
There will be a different kind of shock and awe on pageant night. There will be shocking results for some and Filipino pageants fans are sure to take to the Internet to express their joys and woes. Hopefully, the fans can also live out the values of mutual understanding, tolerance, and respect that the pageants promote.
I am confident that by the end of the pageant, all will be awed by the beauty of the Bb Pilipinas 2017 queens.
—
This article originally appeared in Rappler.
All photos courtesy of Rappler unless otherwise indicated.