The Binibining Pilipinas 2017 coronation night is coming up, and last year's queens are set to pass their crowns on to a new group of ladies.
In 2016, the Philippines has once more asserted its pageant powerhouse status with the help of the Binibining Pilipinas 2016 queens. Every single Bb Pilipinas titleholder entered the semifinals, landed a runner-up position, or won in their respective pageant. In fact, we have been able to accomplish this feat since 2012 and have managed to win 5 international crowns.
The Bb Pilipinas 2016 titleholders can be very proud of their achievements and know that they will forever be part of this amazing tradition. They brought honor to our country, to Binibining Pilipinas Charities Inc (BPCI), to their families, and to themselves. Their reign might be over on Sunday night, April 30, but we can be sure that these confident, empowered women will continue to be inspiring role models the rest of their lives.
Rappler spoke to some of the ladies about their plans for after their reign. Here's what they had to say.
Angelica Alita, Bb Pilipinas 2017 first runner-up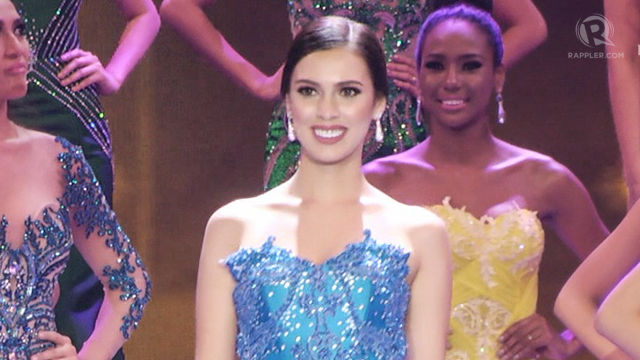 Angelica came close to winning a crown that would send her to an international pageant, but she nevertheless fulfilled her responsibilities as part of the 2016 court.
How do you feel that you're reign is about to end? What was your fondest memory and what will you miss most about being part of the 2016 batch?
"It's actually mixed emotions knowing that my reign as Bb Pilipinas first runner-up is about to end. I'm happy because I know that I have fulfilled my duties and responsibilities, while I feel a little sad knowing that I will be missing activities with Bb Pilipinas and the queens who have become my family in heart. I must also mention, though, that I am also excited to find out who among this year's batch are going to make the cut. I'm wishing them all the best.
"My fondest memory is actually the time when my name was called as first runner-up. It was surreal and it was where everything started. Having been on the Araneta stage, wearing the sash in front of thousands of people has been a culmination of the dedication, love, and hardwork I put into this pageant. That night opened a lot of opportunities for me and gave me experiences that I hold dear to my heart, including being able to involve myself in various charitable activities."
What are your plans for after your reign?
"After my reign, I plan to continue to share the values I learned from Bb Pilipinas. Nothing beats being able to share what I can, especially to the indigenous people of my province, the Mangyans. [I plan] to continue my advocacy of living a healthy lifestyle and championing educational reforms. And also to pursue my passion for cooking."
Jennifer Hammond, Bb Pilipinas Intercontinental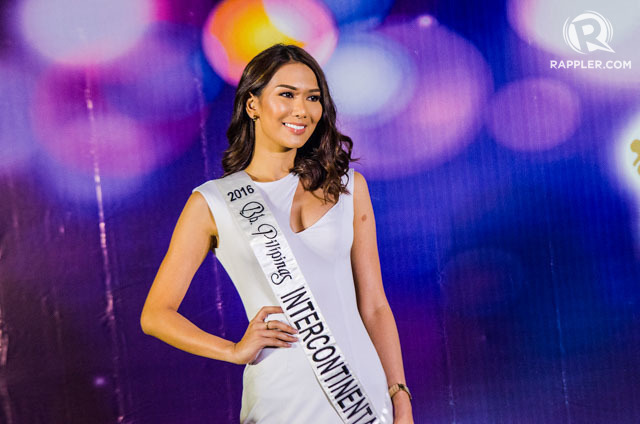 In 2016, no one was more surprised than Jennifer when she won a title and the Best in Long Gown award. She went on to compete in the Miss Intercontinental competition in Sri Lanka and landed in the top 15.
How do you feel that you're reign is about to end? What was your fondest memory and what will you miss most about being part of the 2016 batch?
"You know how graduation feels like? That's how it feels now. Even though we're not there yet, I'm already missing the girls, the good times we have shared, our BPCI family, and believe it or not, the work responsibilities. But on the other hand, I am excited for this new chapter we are at – a nice start to pursue other dreams.
"What I'll miss the most are the dinners, wine, and cheese dates with my girls, and the crazy conversations that come with them. Well, sure we'll still do those, but it wont be as often now that we'll be doing things on our own and on different paths."
What are your plans for after your reign?
"Shortly after the turnover, I am flying to Los Angeles then New York. I'm sure you can already guess what the plan is. So let me leave it at that for now and let time prove you right. Business-wise, I am opening a nail/vanity shop in Quezon City with a partner in the 3rd or 4th quarter of this year."
Nicole Cordoves, Bb Pilipinas Grand International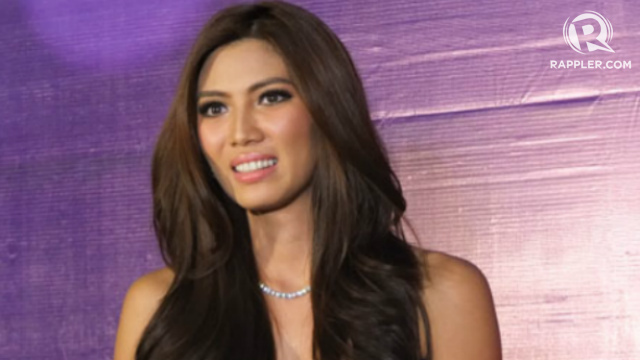 The world took notice of Nicole when she answered her question with confidence in the 2016 competition, earning her the right to become the country's representative in the Miss Grand International pageant in Las Vegas. She went on to become first runner-up to Indonesia's Ariska Putri Pertiwi in the international pageant.
How do you feel that you're reign is about to end? What was your fondest memory and what will you miss most about being part of the 2016 batch?
"Now that my reign is about to end, I feel like I am challenged to go after the next big dream. There's also this familiar feeling of apprehension I carry around – the feeling of whether my next dreams could be as big as this one. I'm determined to make it even bigger.
"What I will miss most about being a Binibini is going to events and trainings with my Binibini sisters. I can't believe there's this possibility that we won't see each other as much as we do anymore. Especially when we have been there for each other in the biggest challenges of our lives – so far. It was like the 6 of us are the only ones who get it. We will always have that connection."
What are your plans for after your reign?
"After my reign, I will be an active host and news correspondent, I will get a job that will take me all around the world, write a book, and I will become a social entrepreneur who will help provide more employment opportunities that will increase the well-being of Filipino families. I will read this every year and see how much I achieve."
Kylie Verzosa, Bb Pilipinas International 2016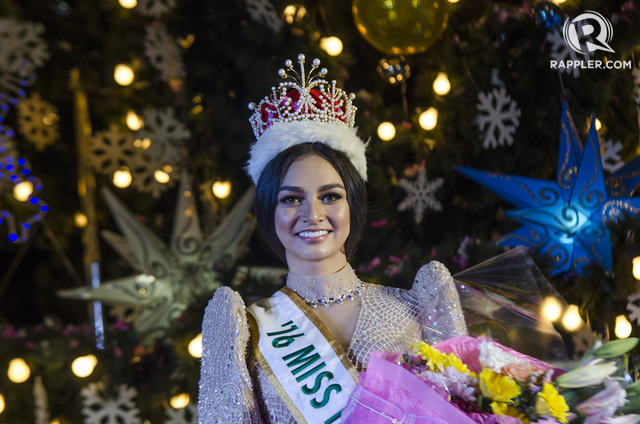 The lady from Baguio was a force to be reckoned with since the first time she joined in 2015. In 2016, Kylie nabbed the Bb Pilipinas International title, giving her the chance to represent the country in the Miss International pageant in Japan and won the country's 6th Miss International title.
This is a tough question but is there anything you'll remember that most that year [2016], having won the crown that you worked hard for? 
It was a surprise to me. I'm looking forward to the upcoming Binibinis. I'm sure there's going to be big surprises, I'm looking forward to see how the girls performed and to the girl who's going to win – it's going to be a great ride ahead. Stay true to yourself, be strong. Be kind and humble and always remember why you're in it."
Aside from continuing your responsibilities as Miss International 2016, what's next for you?
"I'm working on some projects in line with my advocacy. I plan to put up my own foundation for mental health awareness, we're going to partner up with different companies. So I'm really looking forward to this and I have a lot of projects lined up, and hopefully to travel to different countries, promoting my advocacy "
Joanna Eden, Bb Pilipinas Supranational 2016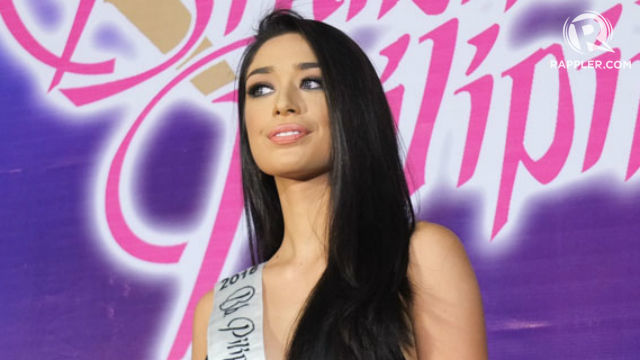 Being the youngest in the 2016 batch did not hinder Joanna from winning the Bb Pilipinas Supranational title. A day before the coronaton night, Joanna took to Instagram to share that she's excited to know who will win the Best in Swimsuit award, which she won last year.
"The Binibining Pilipinas 2017 Coronation Night is finally tomorrow and I can't help but feel a tinge of nostalgia, already. A bit over a year ago we were crowned, and now it's our turn to crown a new queen. Excited to see who bags the special awards too."
Maxine Medina, Miss Universe Philippines 2016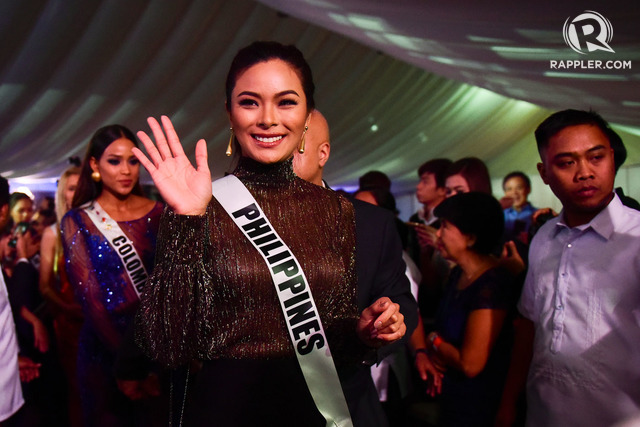 Capping off the 2016 international pageant calendar is the most anticipated of all the pageants, Miss Universe. Technically, the winner is still called Miss Universe 2016 even if the pageant was held in 2017. Miss Universe Philippines 2016, Maxine Medina, played the perfect host country delegate with a charm that captivated the entire world. Her impressive performance in the Miss Universe Pageant landed her in the Top 6. This continued the country's 7-year streak in the Miss Universe pageant.
What was your fondest memory about being Bb Pililinas Universe? What do you feel at this time?
"My fondest memory is when I was a candidate for Bb Pilipinas, I was just learning to groom myself like a lady while observing my co-candidates inside the dressing room. From the early calltime to midnight wrap-up shoots. It was tiring, but when you make friends you can't feel the pressure anymore but you enjoy and treasure every moment of it. And now that it's on year ago already I just missed how everything goes in my days of competing."
What are your plans after your reign?
"After my reign, I'm not closing my doors with any opportunities that may come. I will still pursue my dreams of putting up my own firm and at the same time continue inspiring people through my stories and experiences."
—
This article originally appeared in Rappler. This article was co-authored with Alexa Villano.
All photos courtesy of Rappler unless otherwise indicated.